Page 62: Jobs L'oréal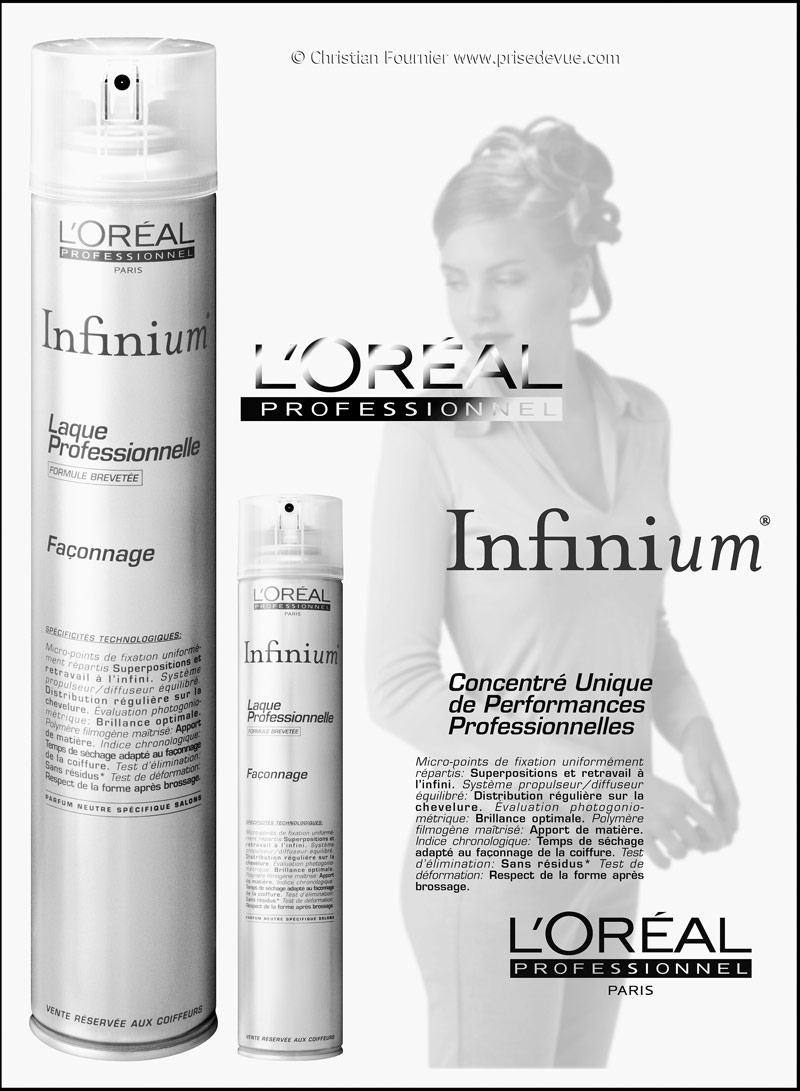 In 2003, I shot the ad for Infinium, which still exists.

L'oréal le 27 avril 2022 à Paris. Mannequin Odessa. Coiffeur Nicolas. Organisateur Ulises Stegmayer. Photographe Christian Fournier. Éclairage Profoto D1 air sans fil. Boîte à lumière Chimera. Appareil photo Nikon D850.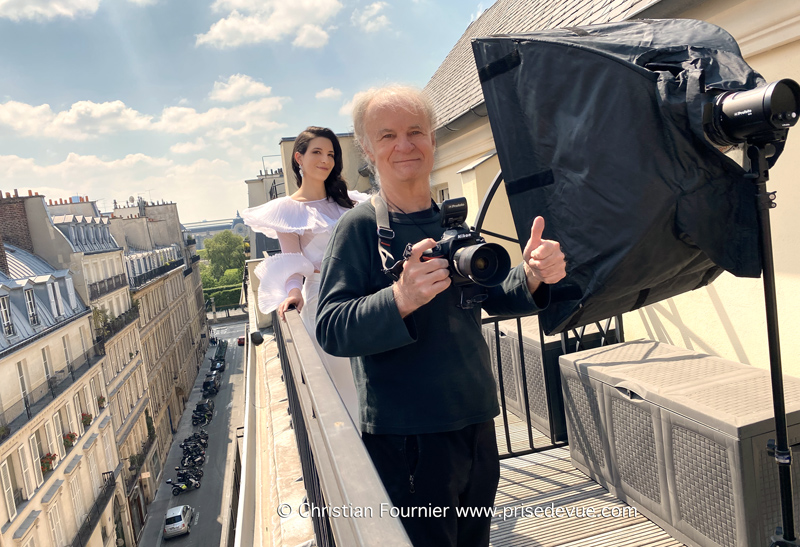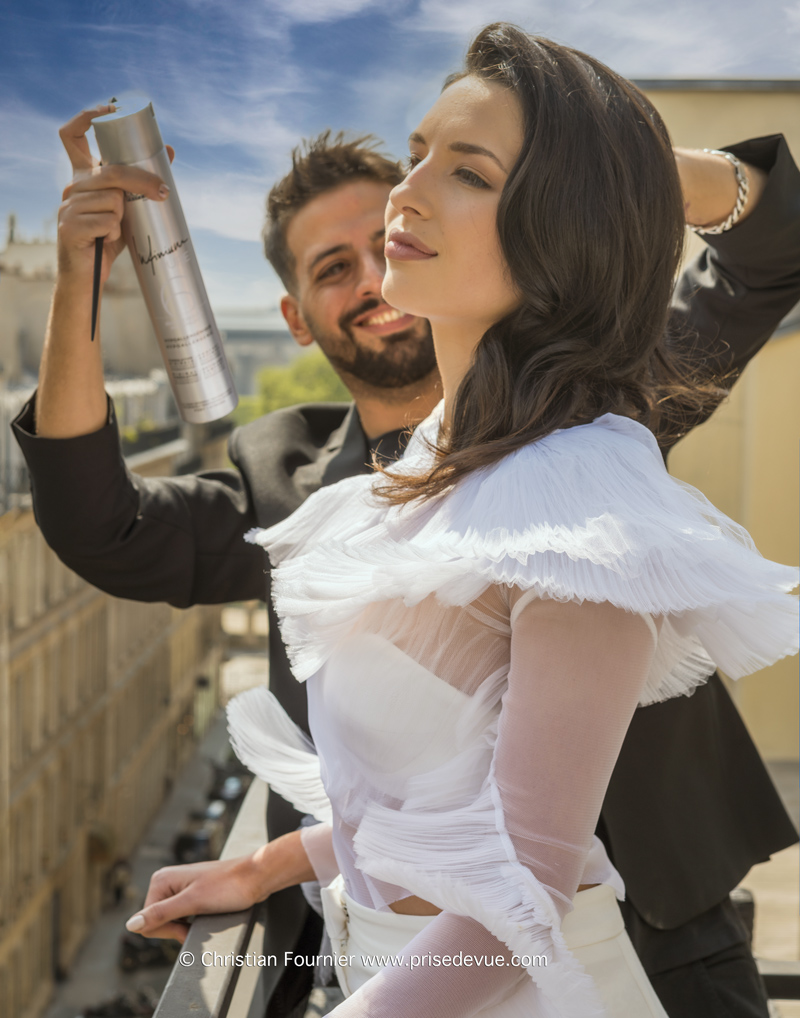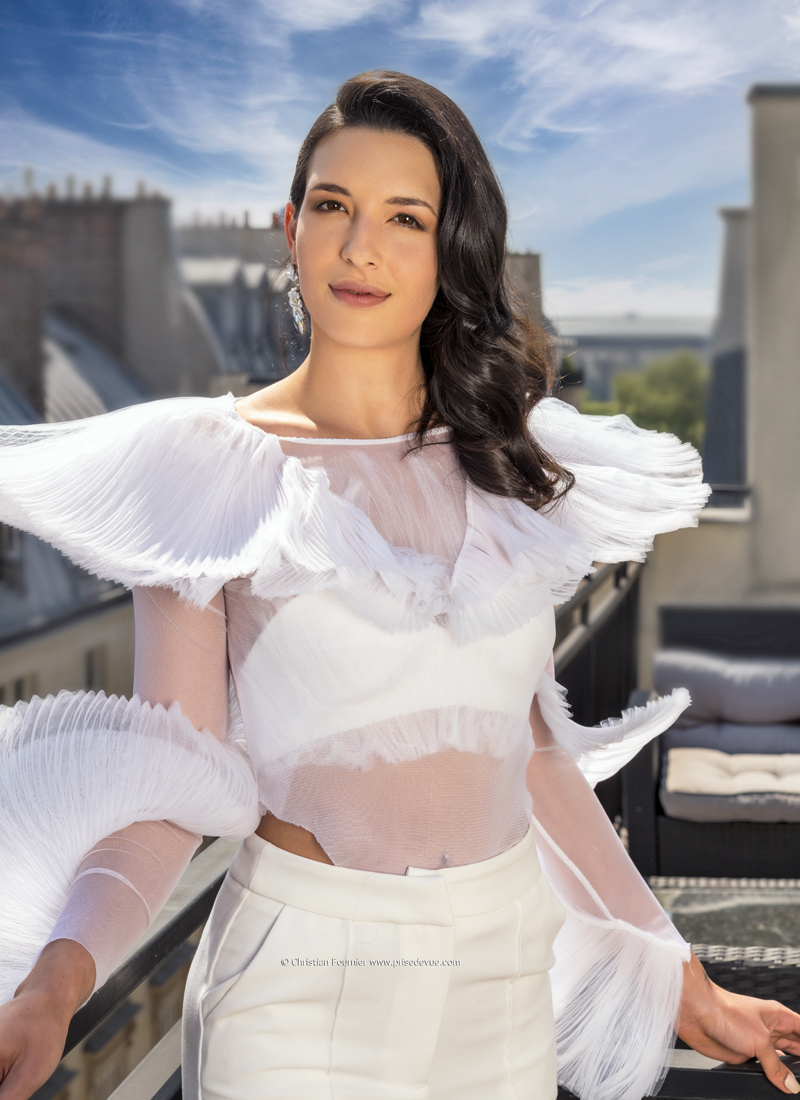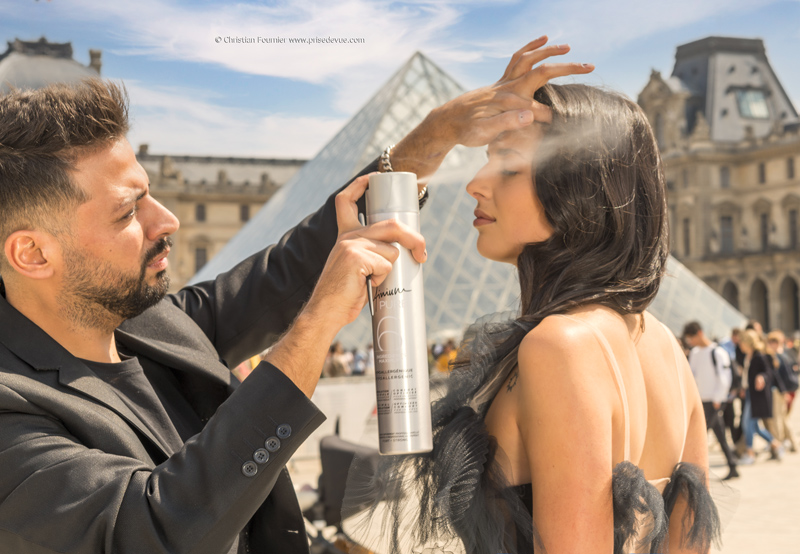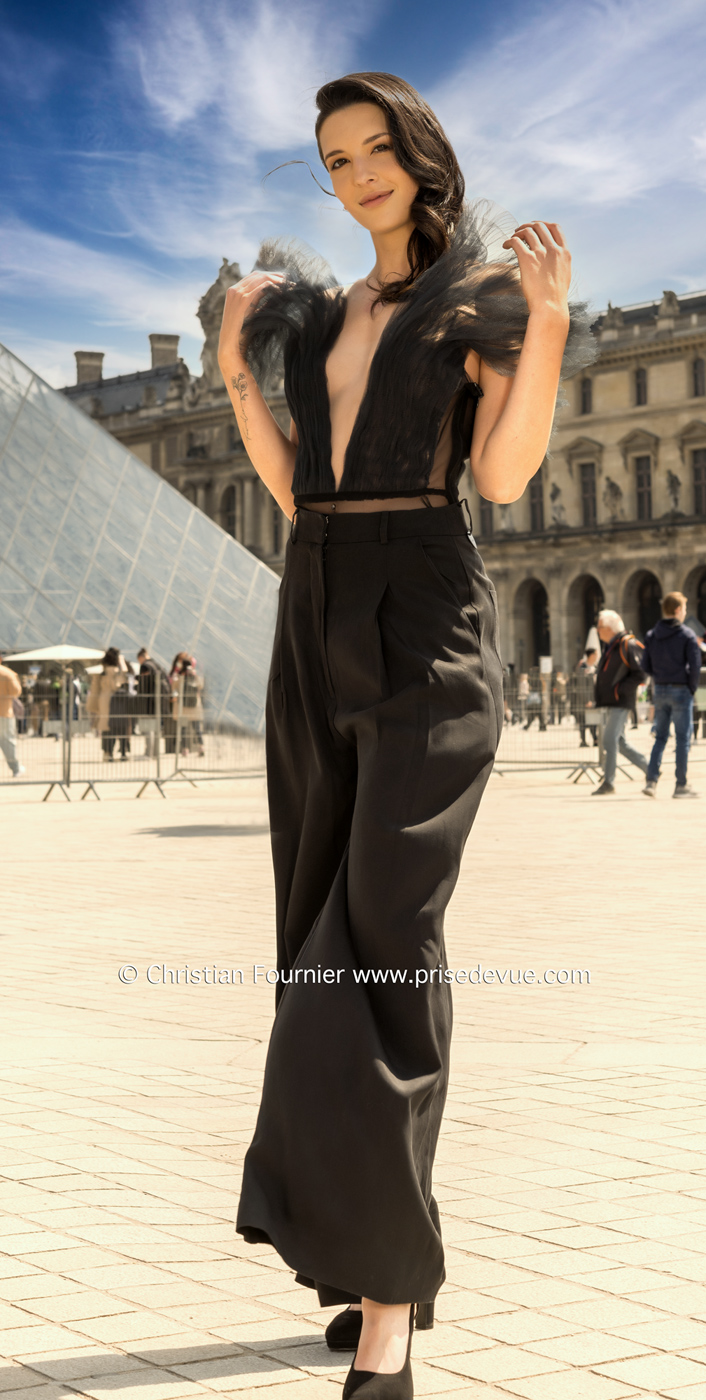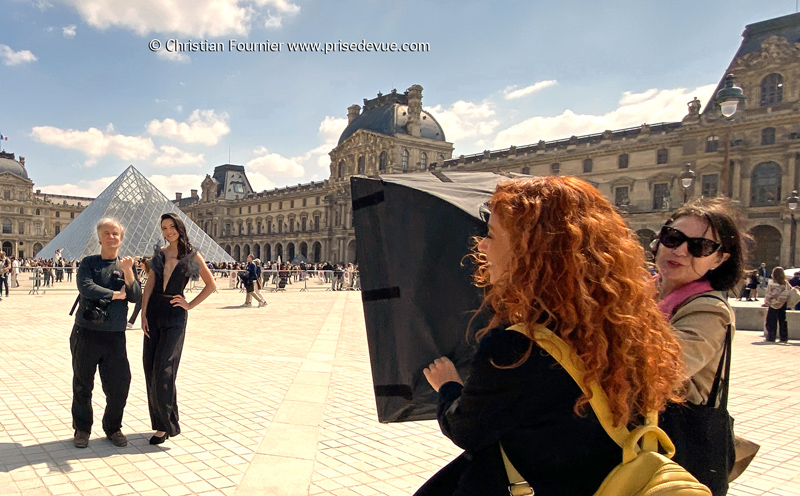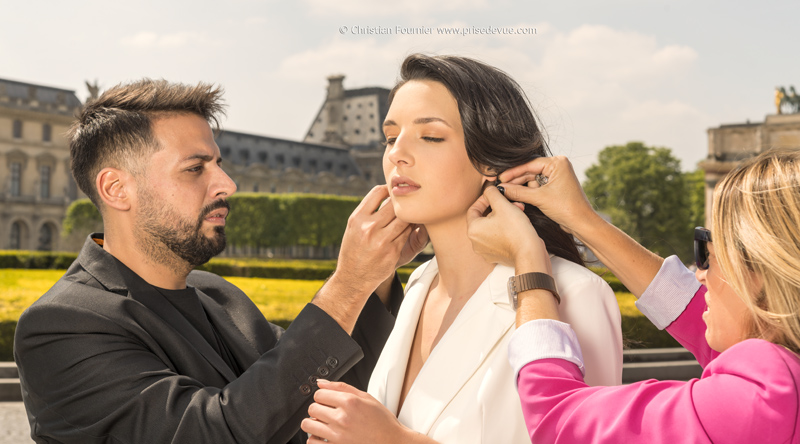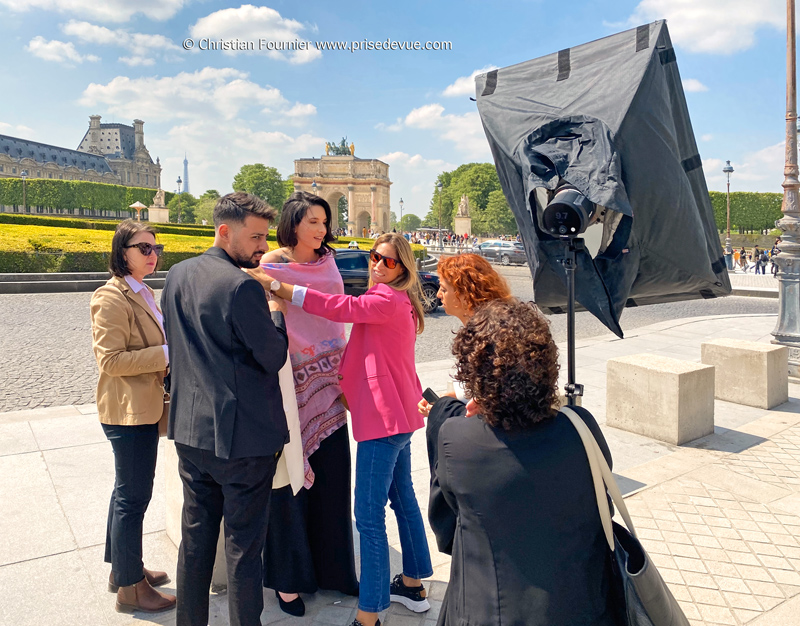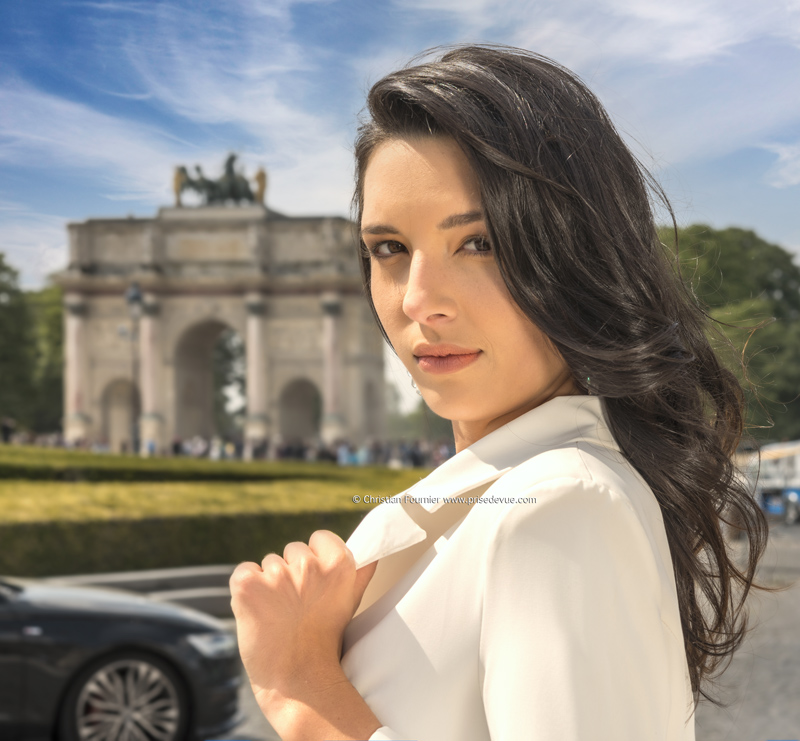 ***********************************************



I work for L'oréal: many still life products in 2001, the trombinoscope for the Division of Produits de Luxe in 2001, the ad for the launch of Infinium in 2003,
2004 in Bari Italy, Cannes in France in 2005, in Croatia in 2006, in 2007 in Greece, in 2008 in Sardinia, in 2010 in Canary Islands, in 2011 in Greece again, in 2012 in Sapin, in 2013 in Malta, in 2014 in Dubai, in 2015 in Cannes again, in 2016 in Lisbon, en 2017 in a studio in Paris, International STYLE & COLOR TROPHY in 2019 in Paris.
Many thanks to Karine.

I started working with L'Oréal in 2001 with portraits and still life.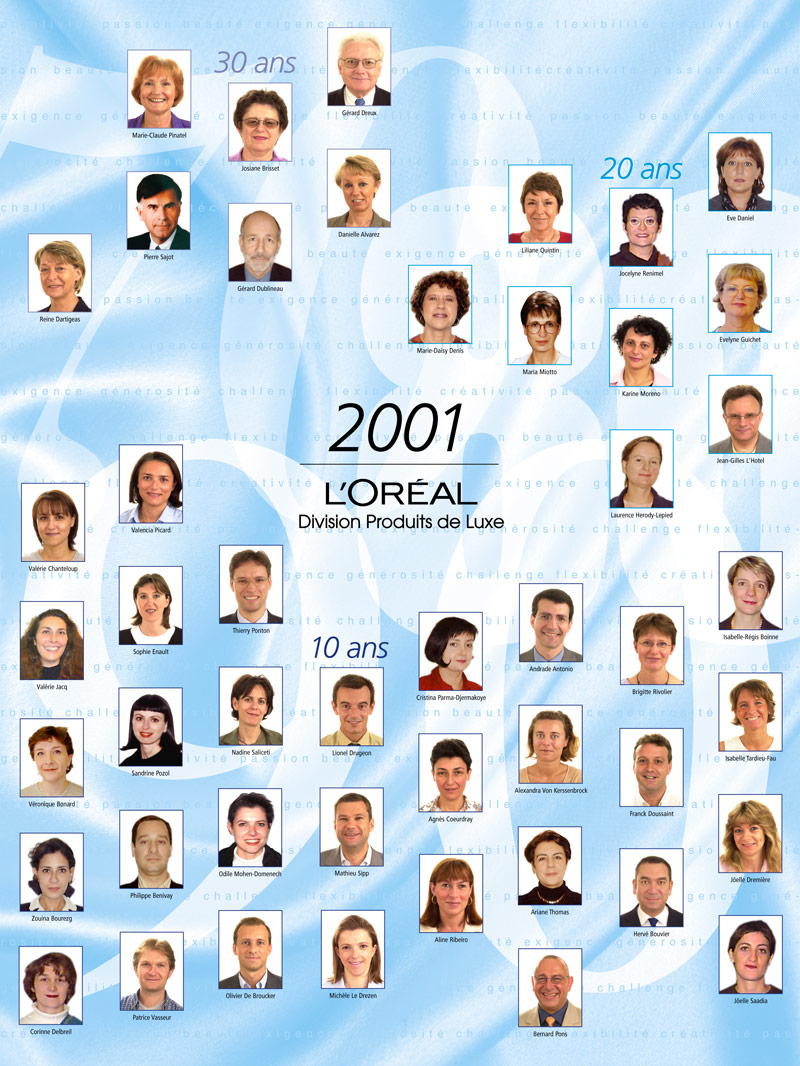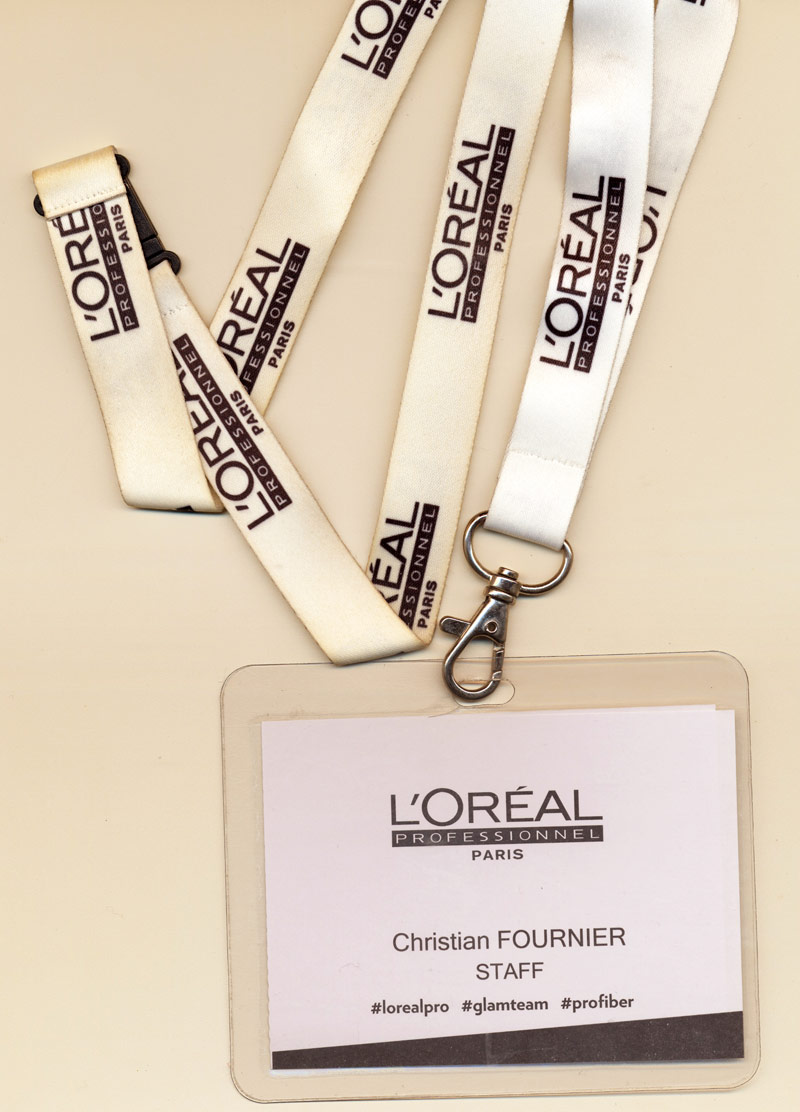 L'Oréal 2001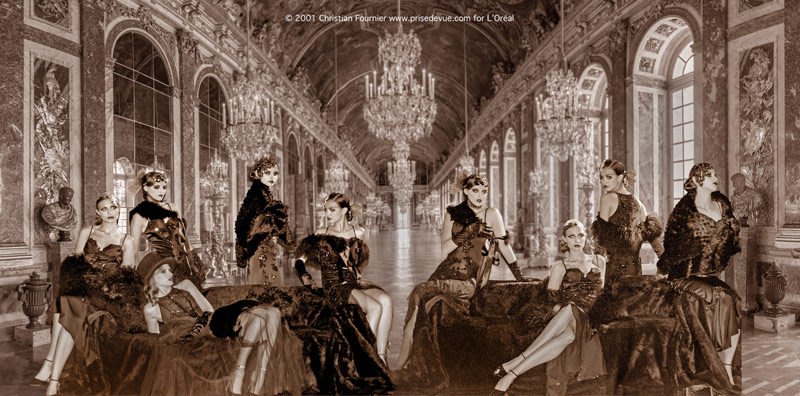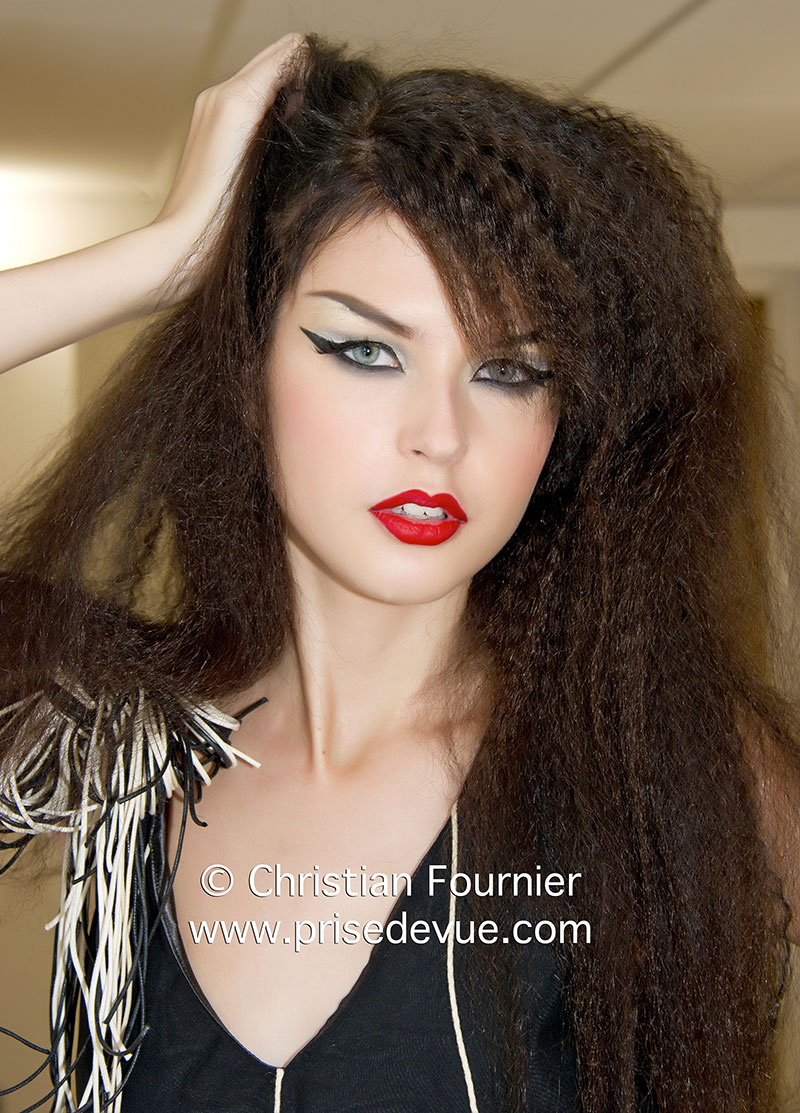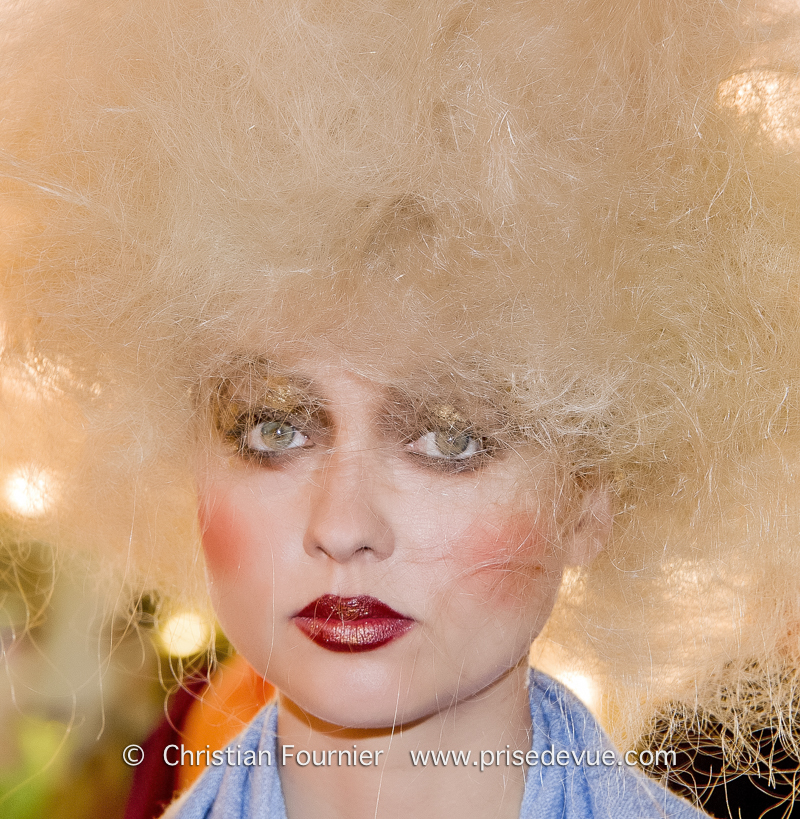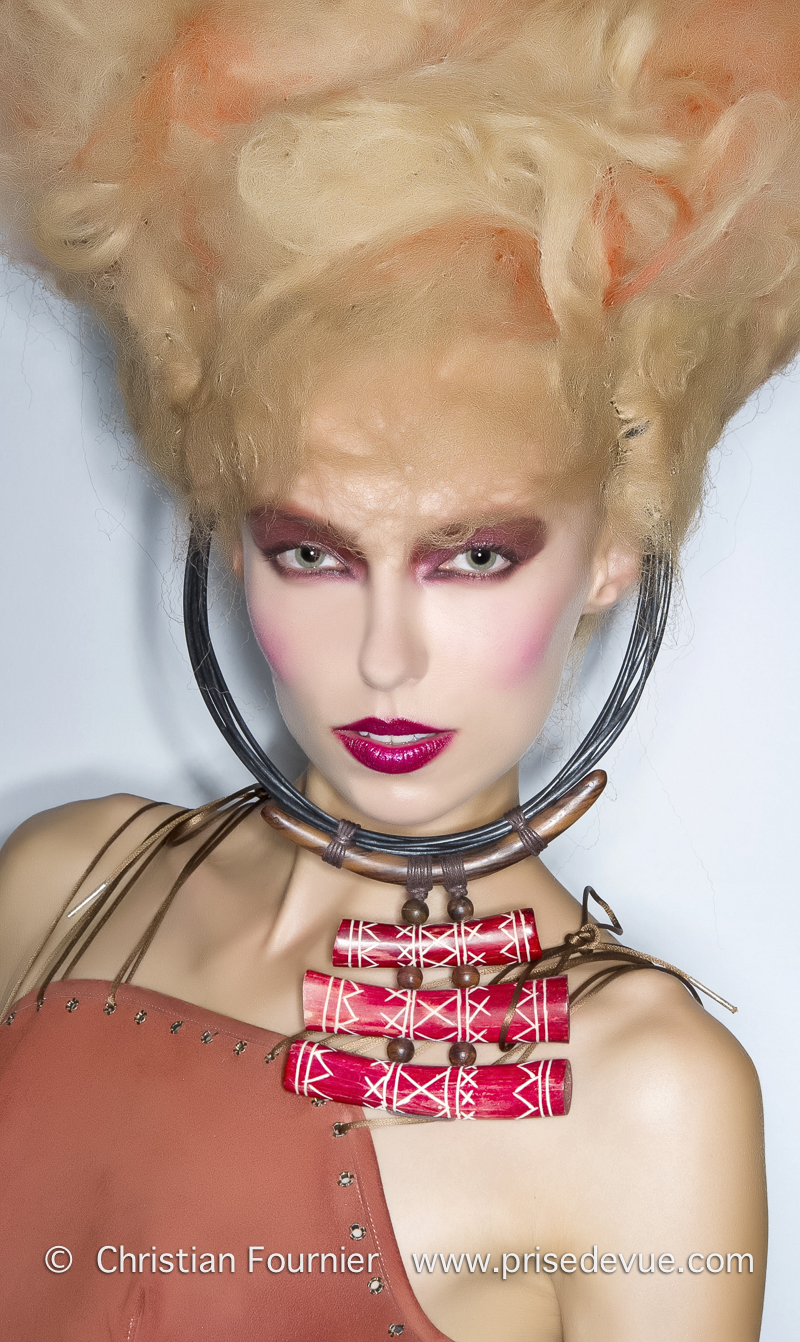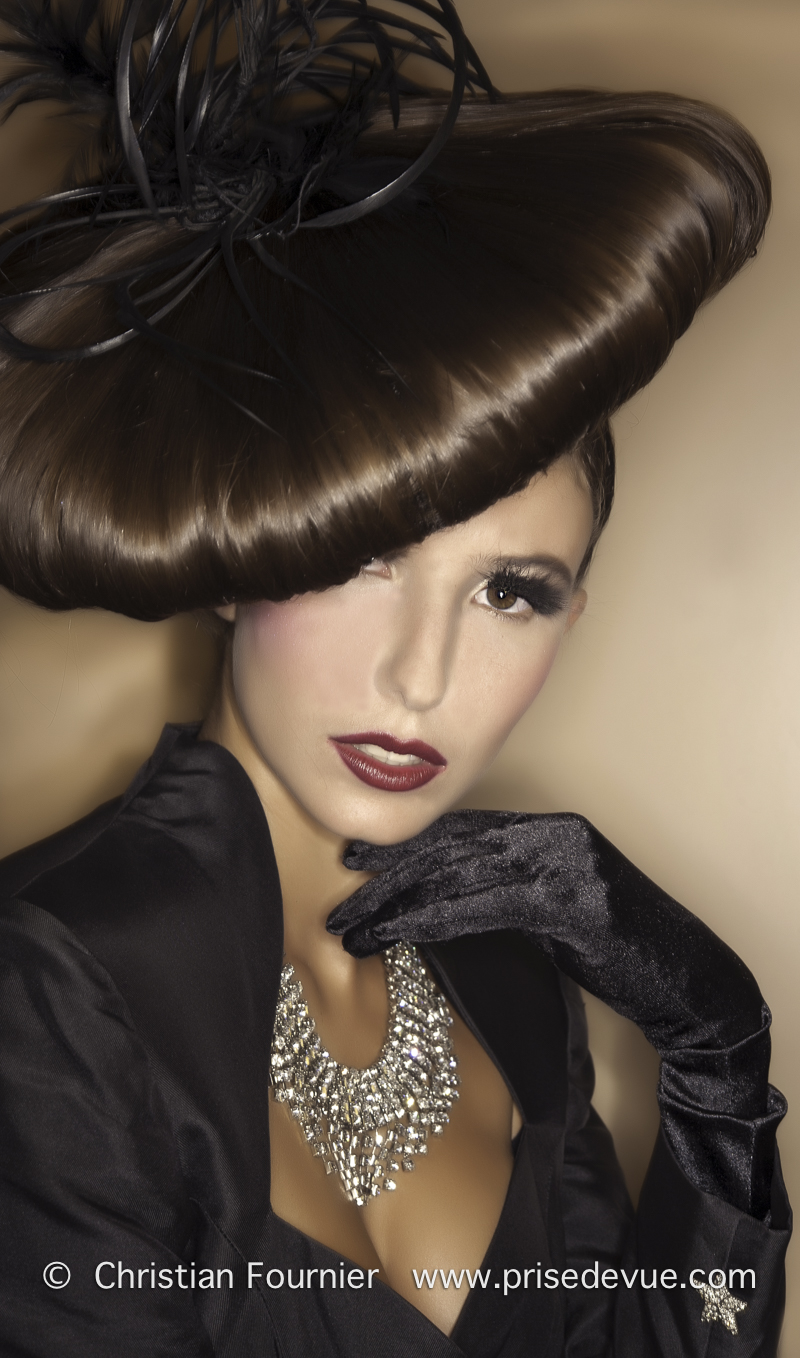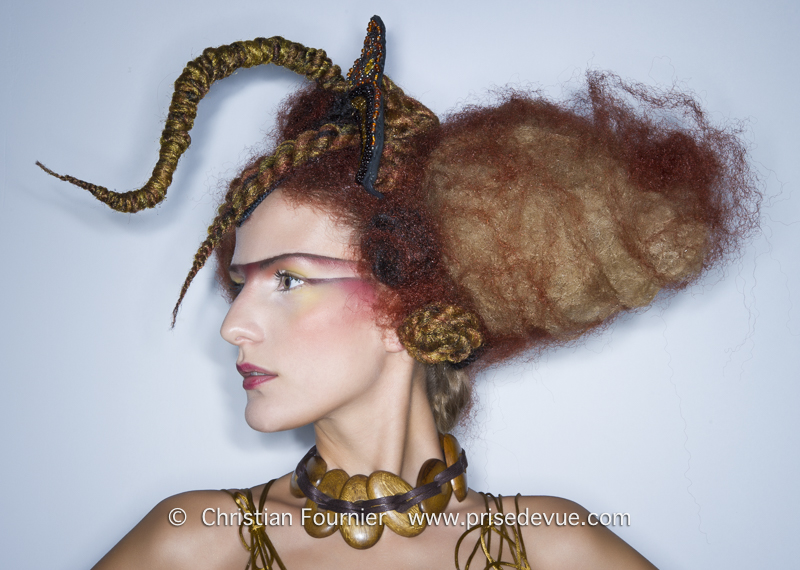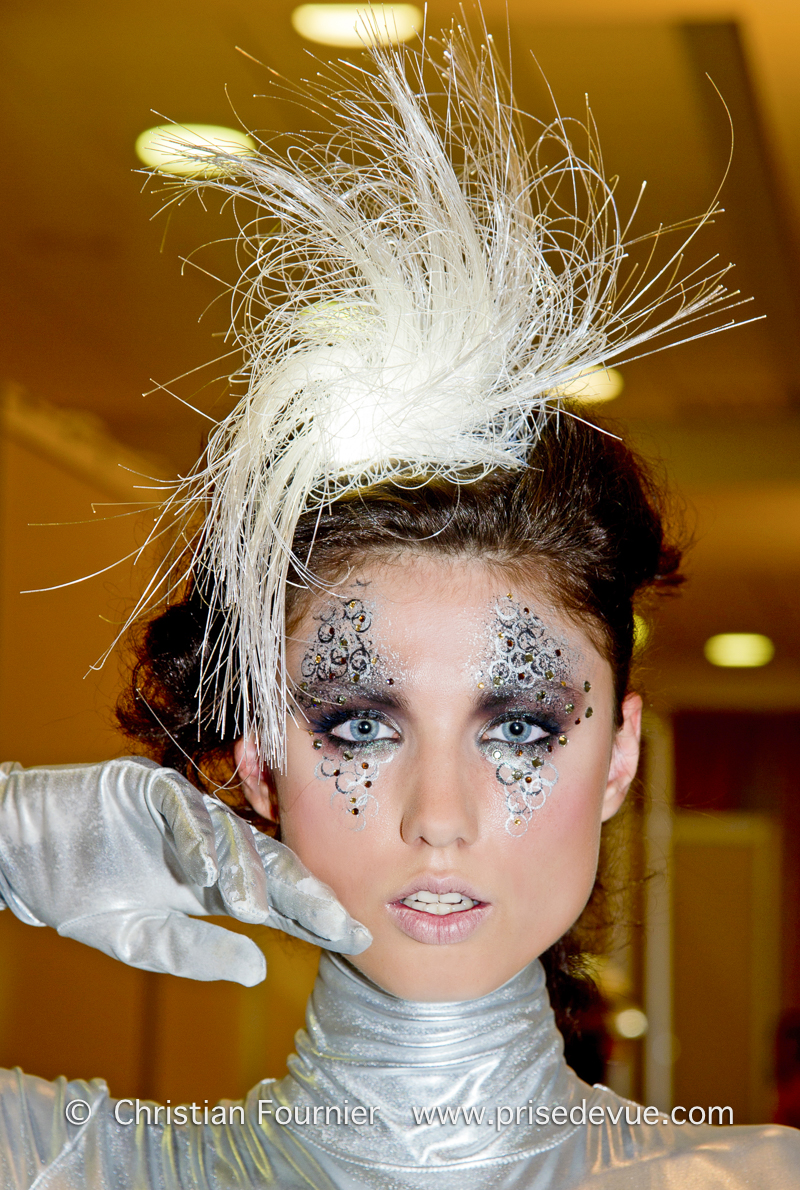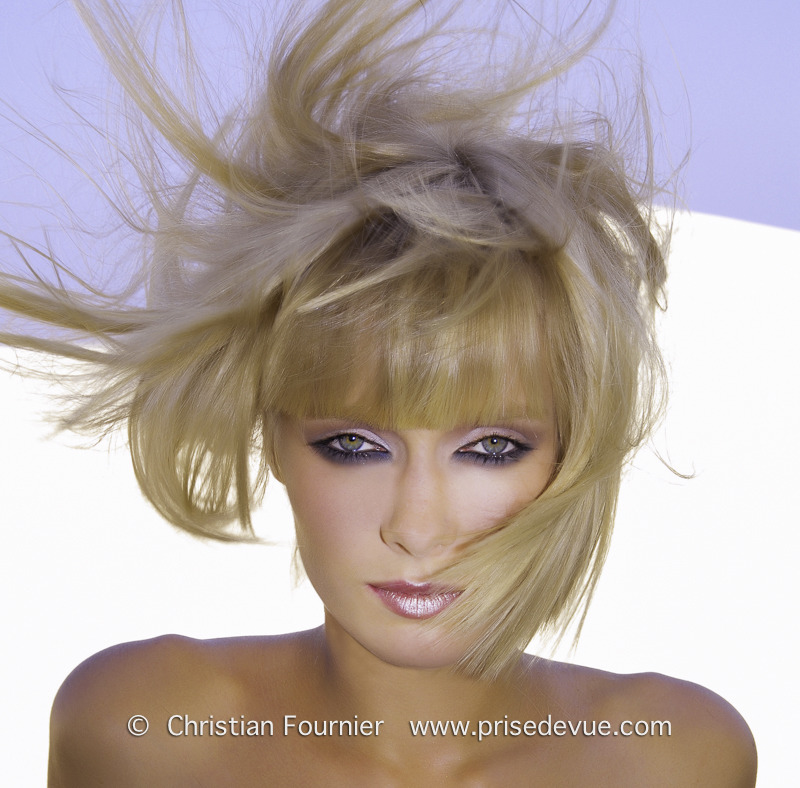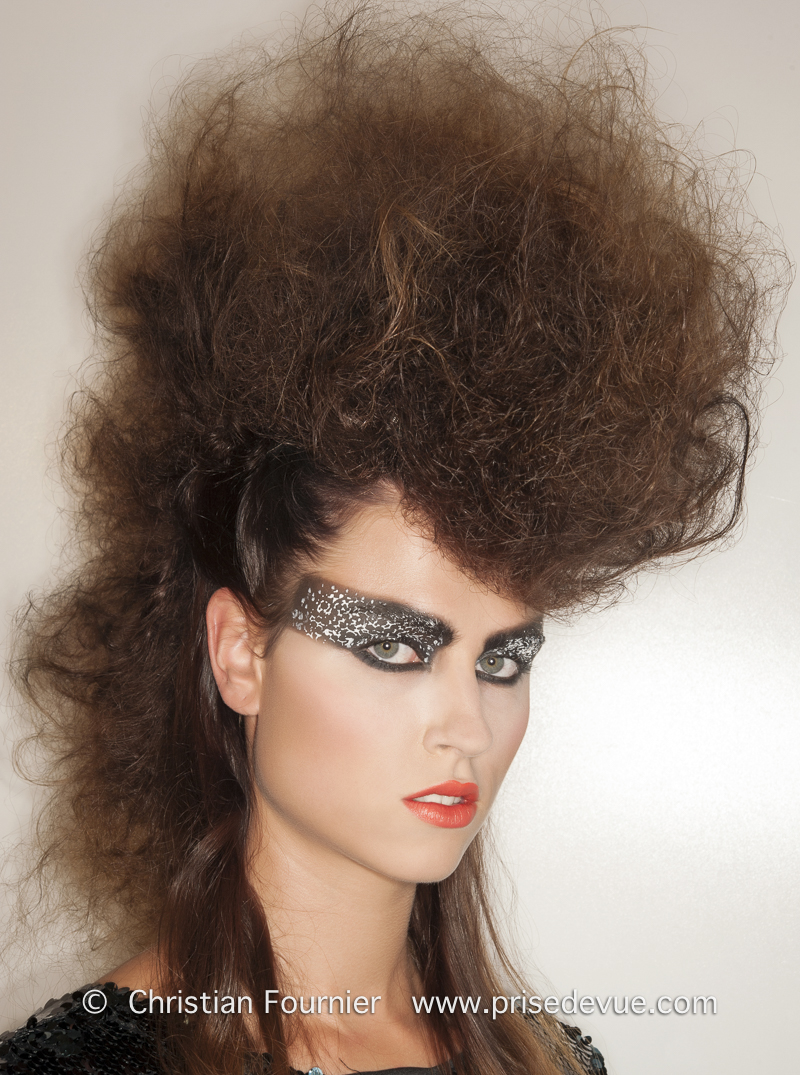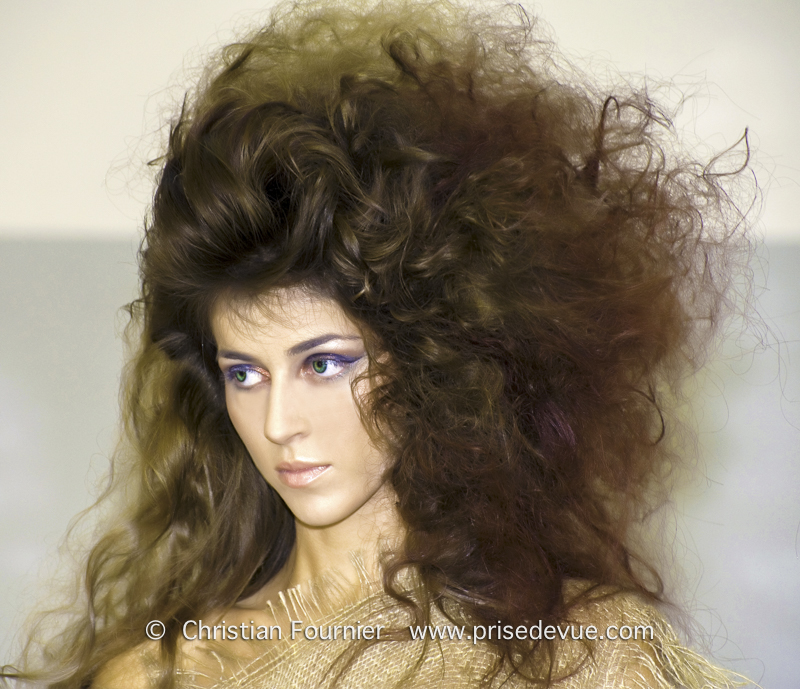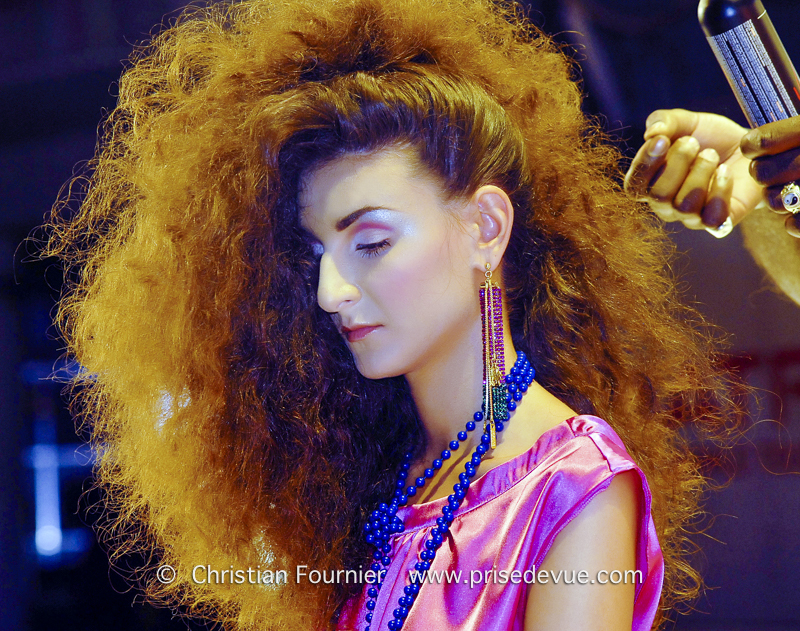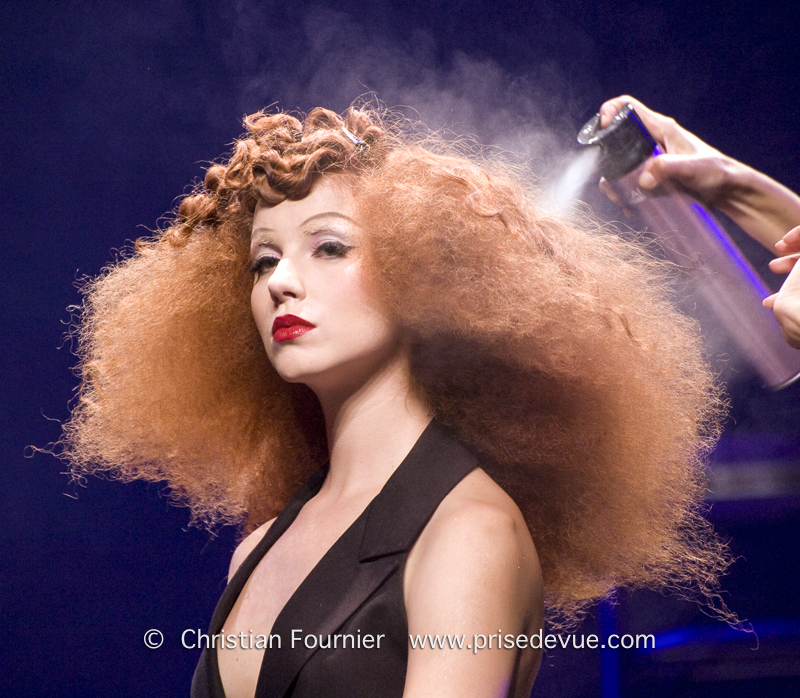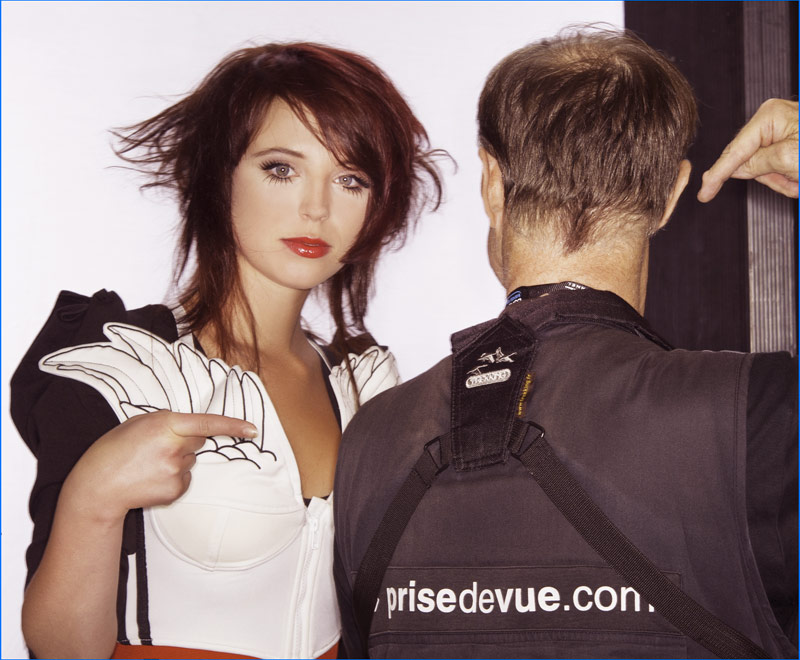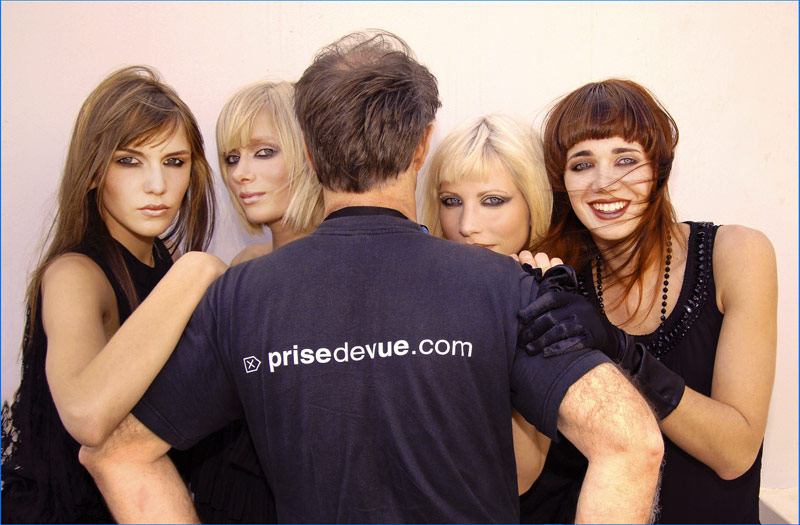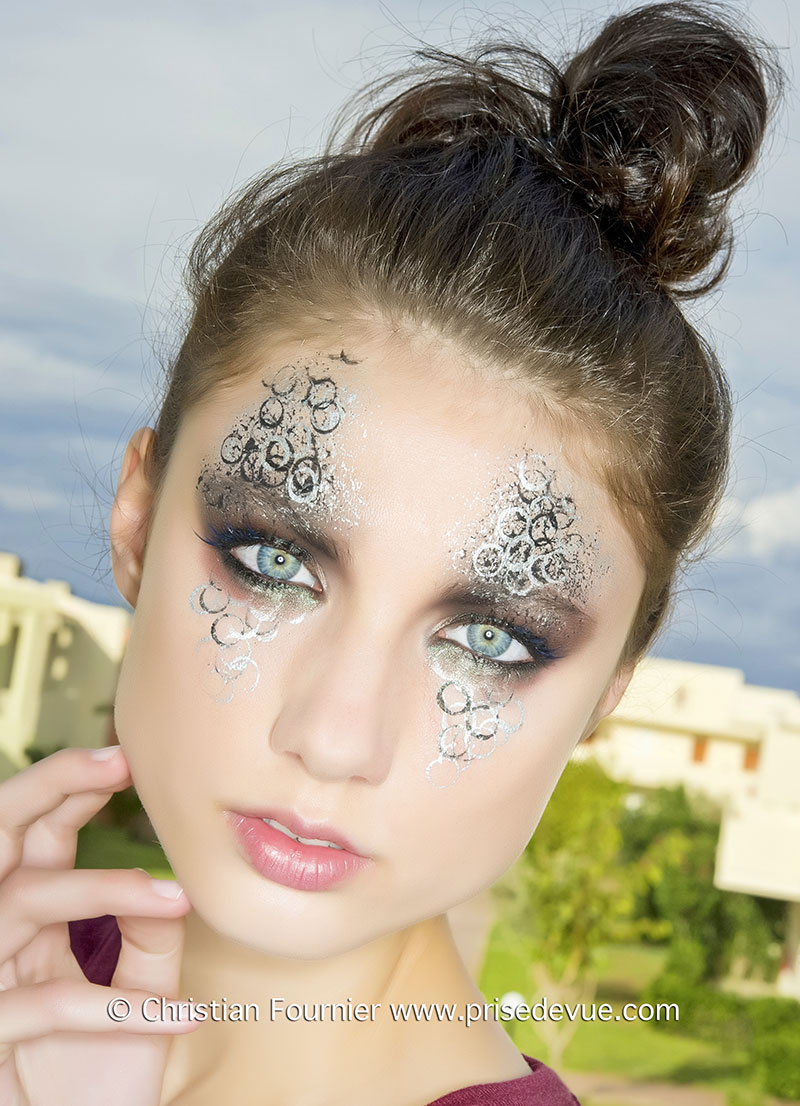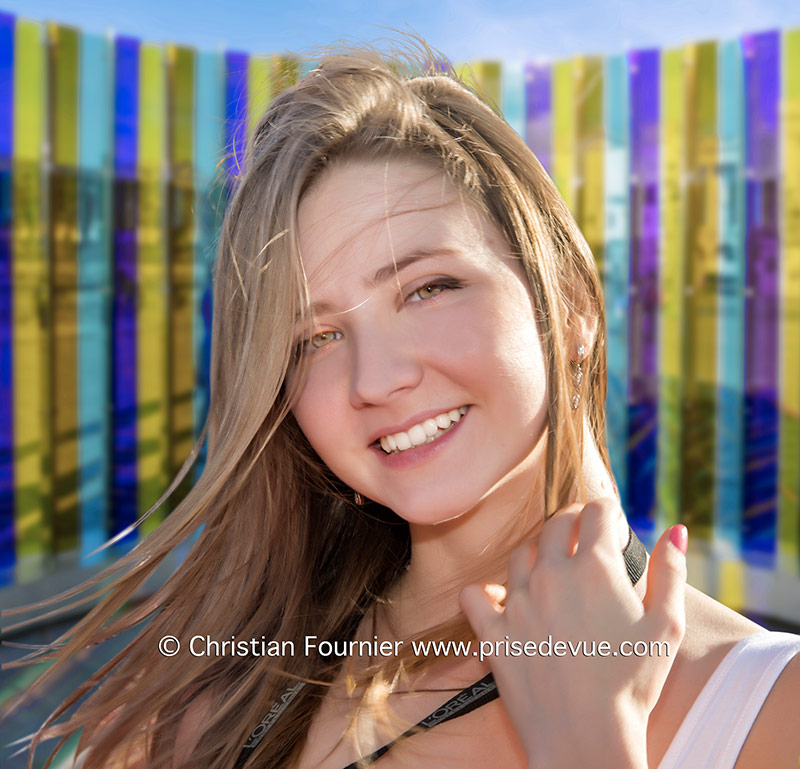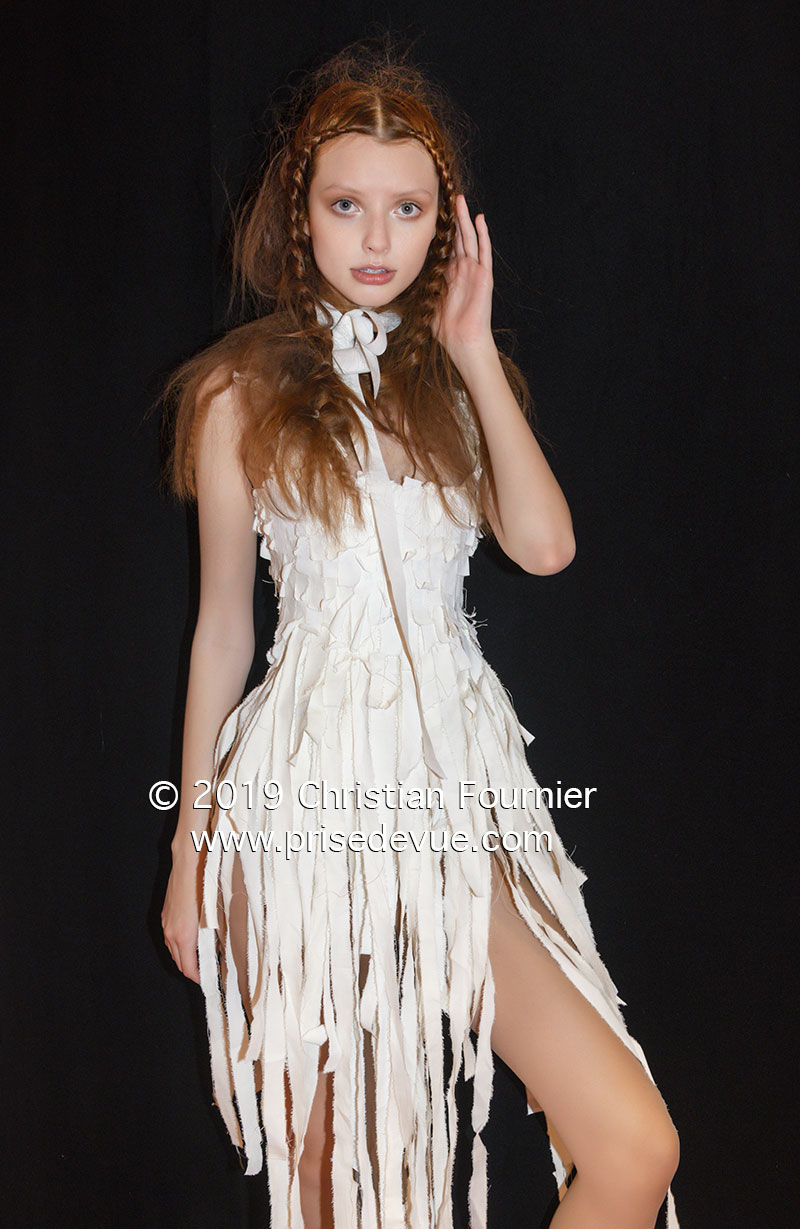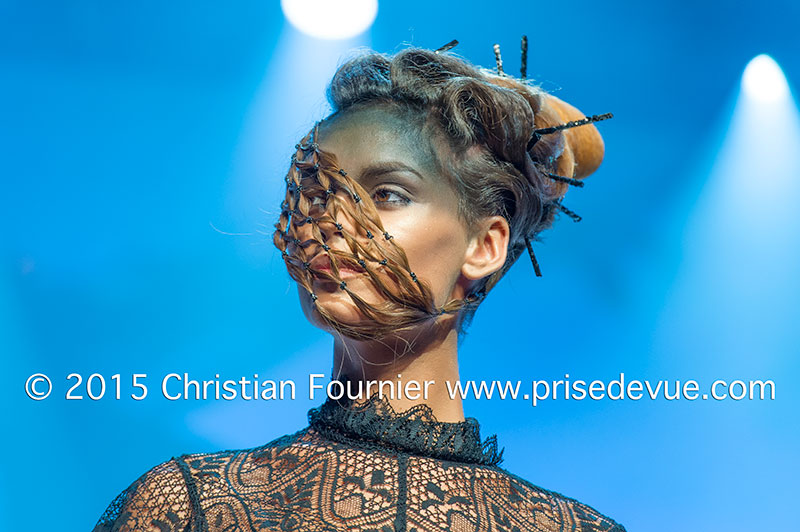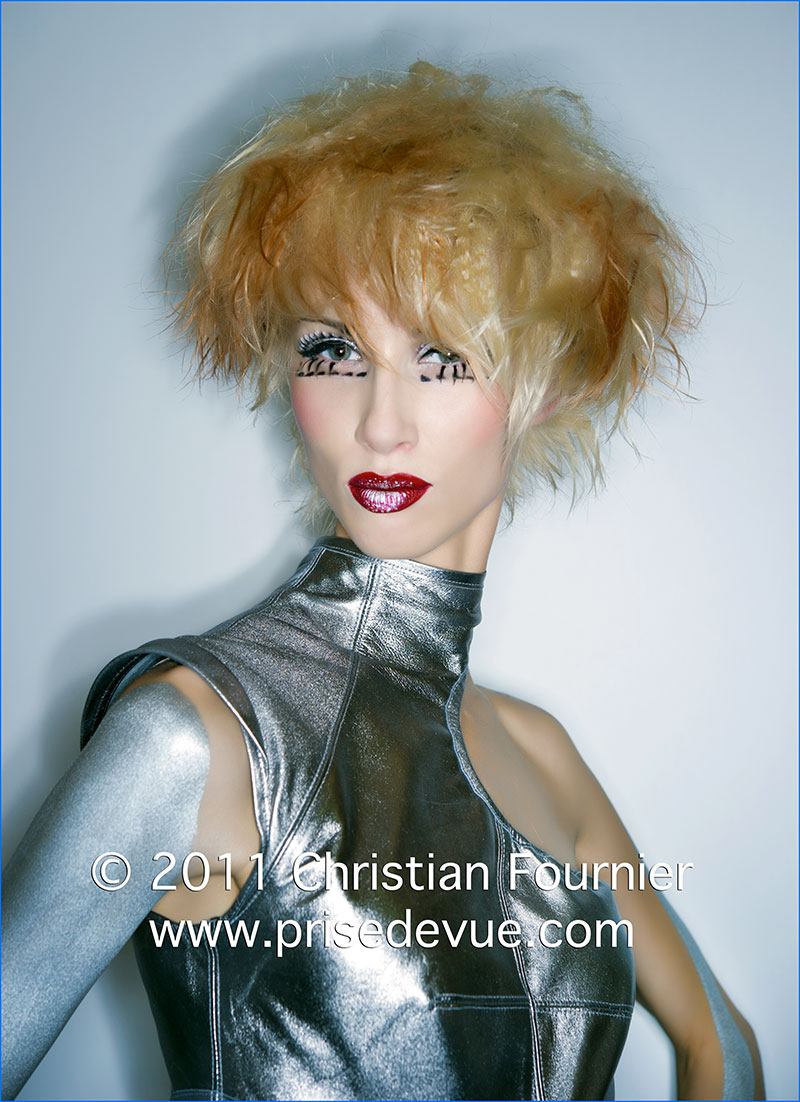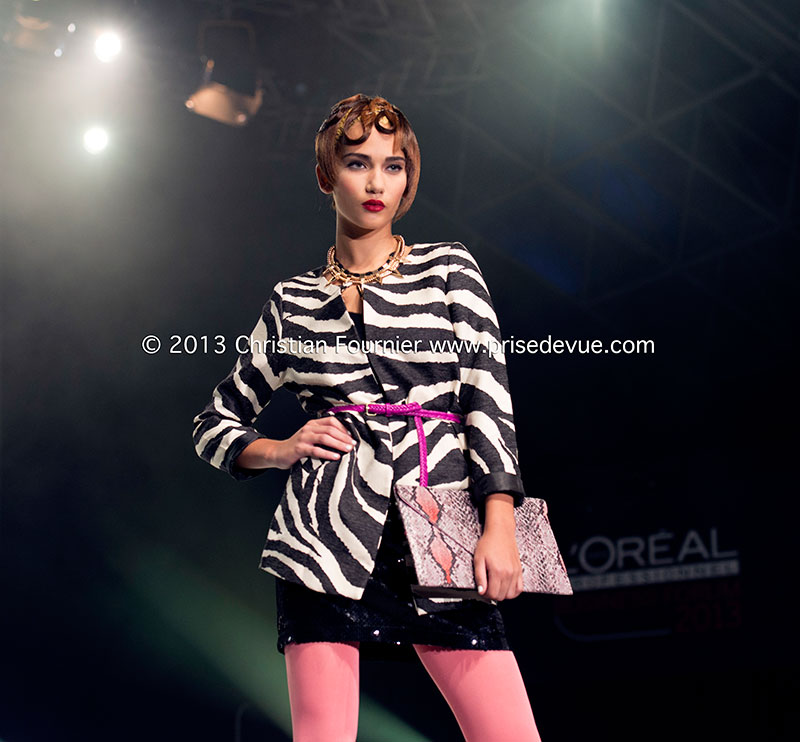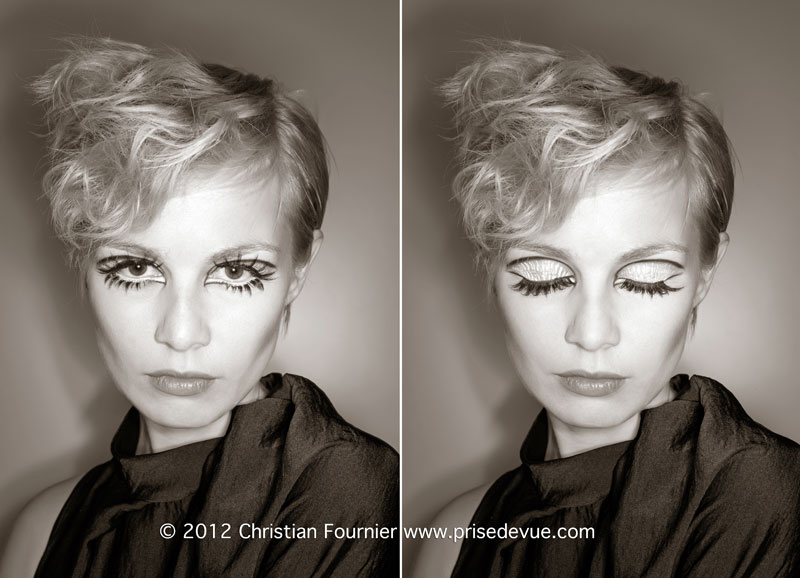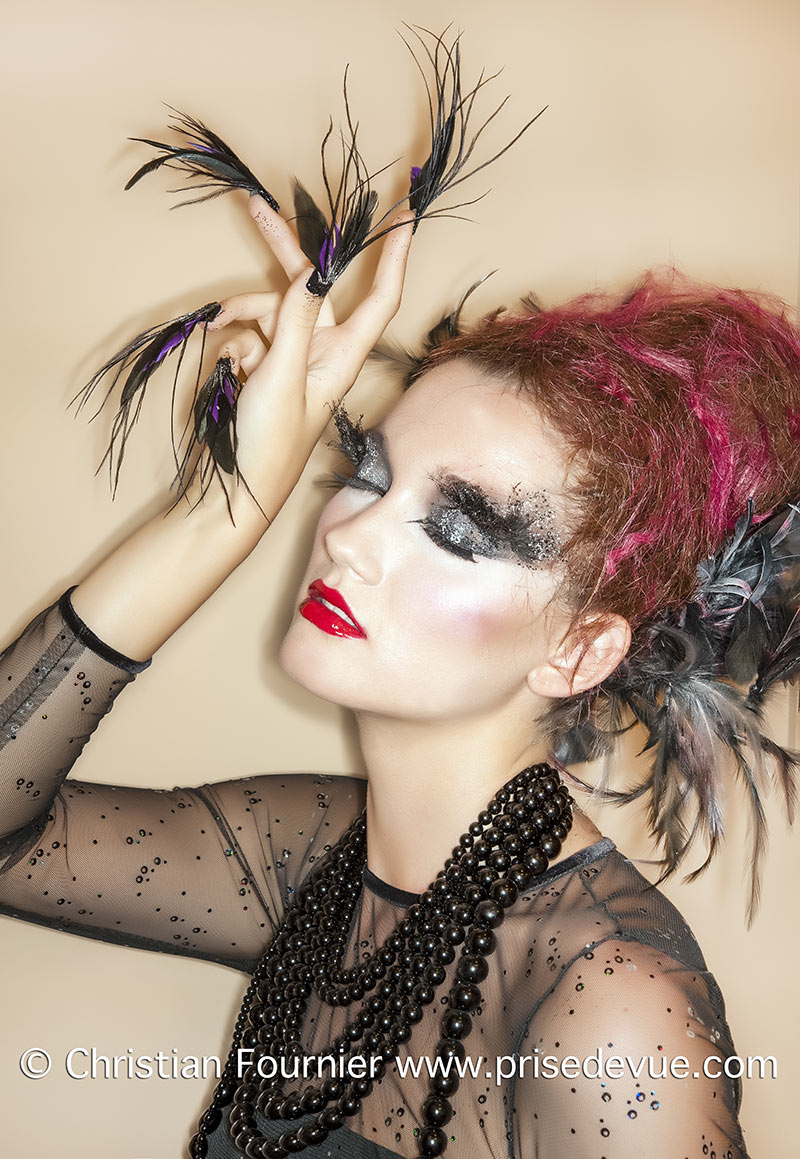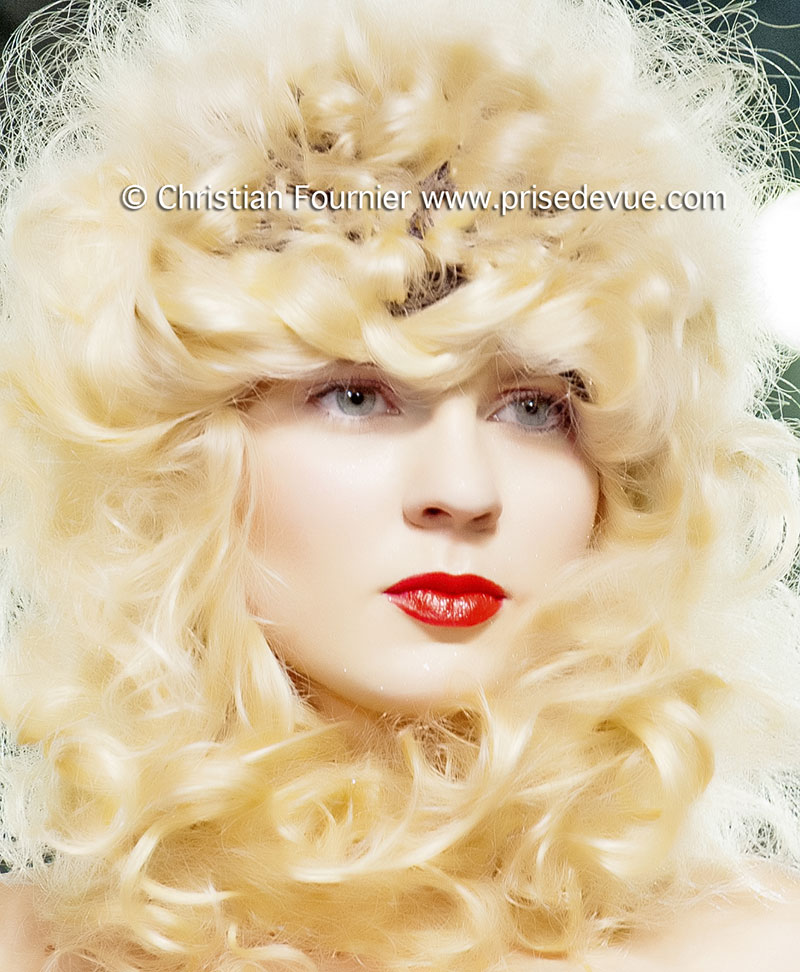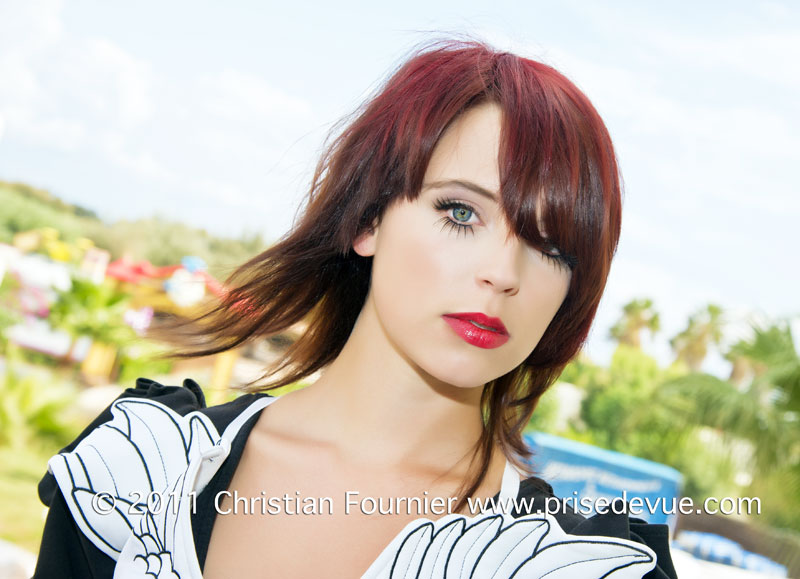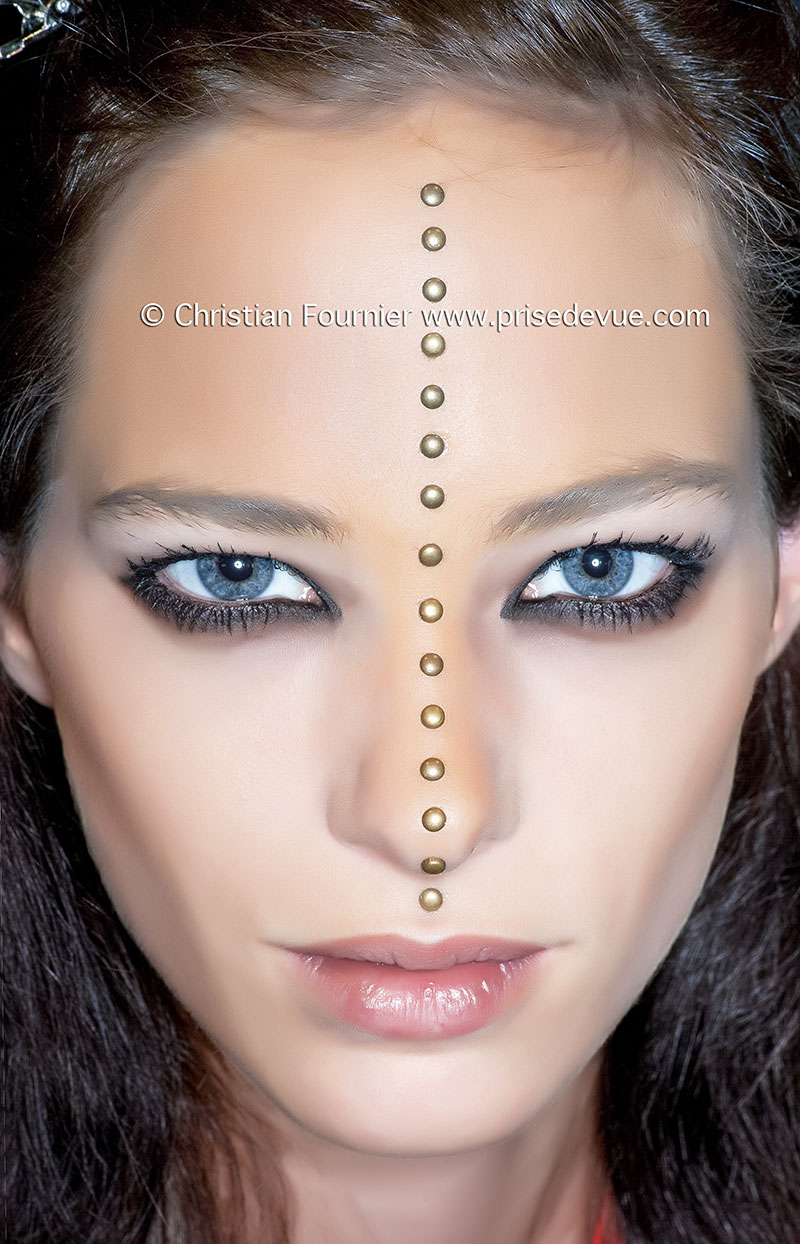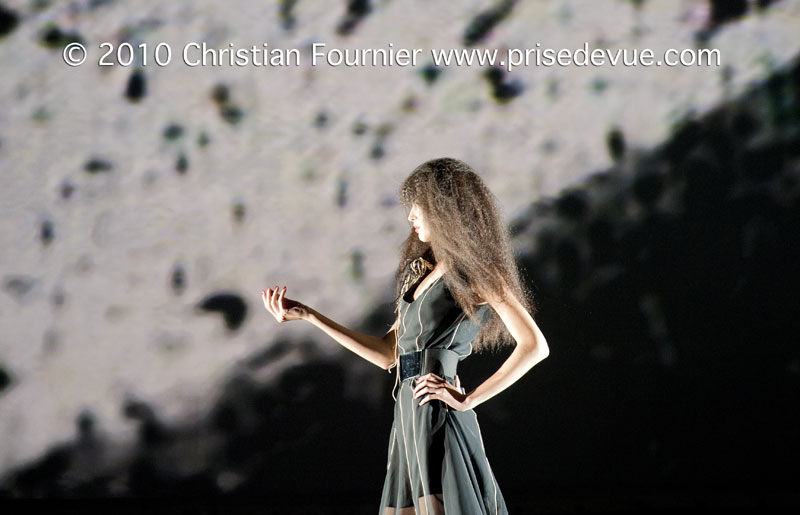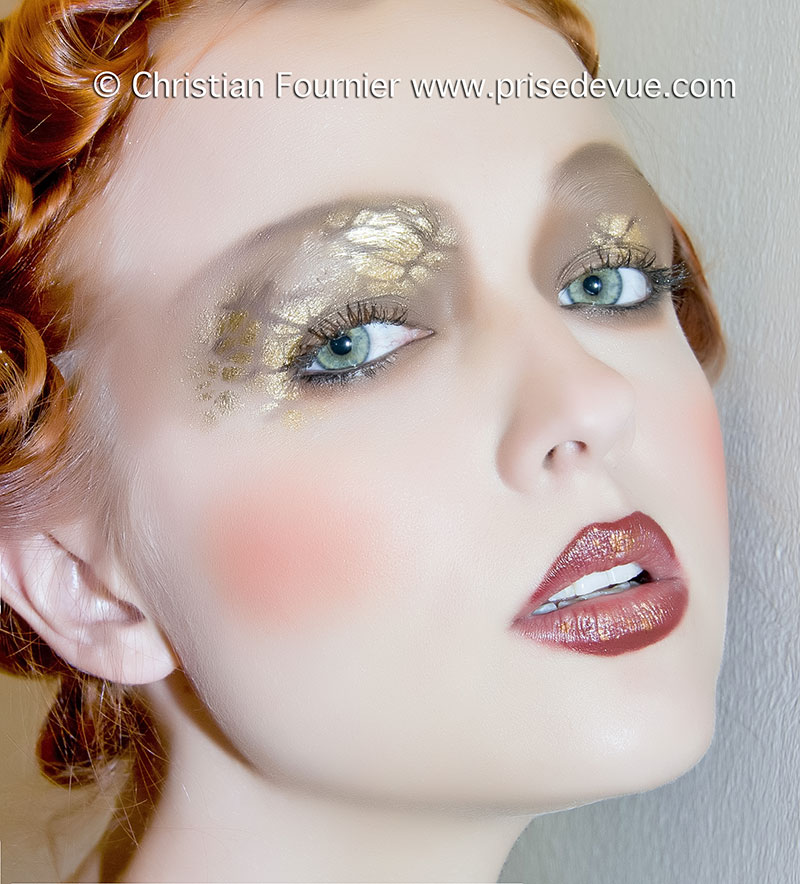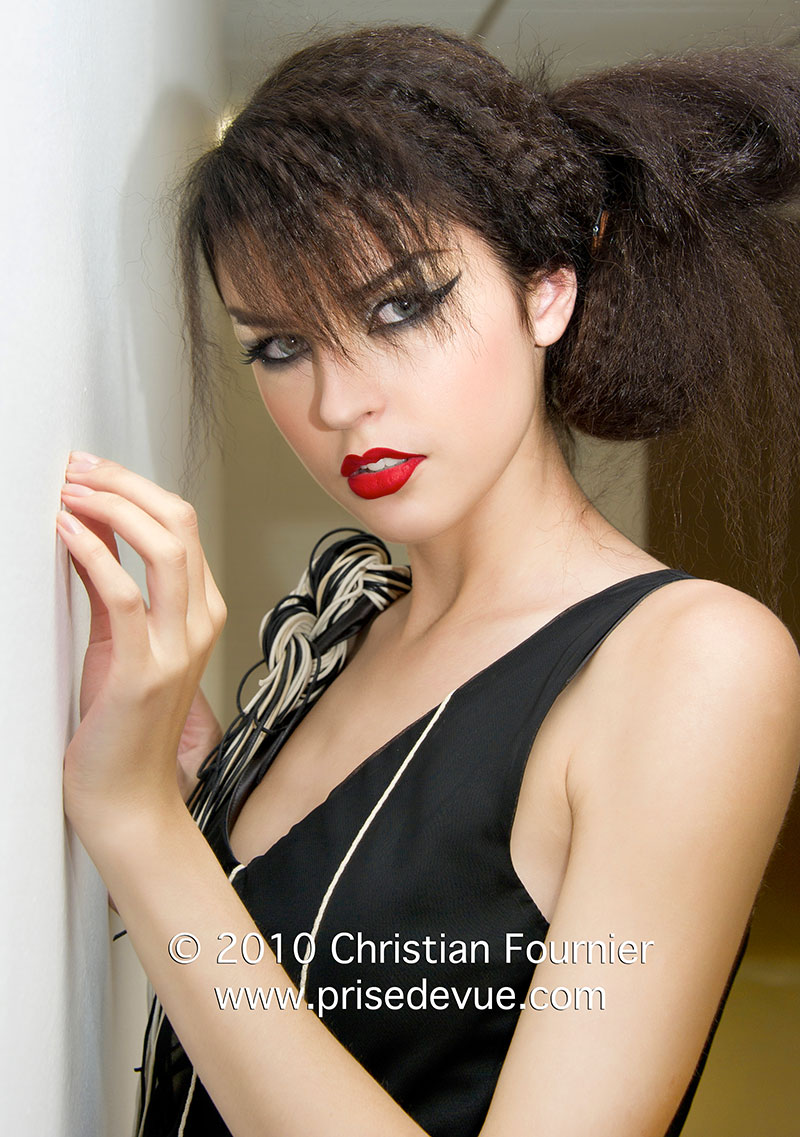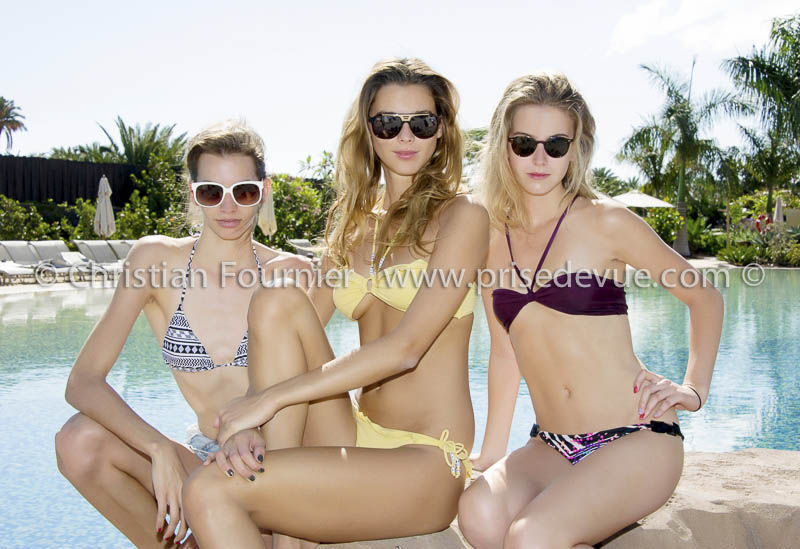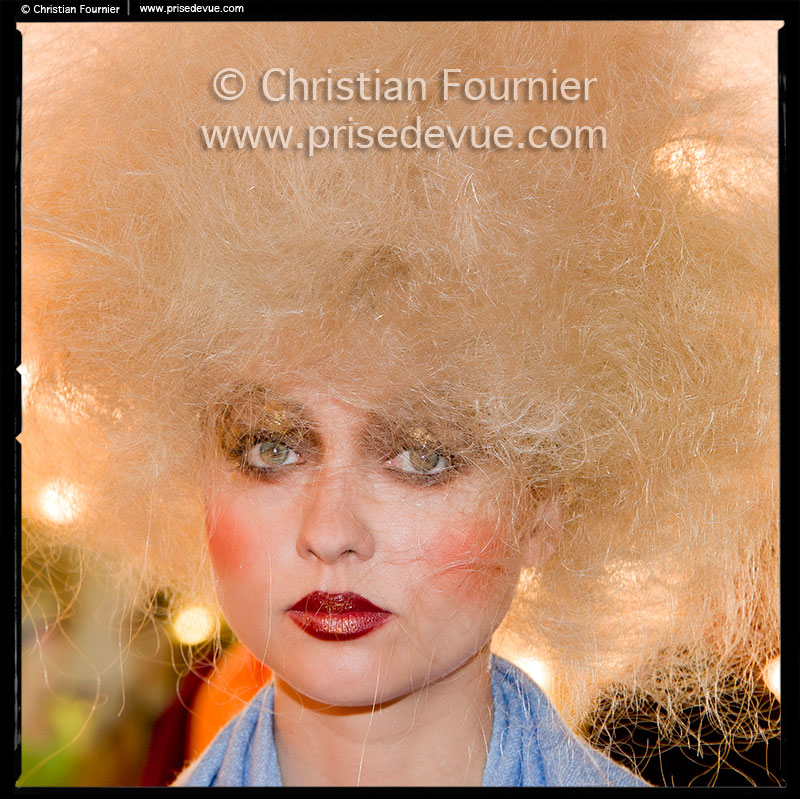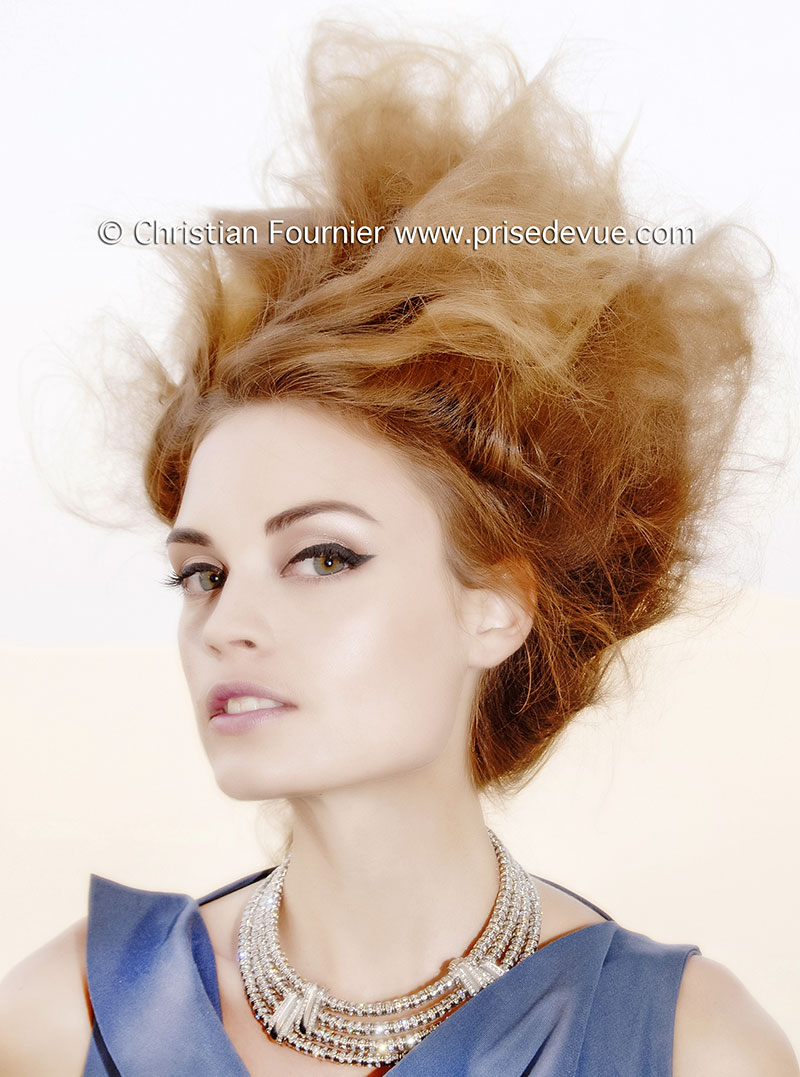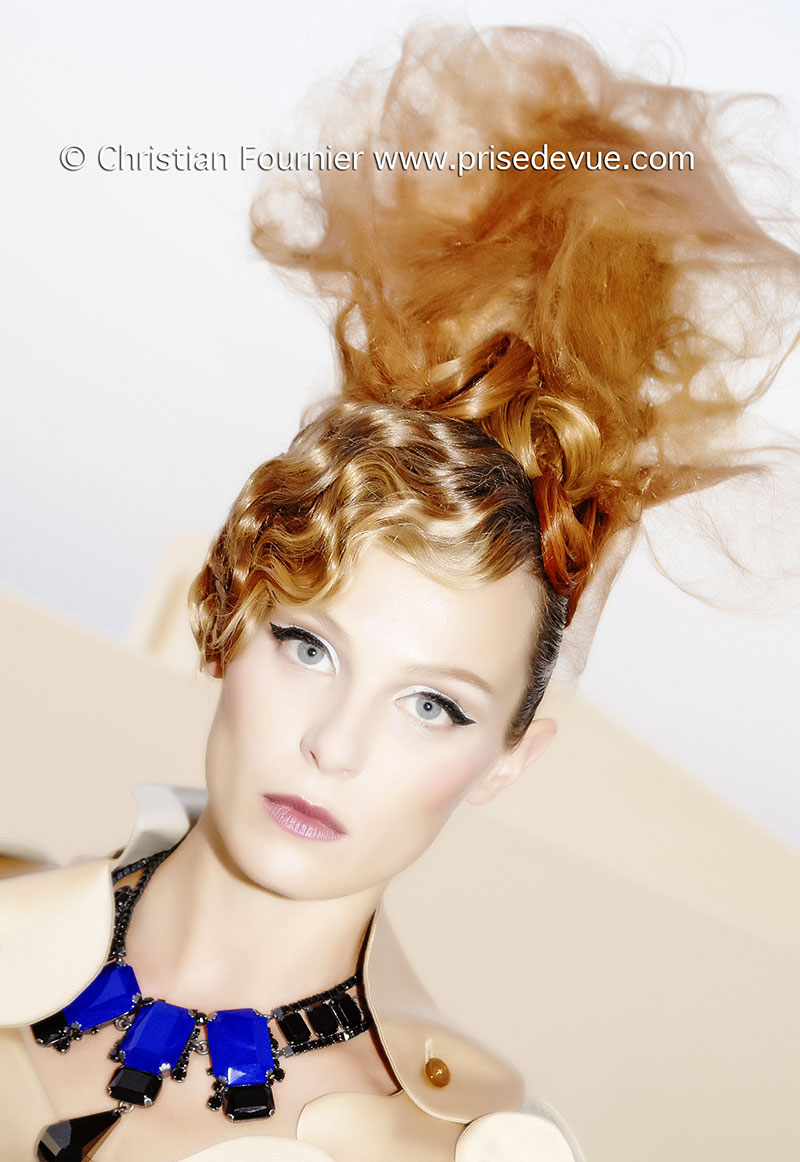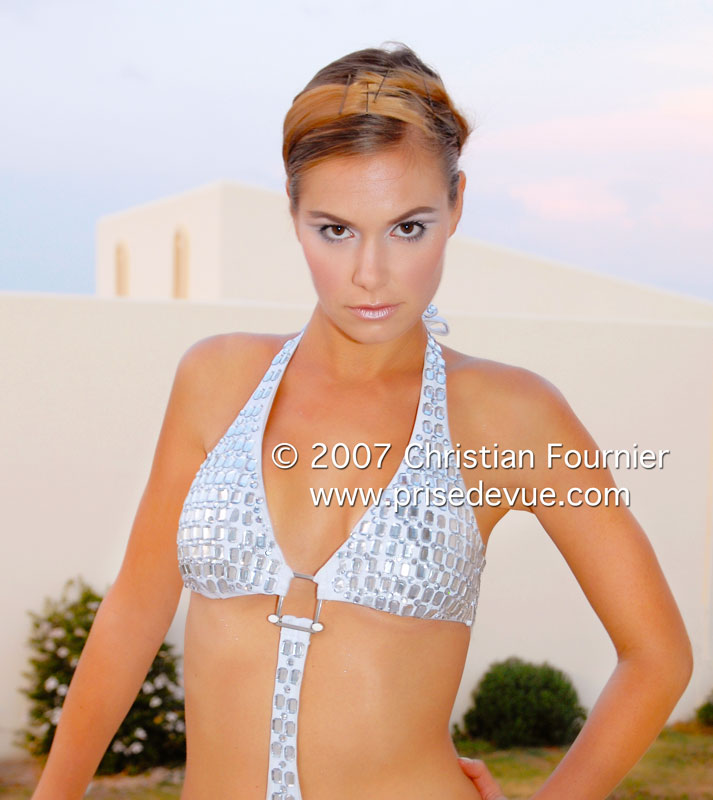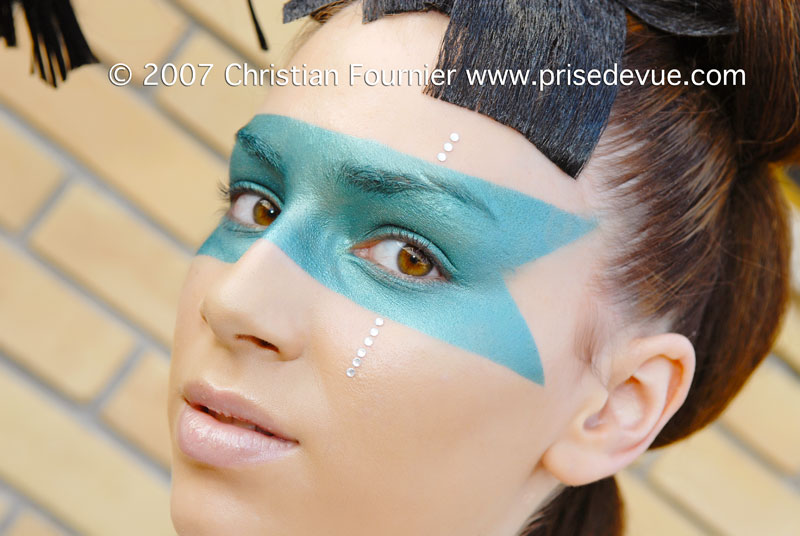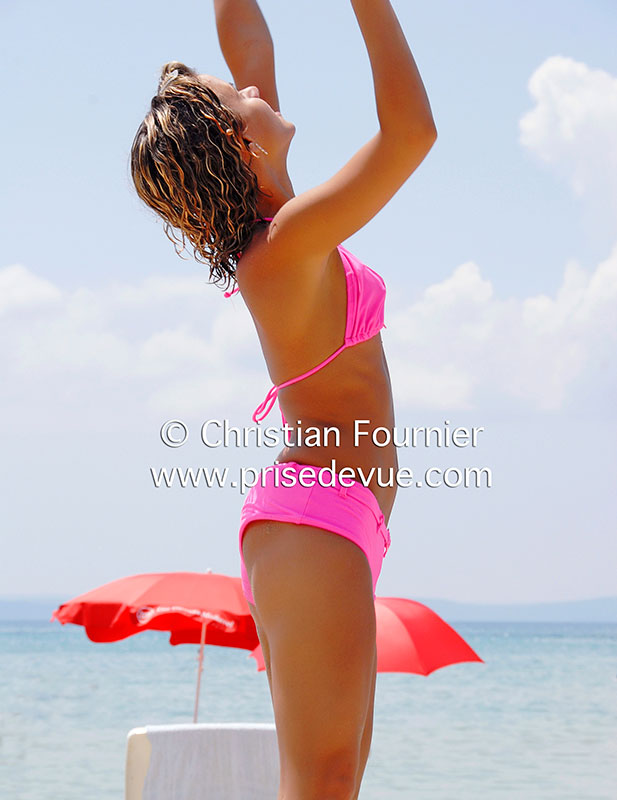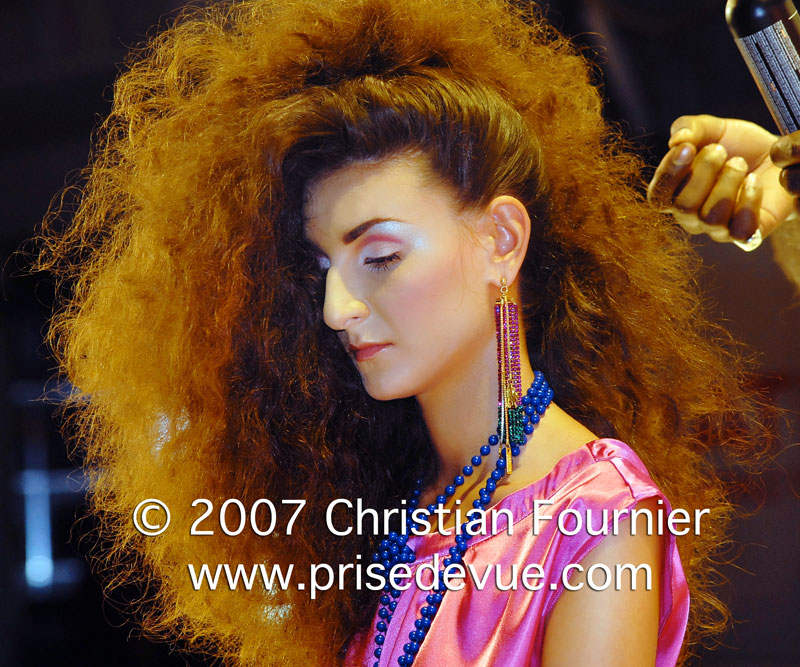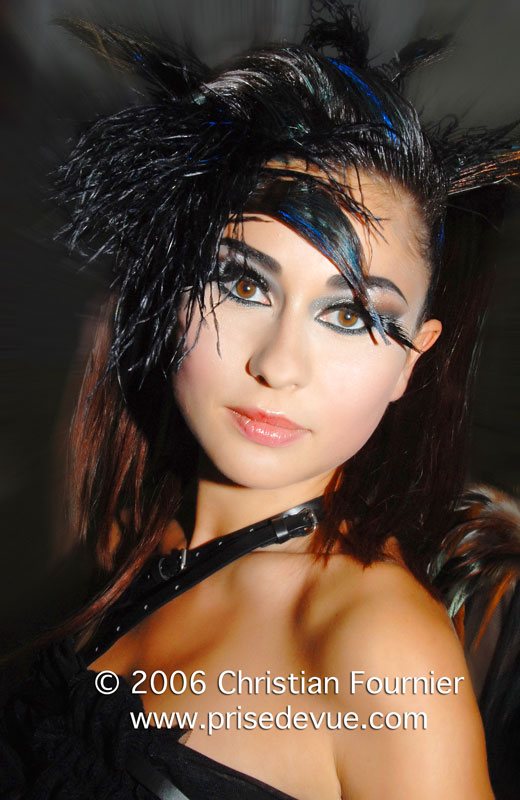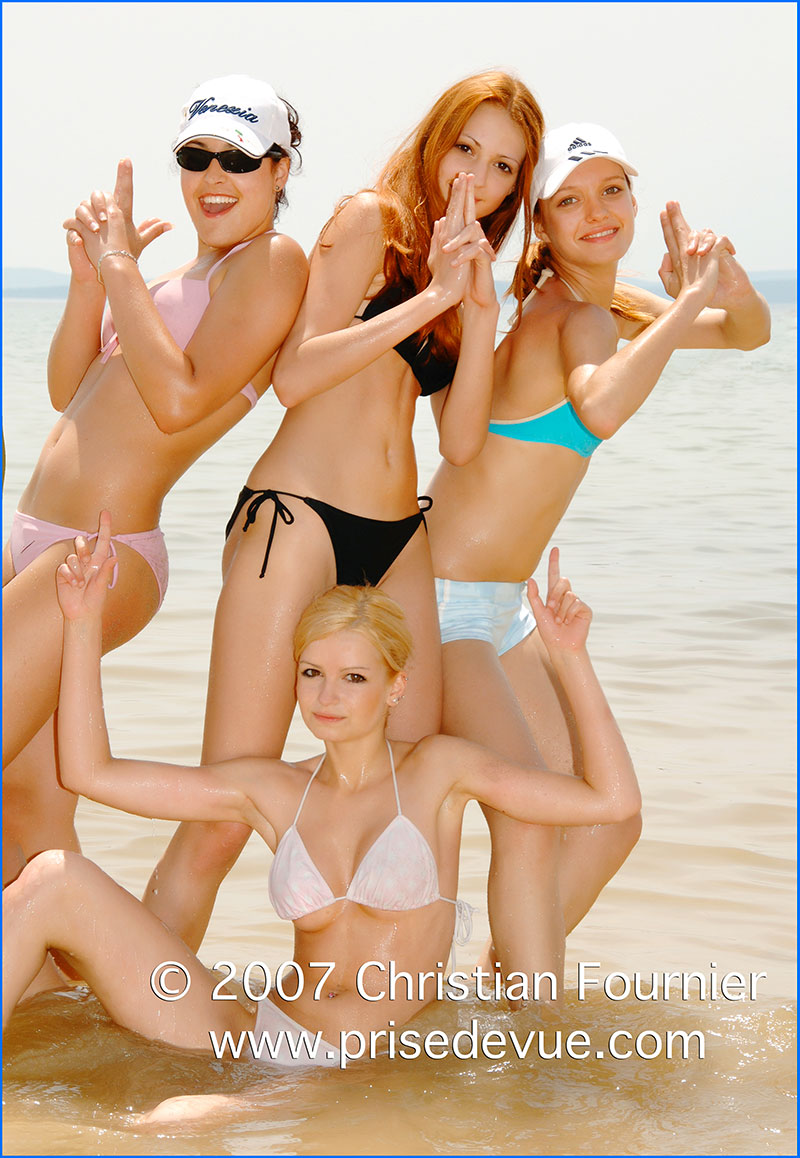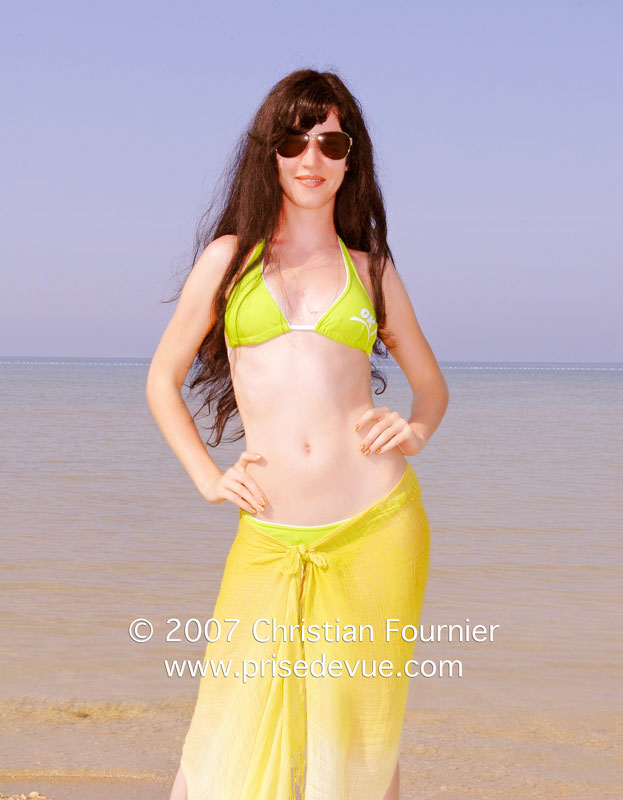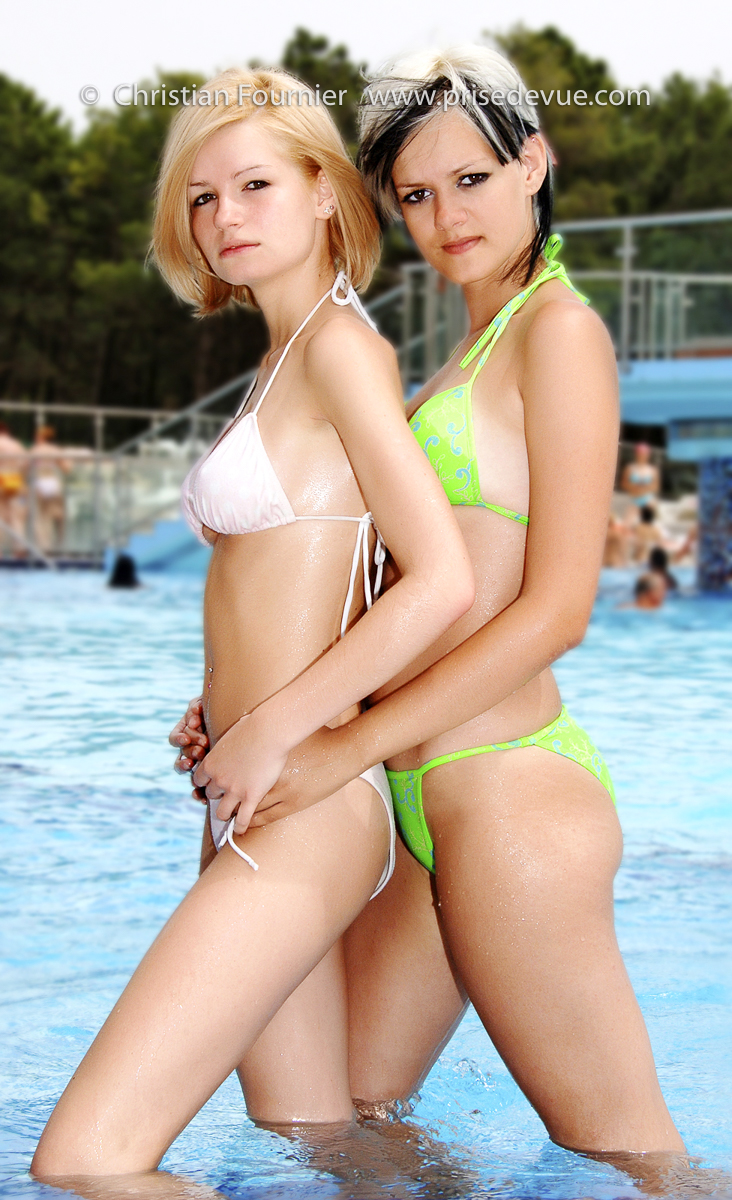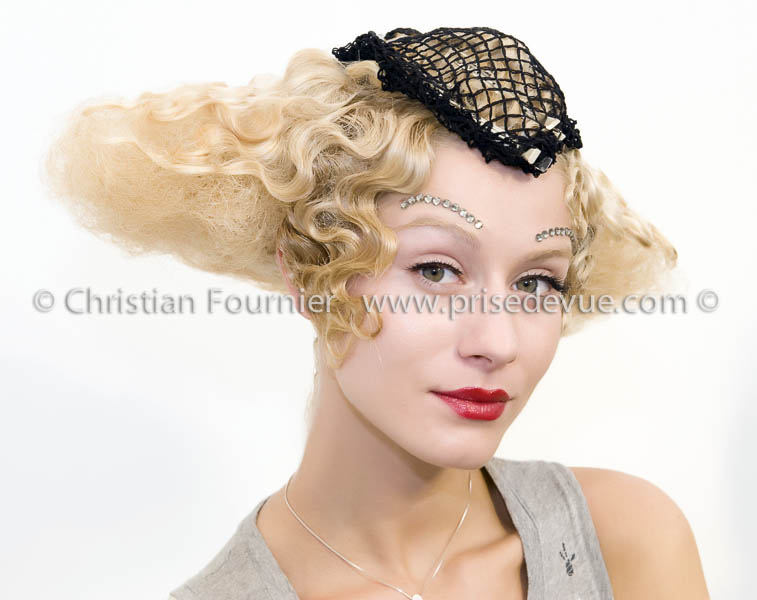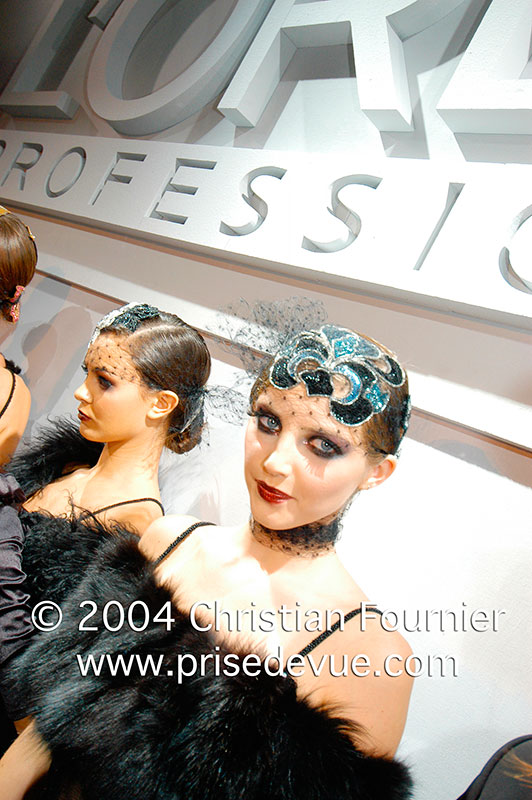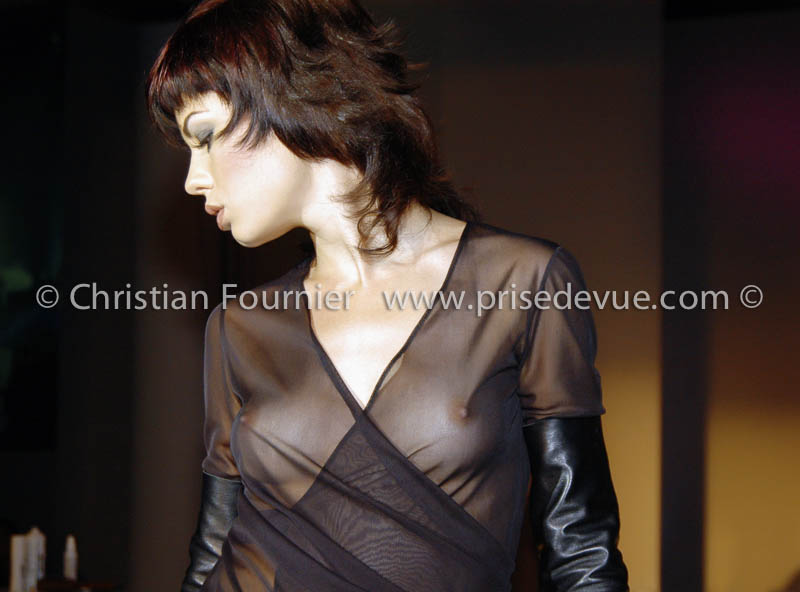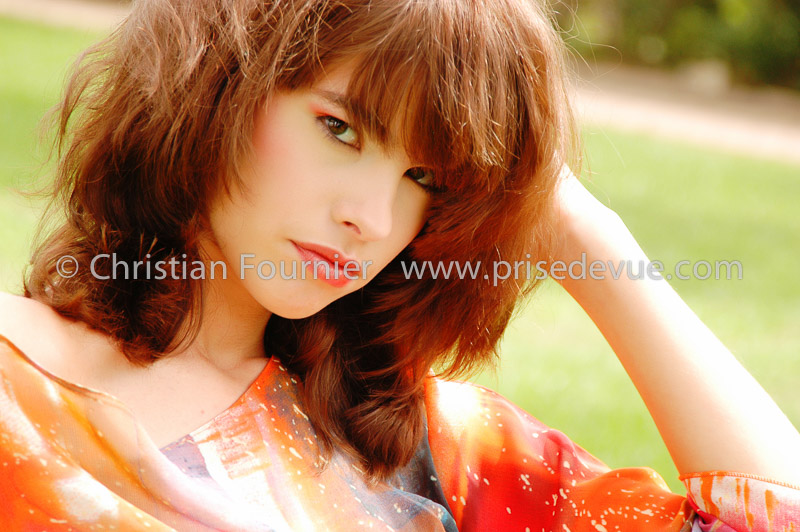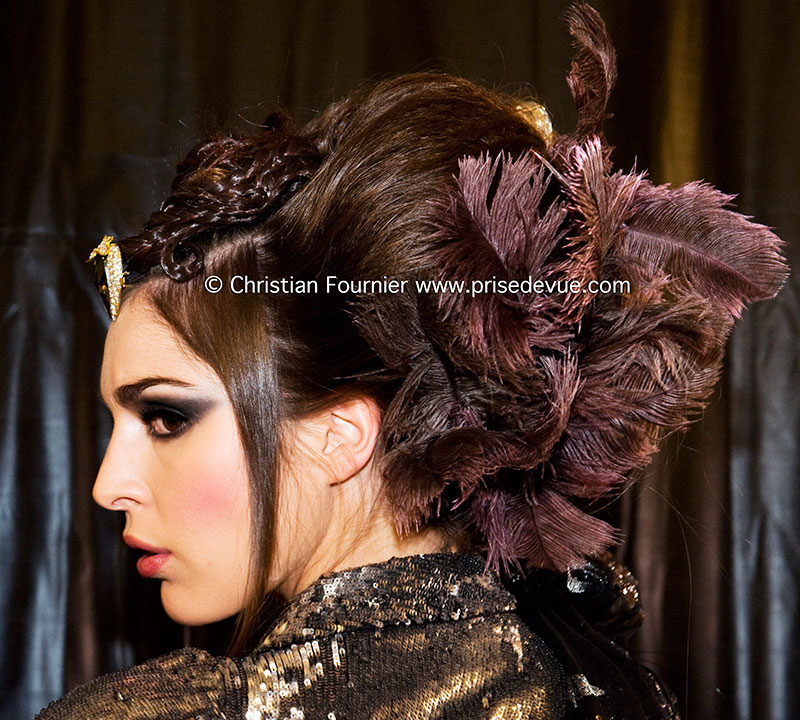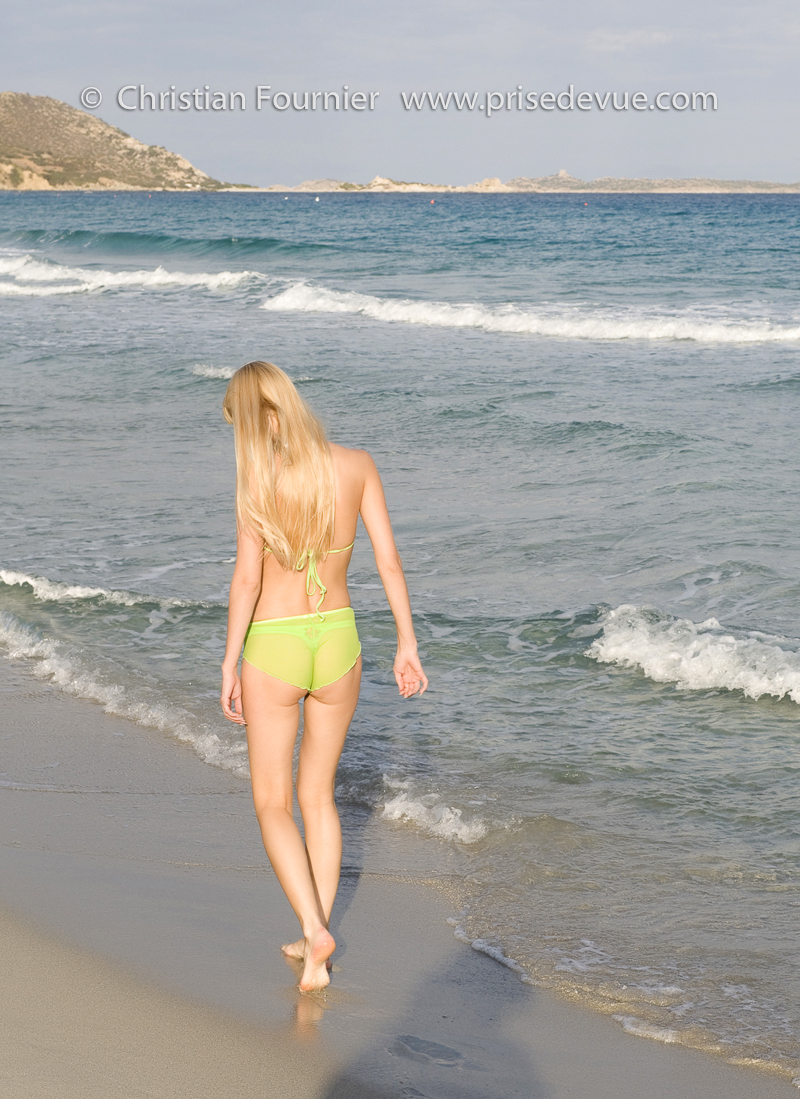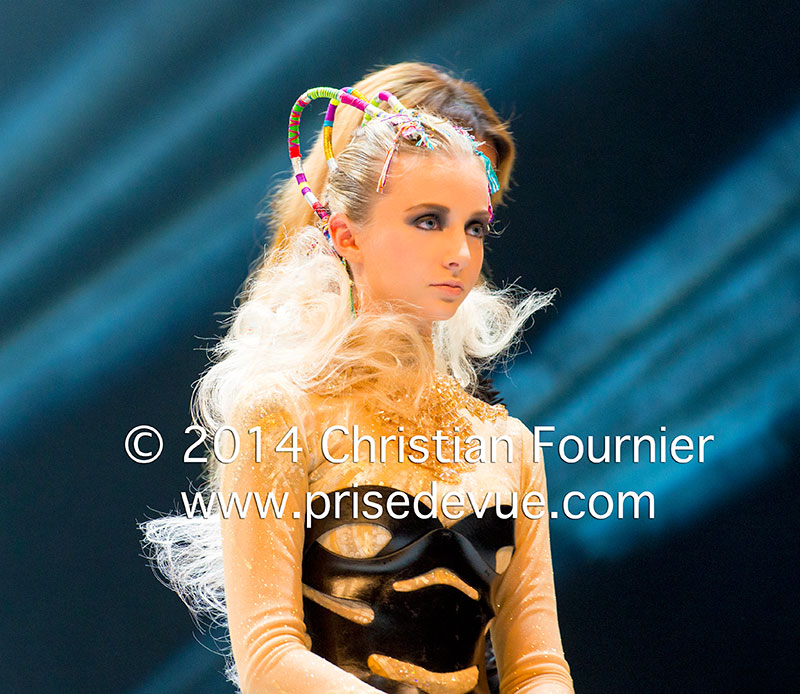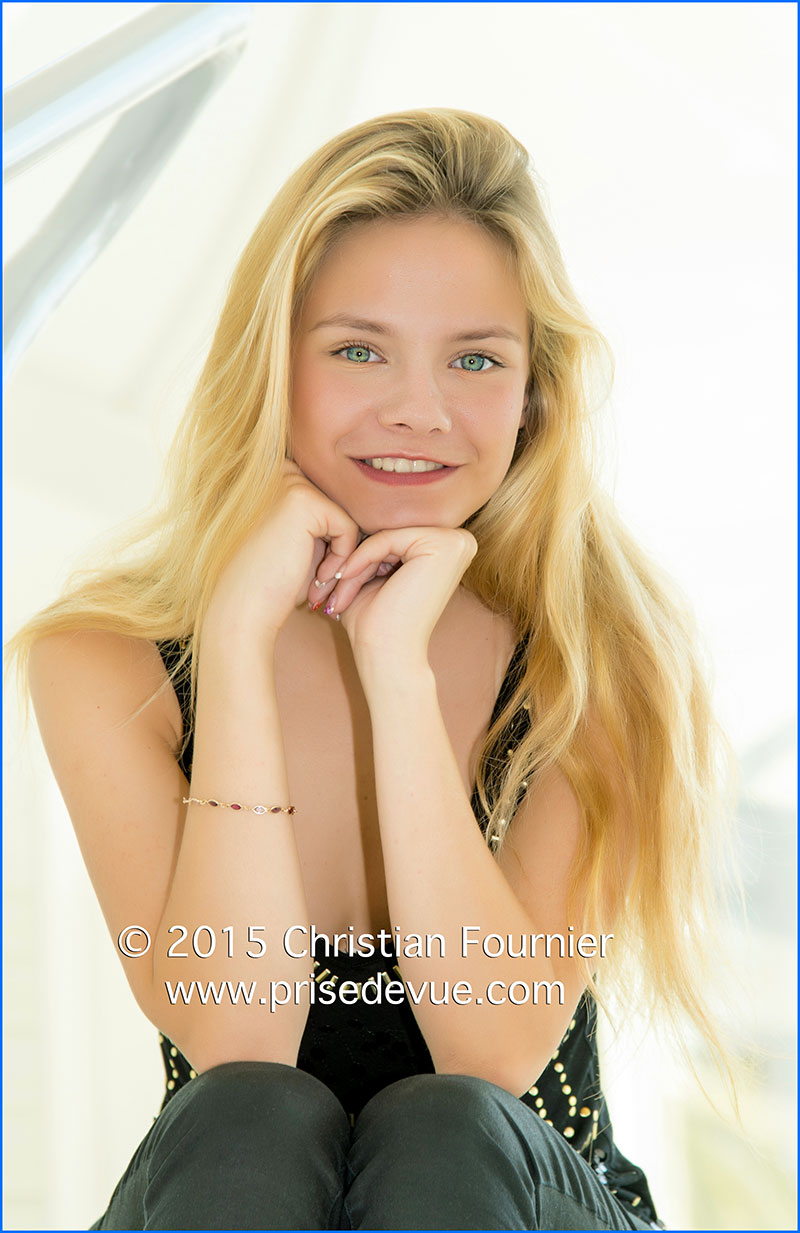 L'Oréal La French Art of Hair Coloring 25-26 mars 2019
STYLE & COLOR TROPHY FINAL + SHOW  SALLE PLEYEL
MASTER CLASSES PALAIS DE TOKYO

WITH LIVE MUSIC PERFORMANCES & HAPPENINGS
JULIETTE ARMANET & HOLLYSIZ
KIDDY SMILE & THE VOGUING FAMILY
DJ SET WITH OFENBACH


Merci à Karine, Philippe, Bertram, Laetitia, Emeline et David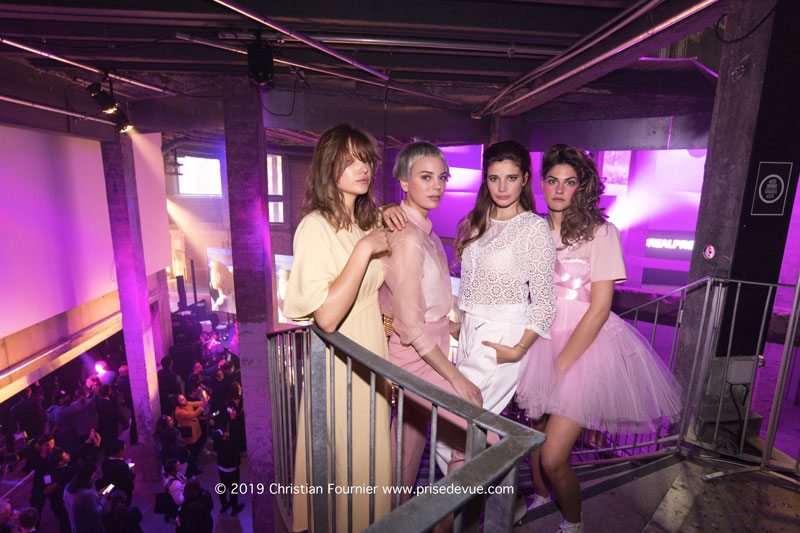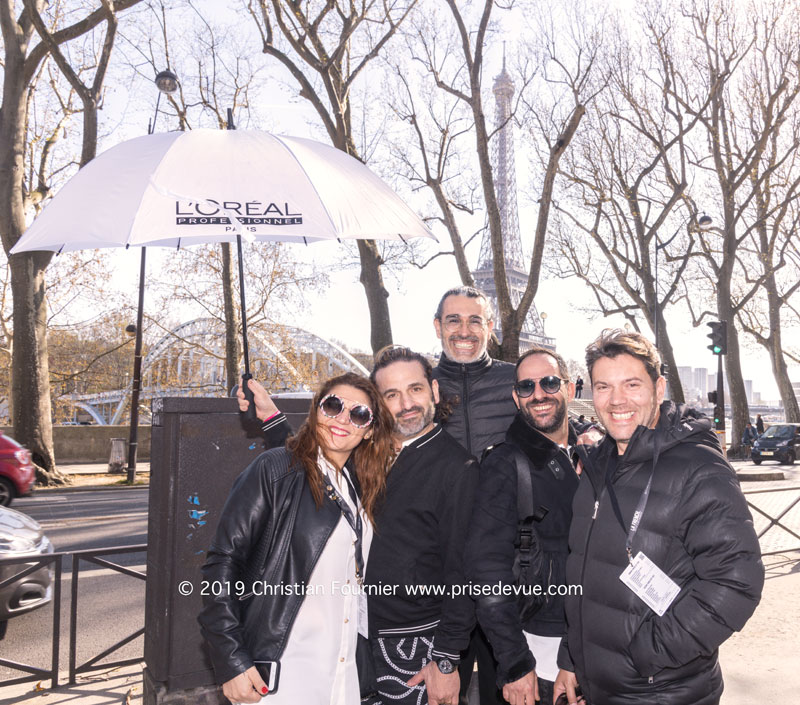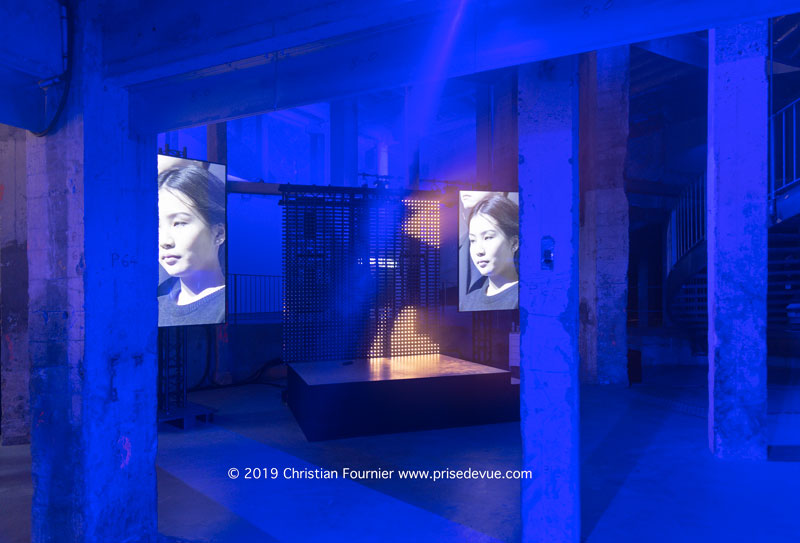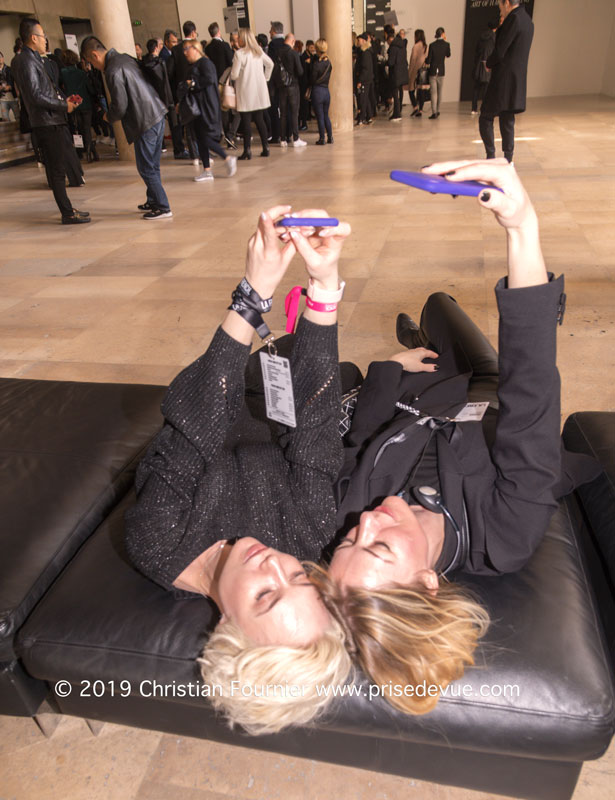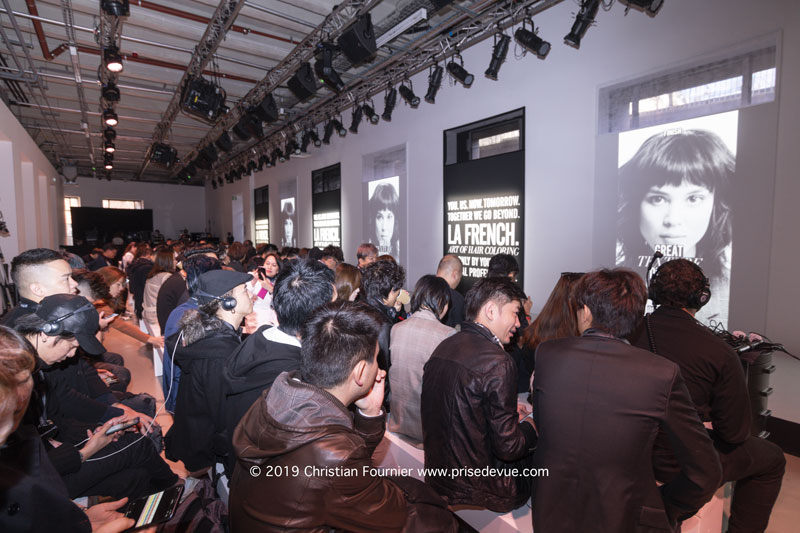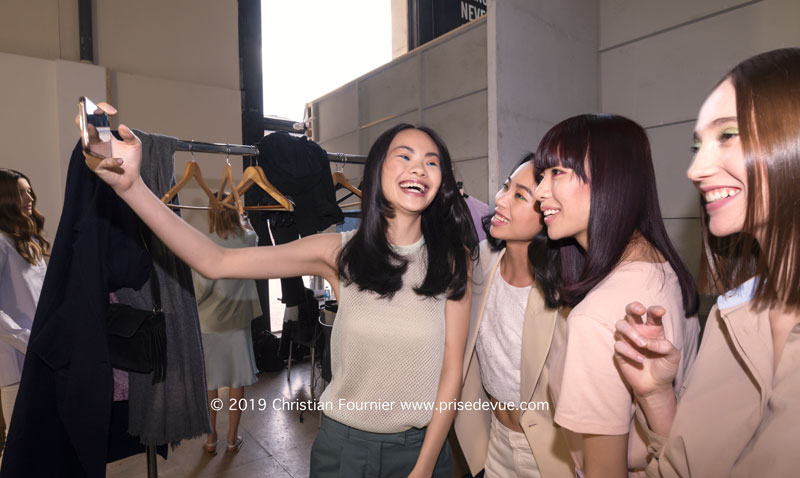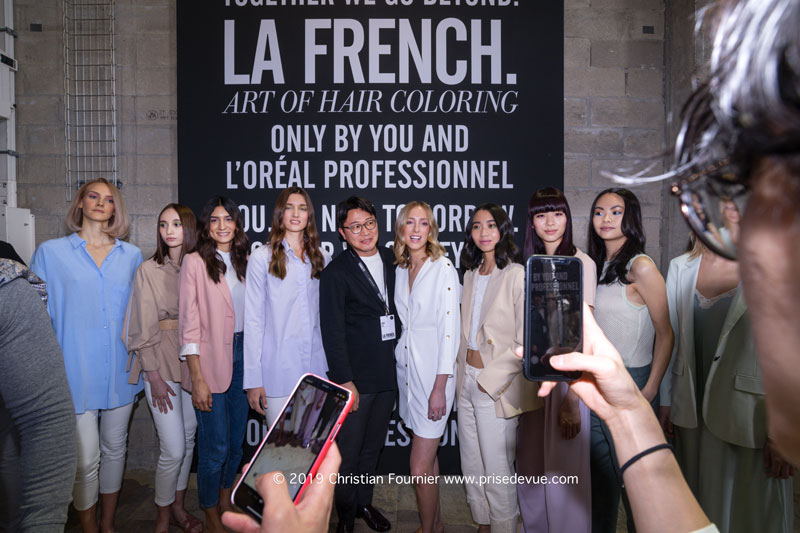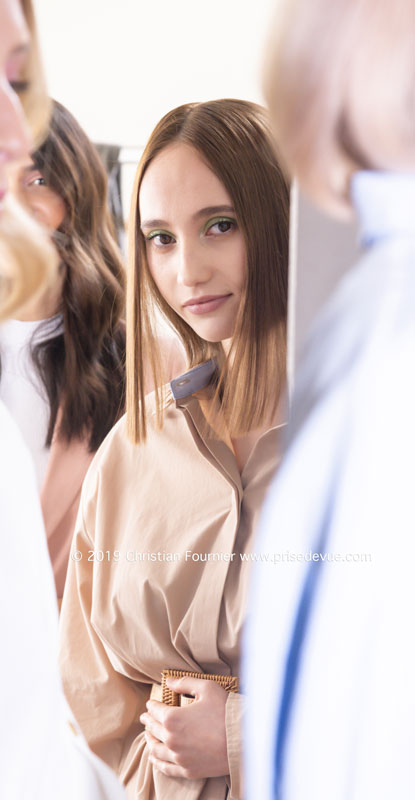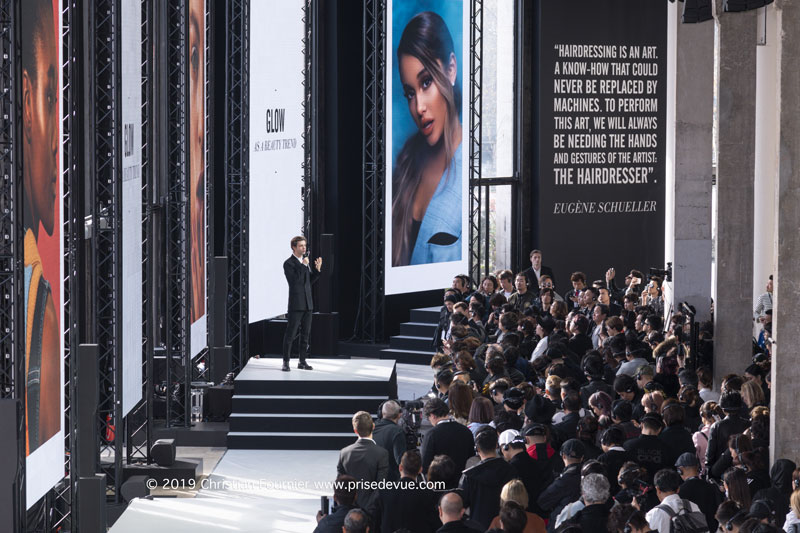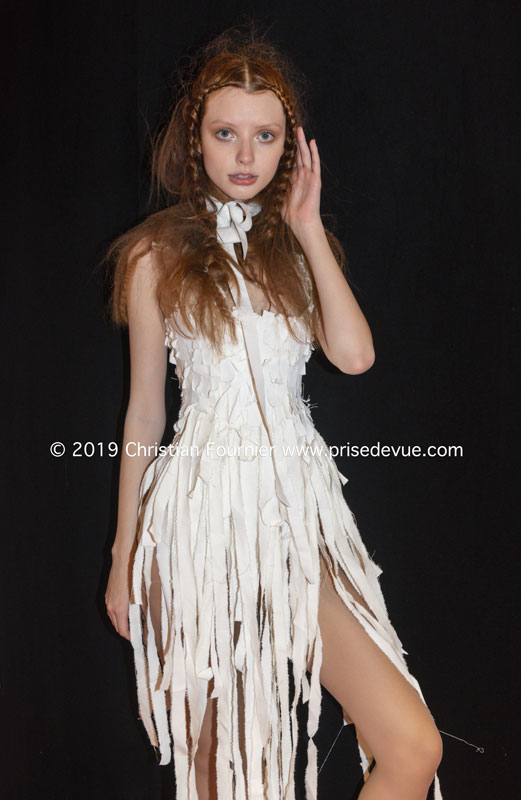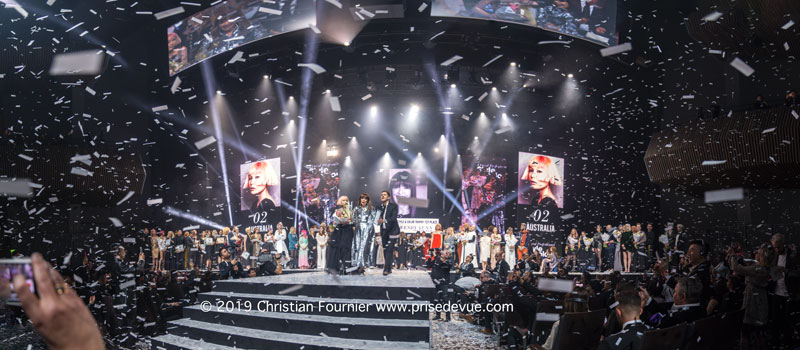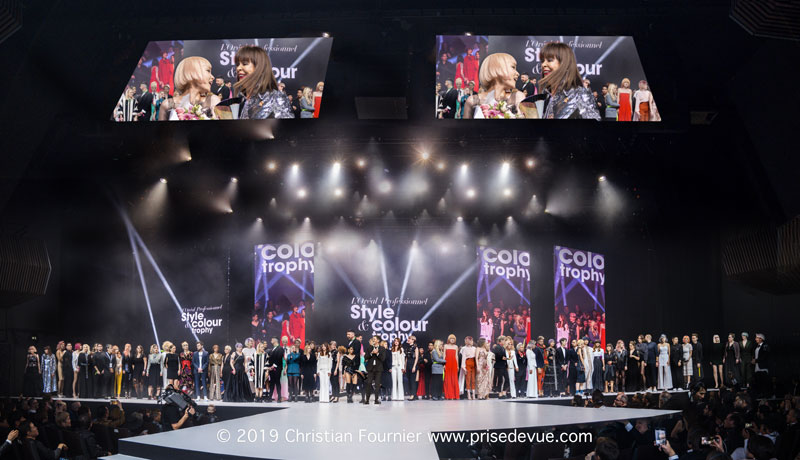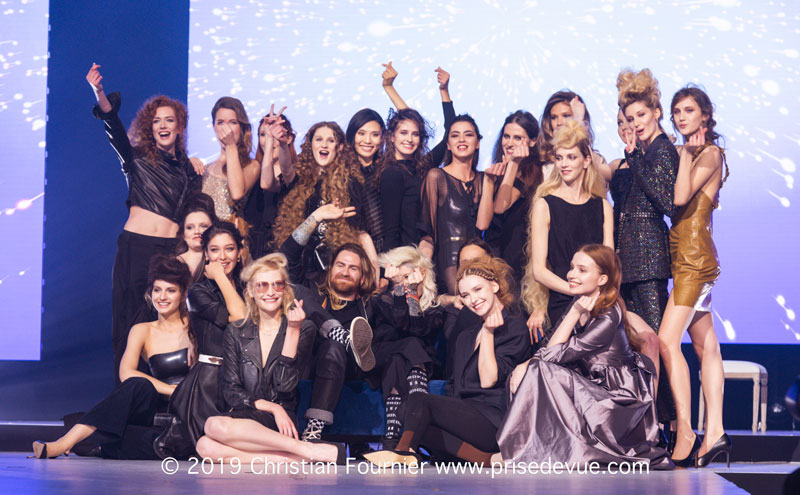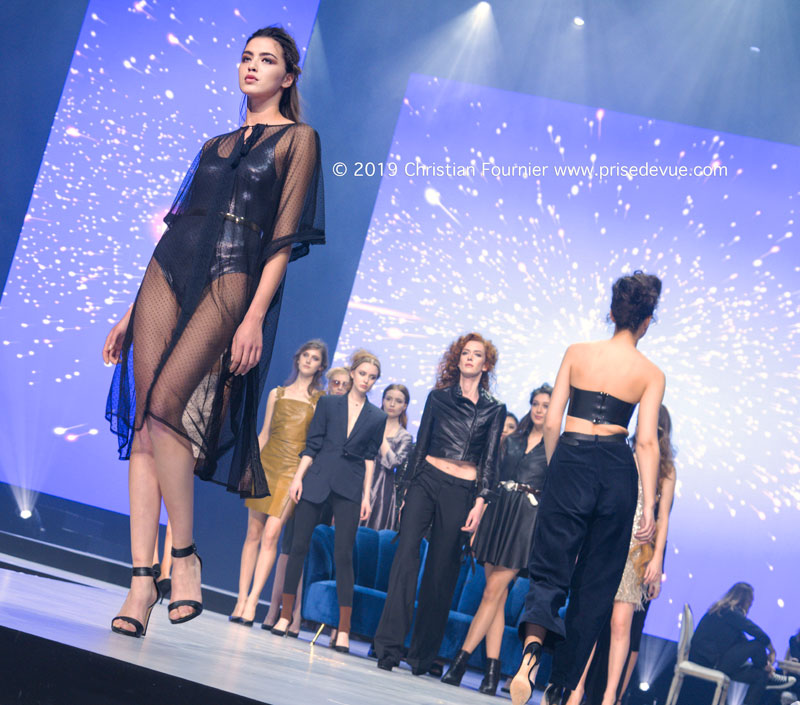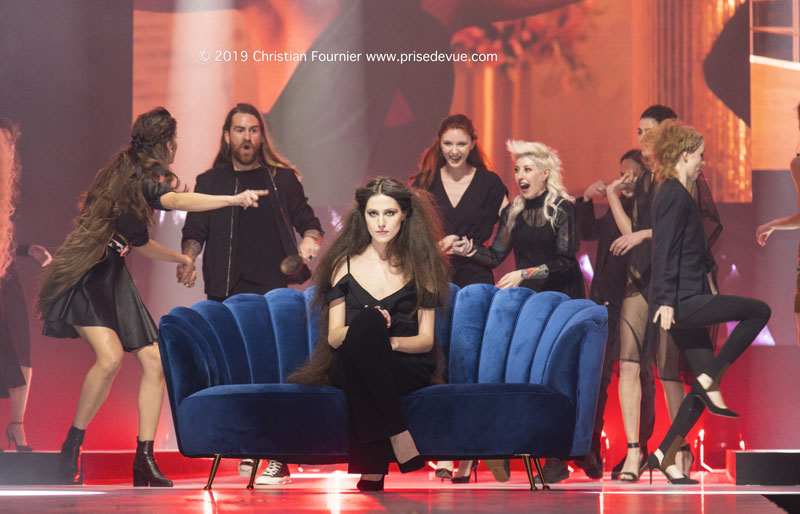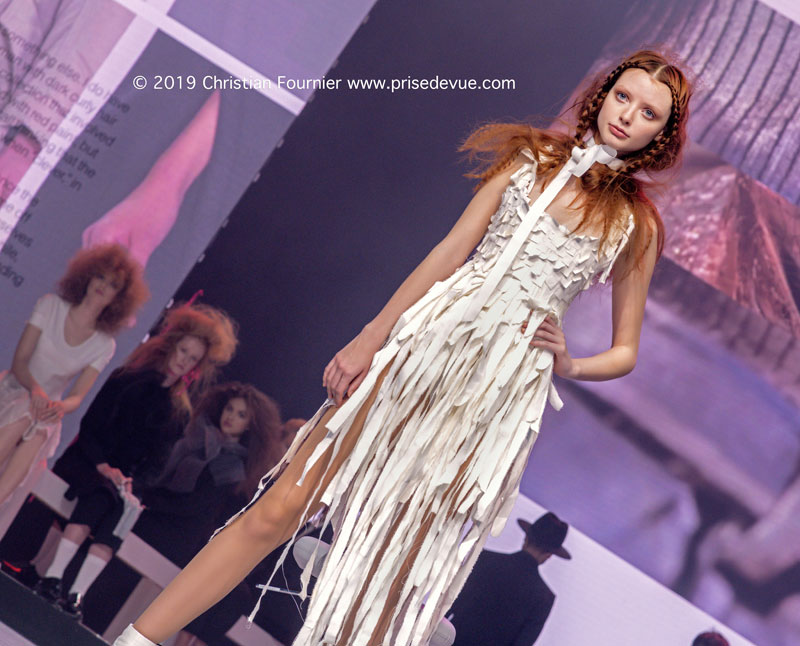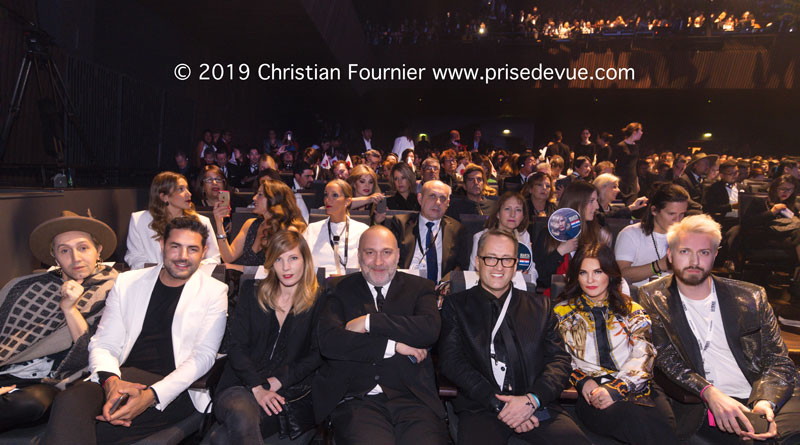 Les membres du jury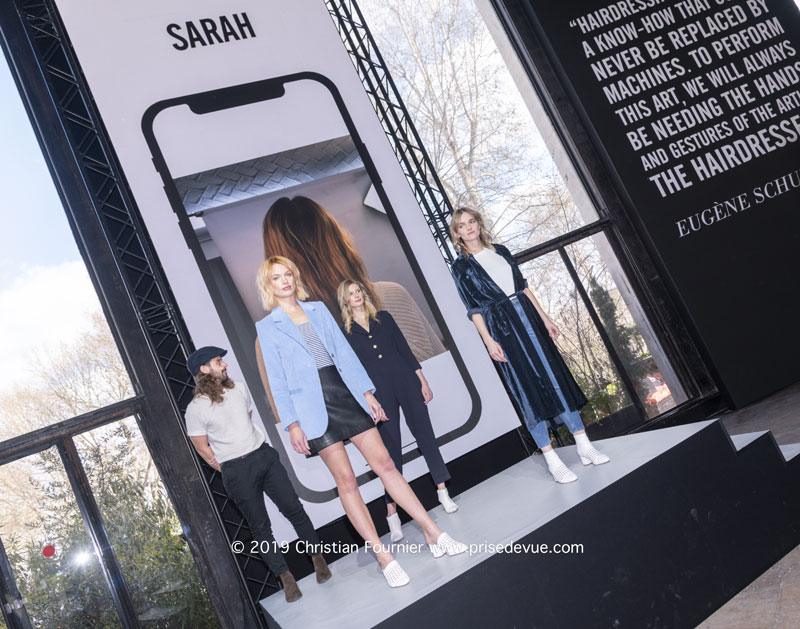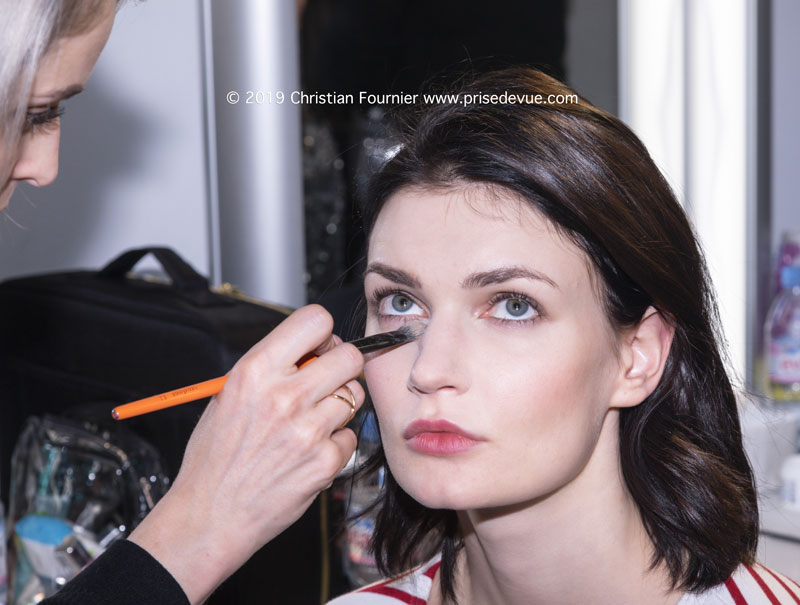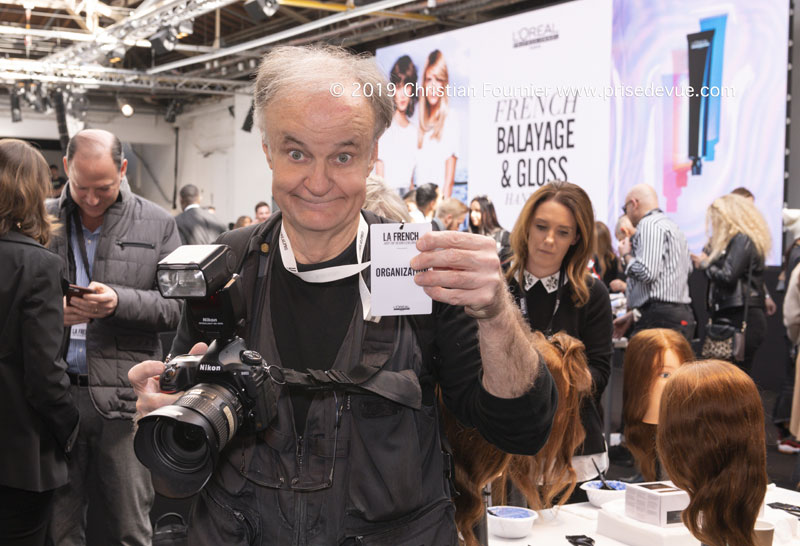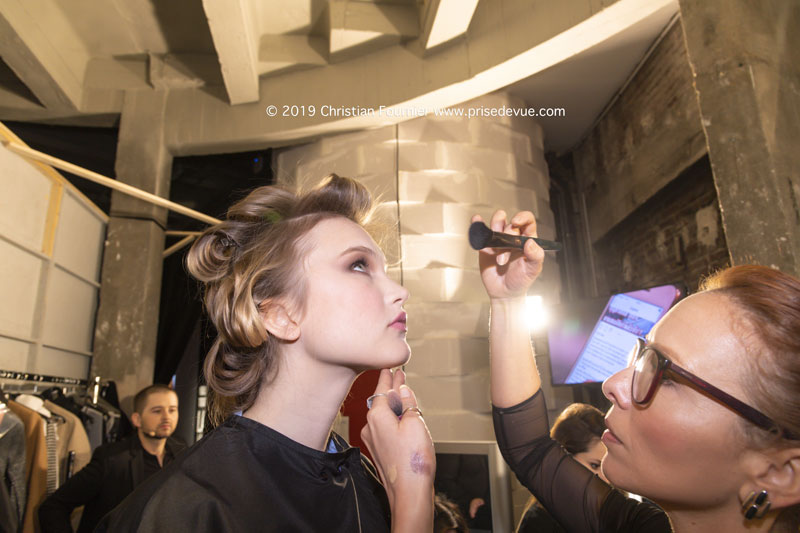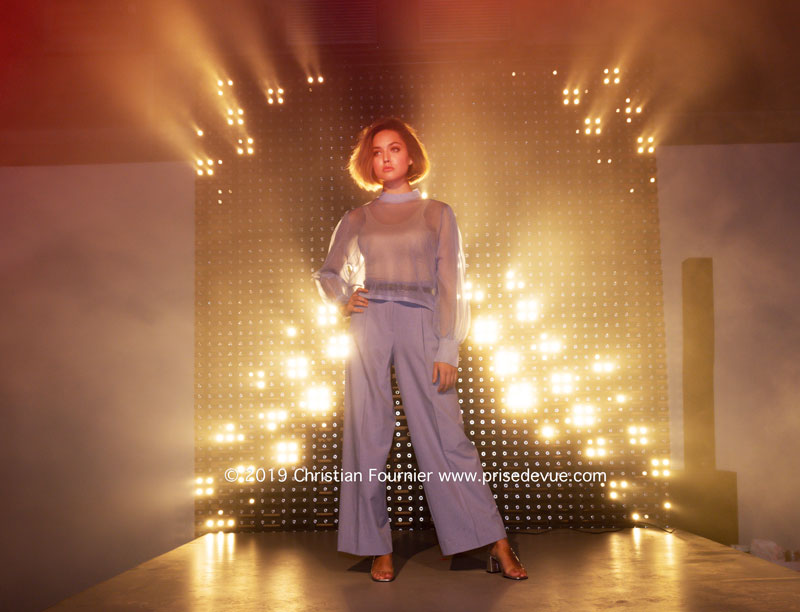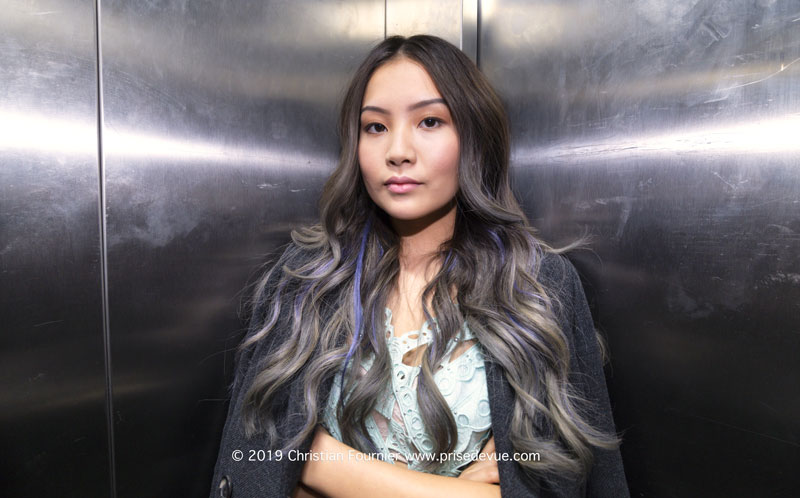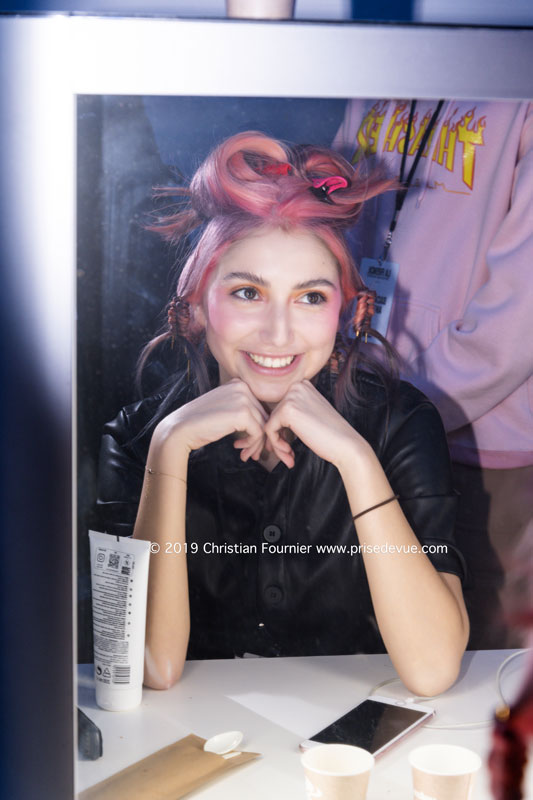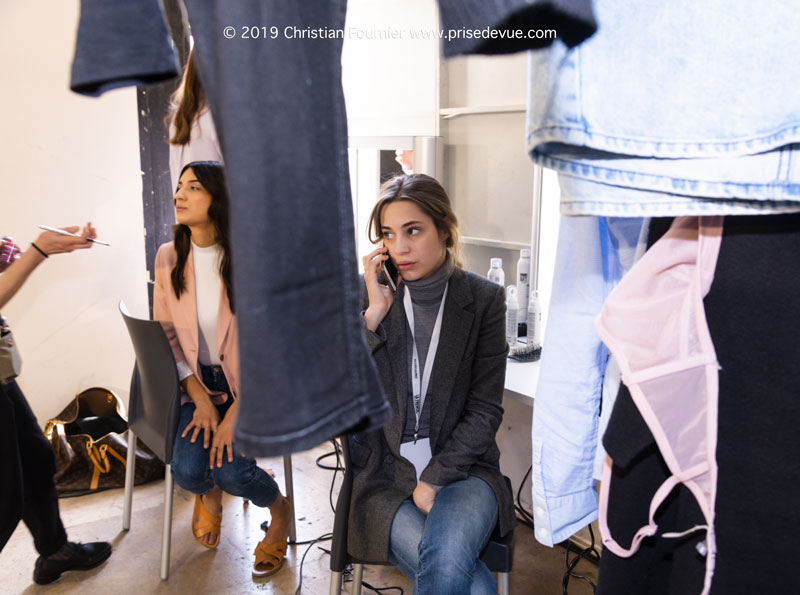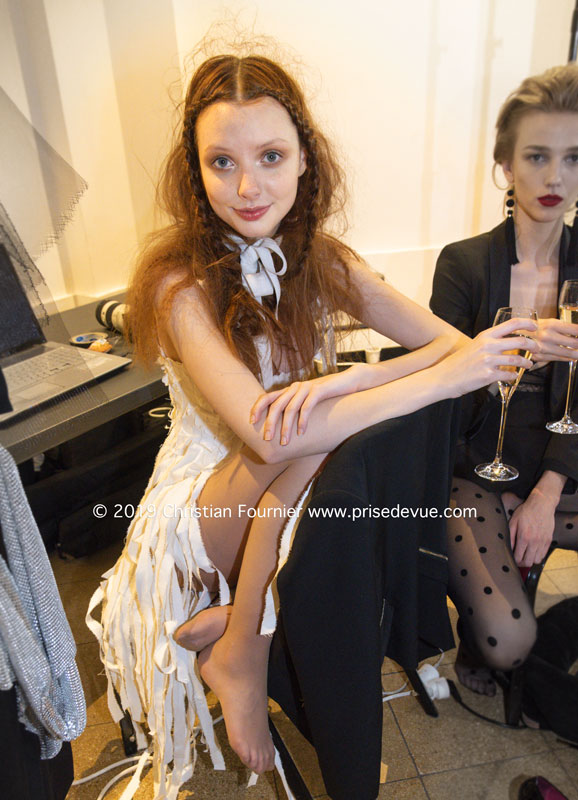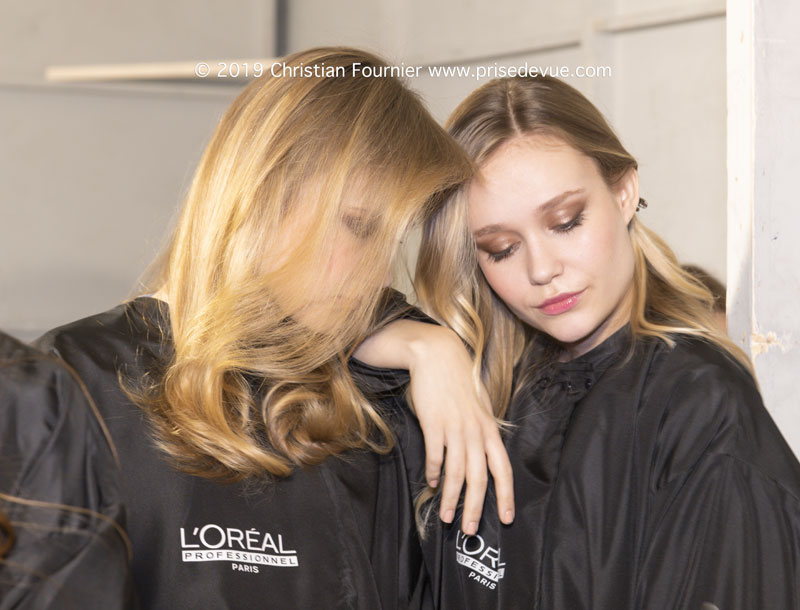 22-27 octobre 2016 : L'Oréal à Lisbonne, Portugal.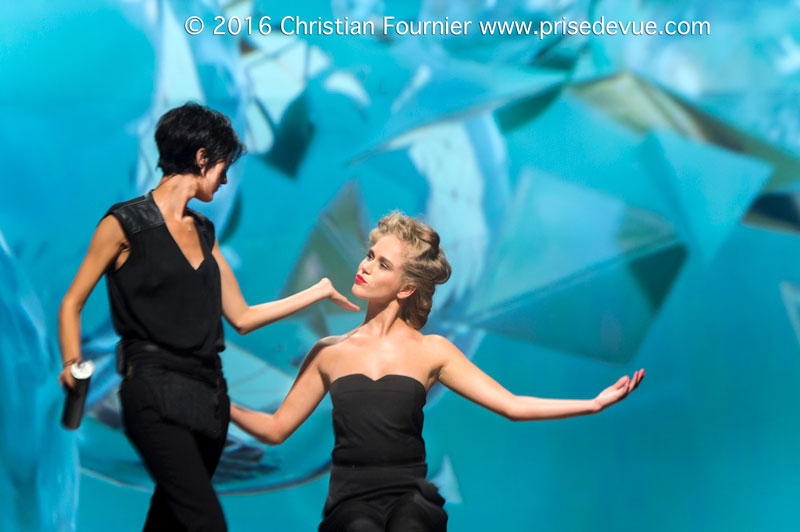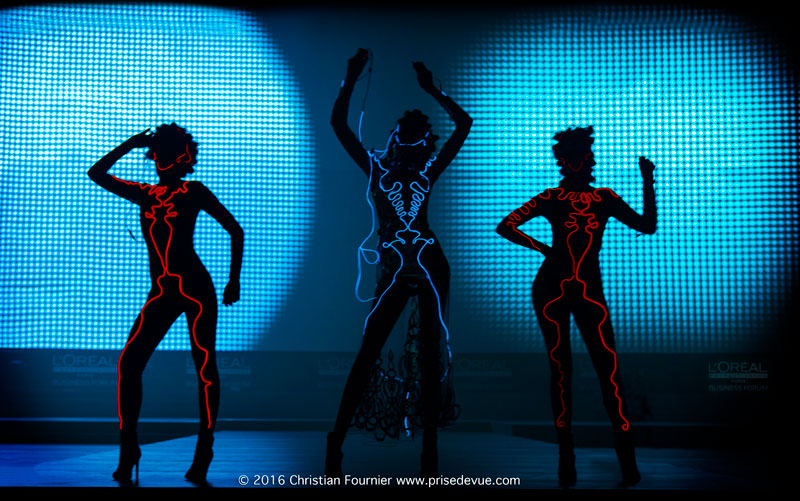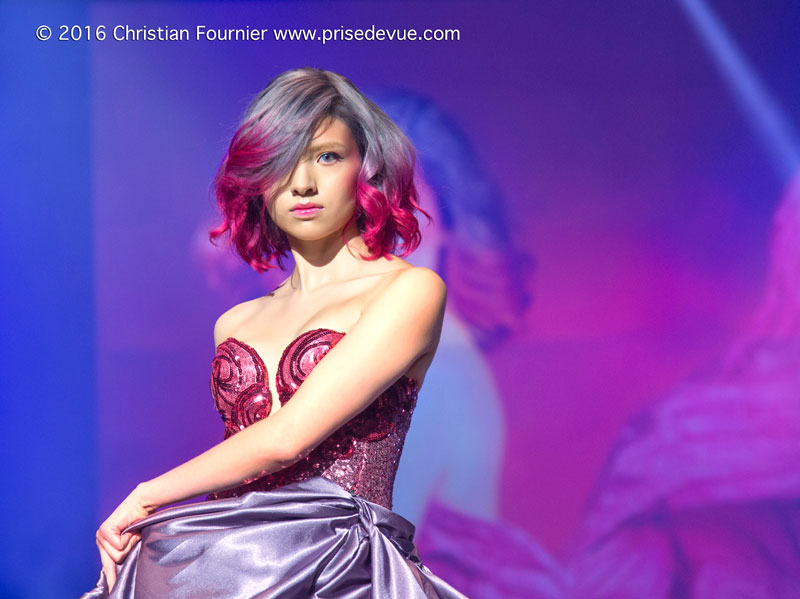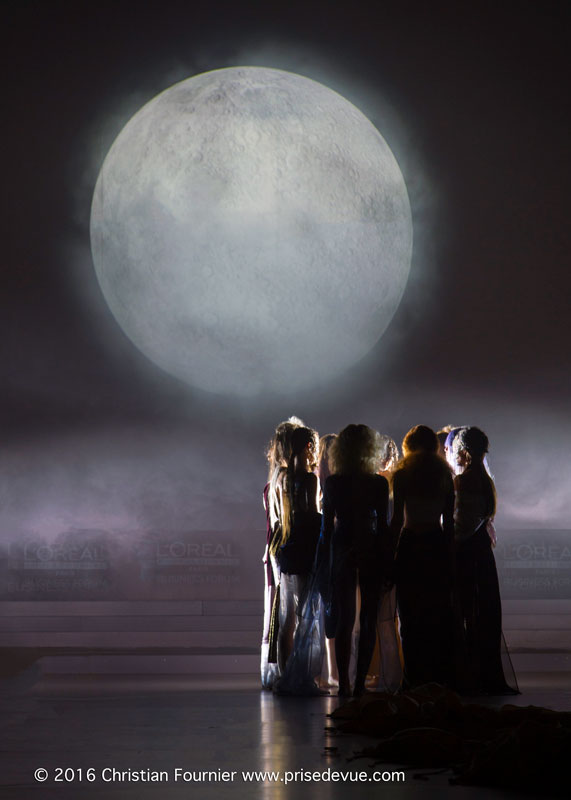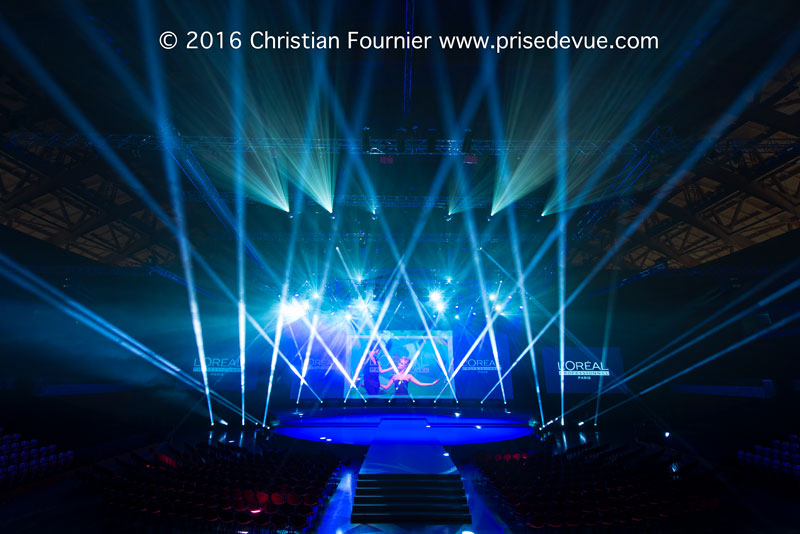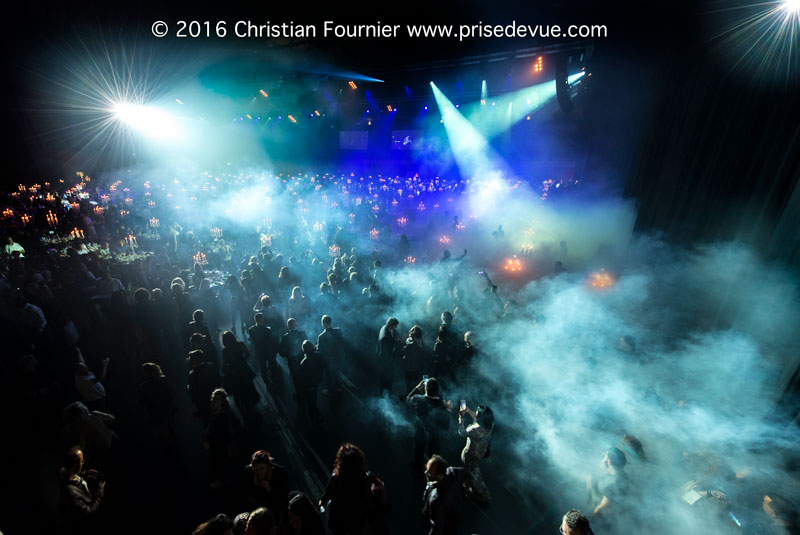 Du 13 au 16 septembre 2015 : L'Oréal LBF 2015 à Cannes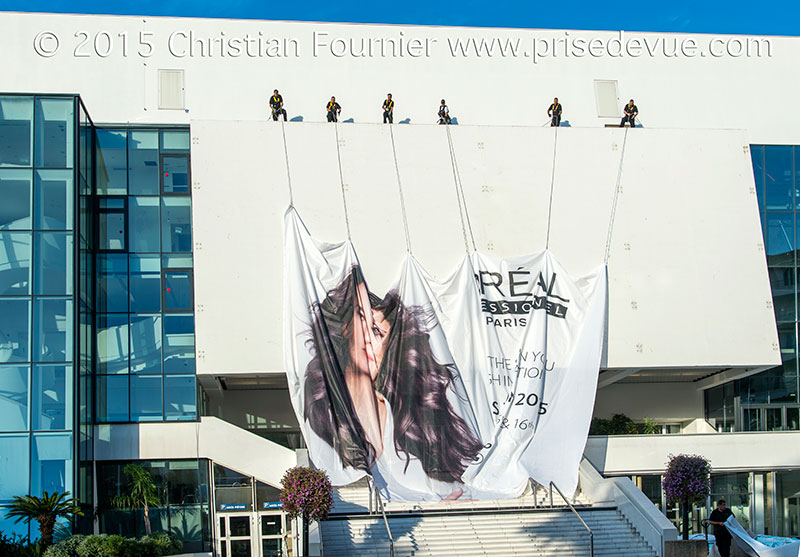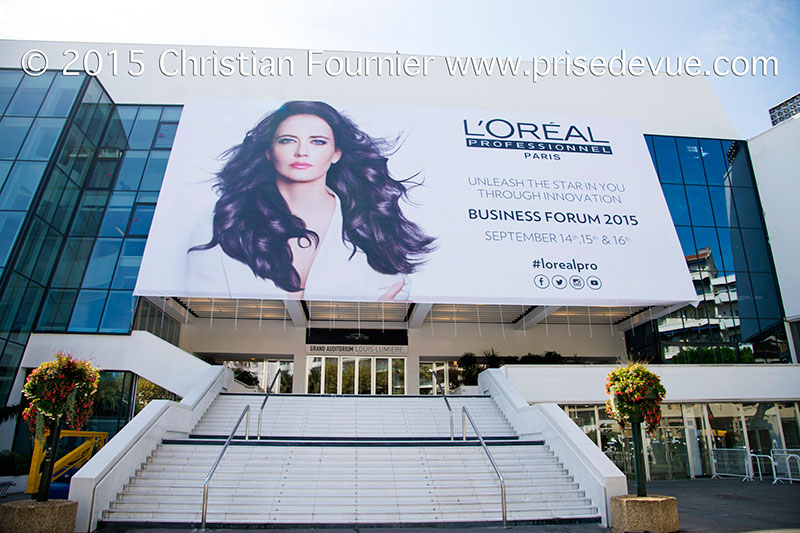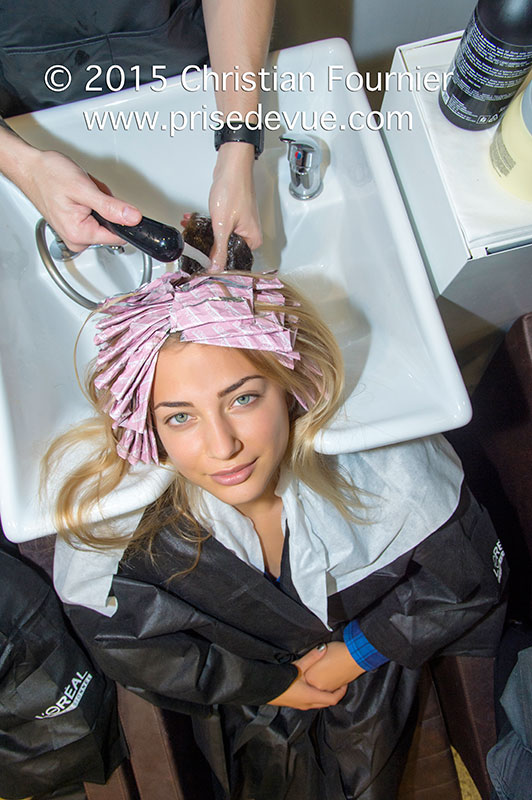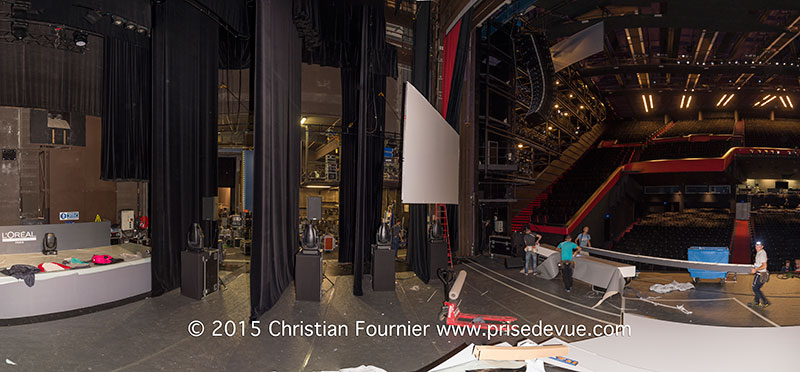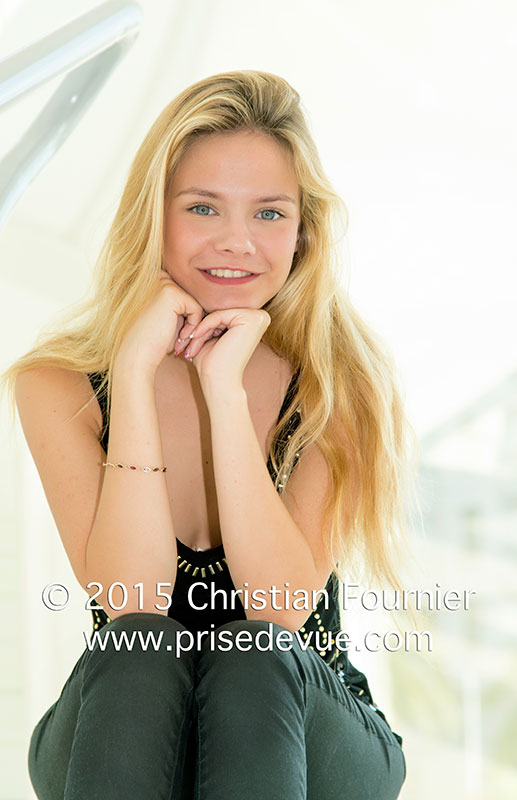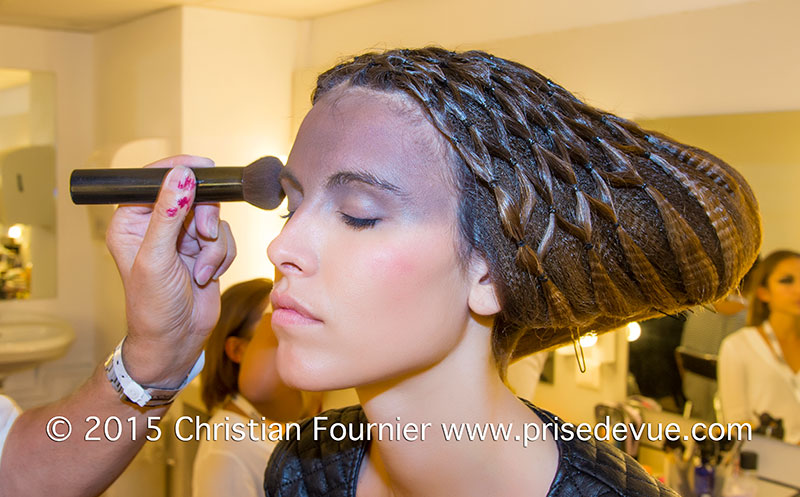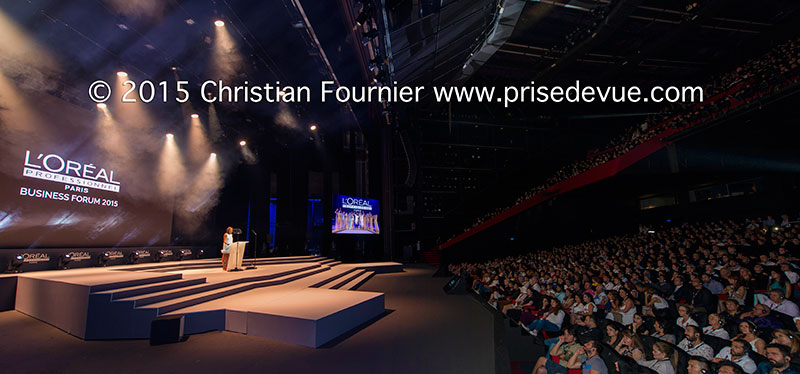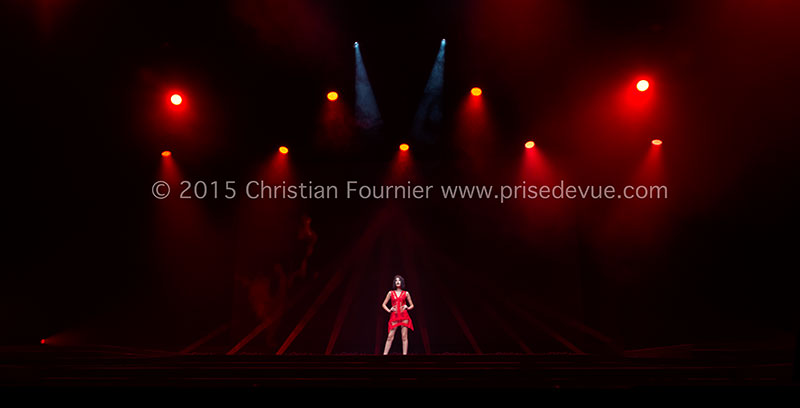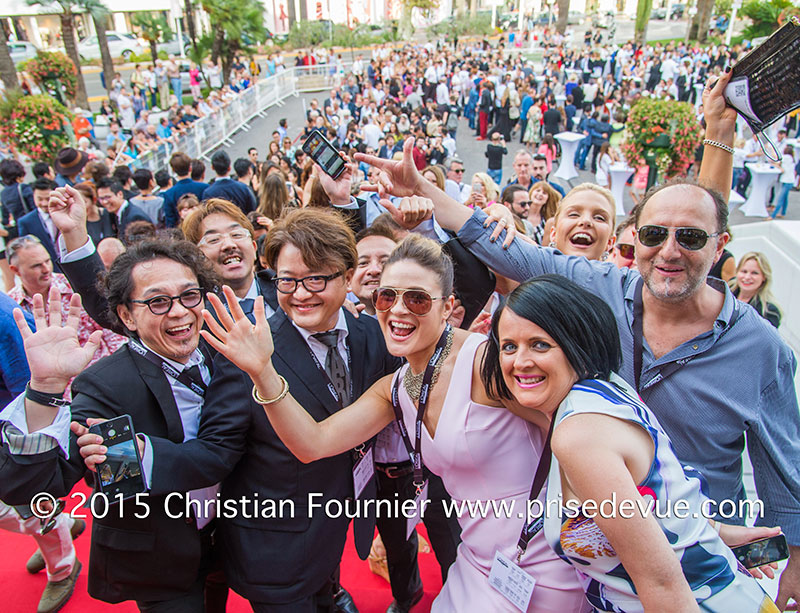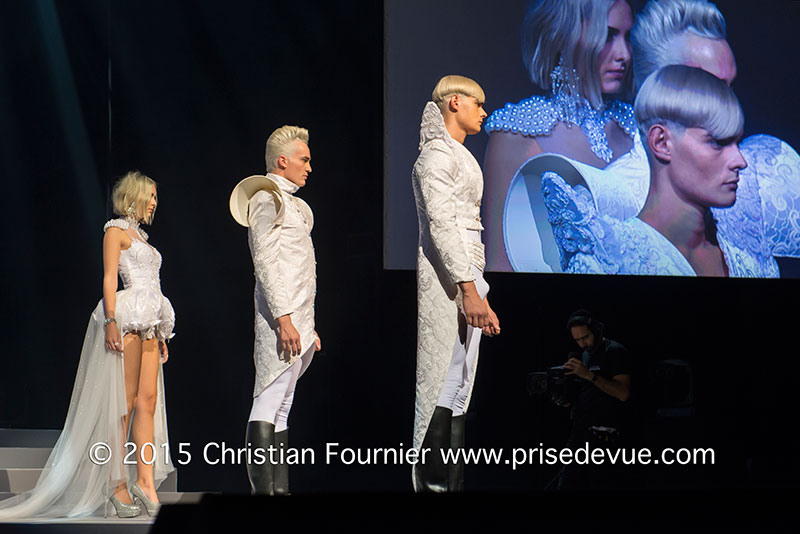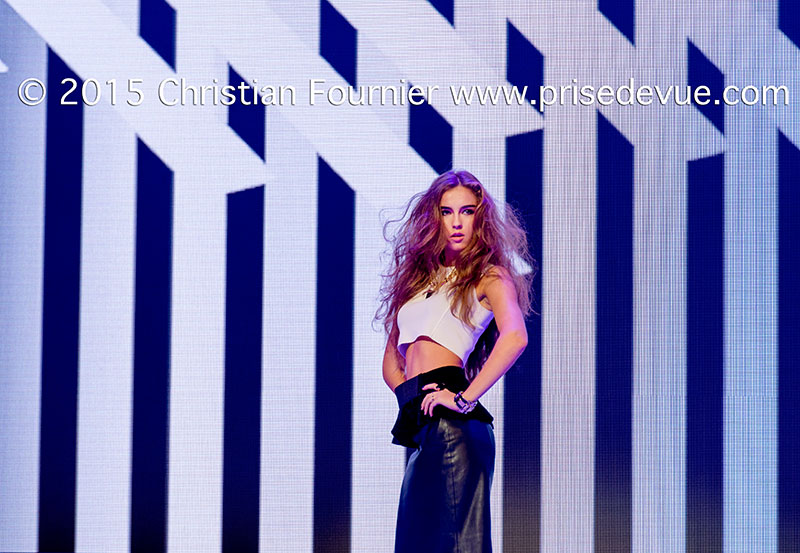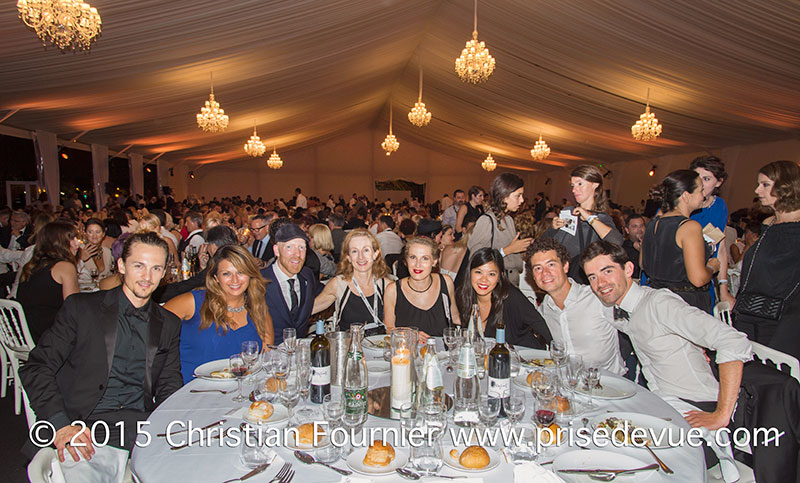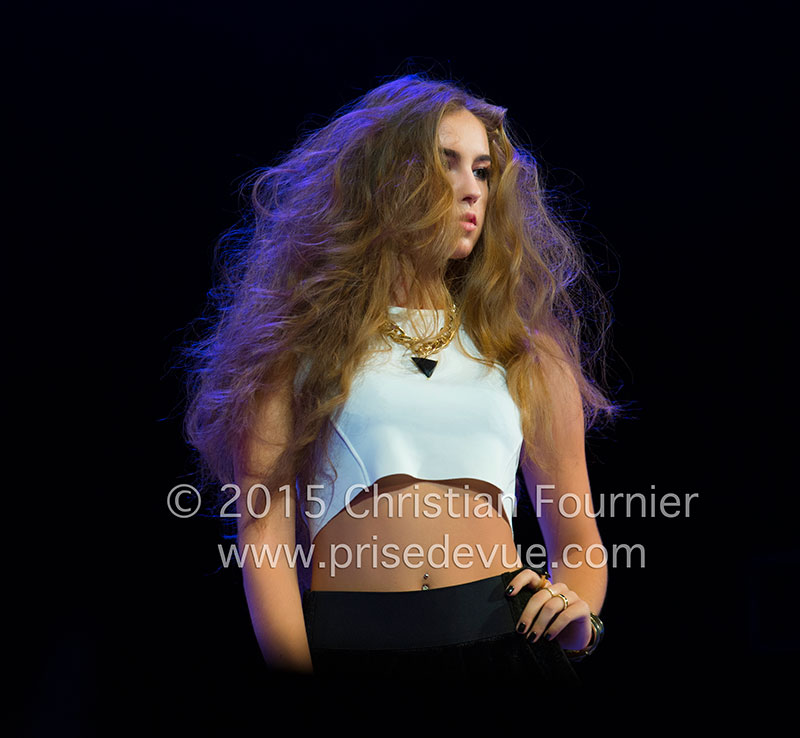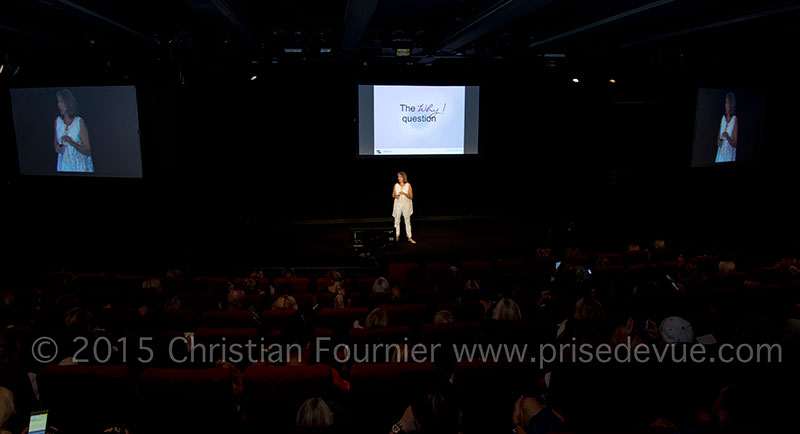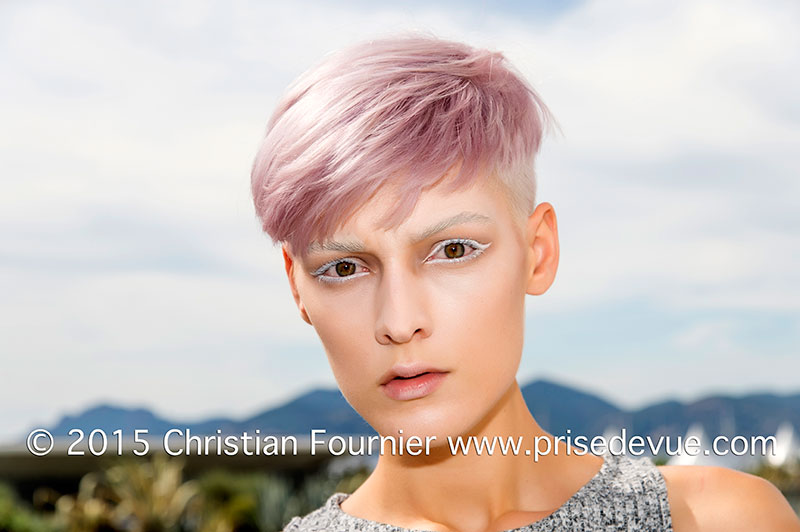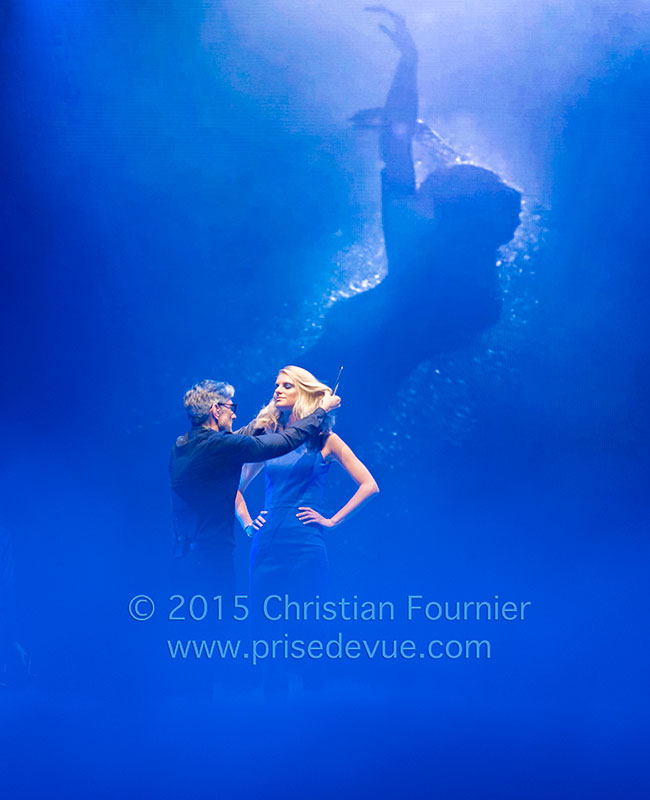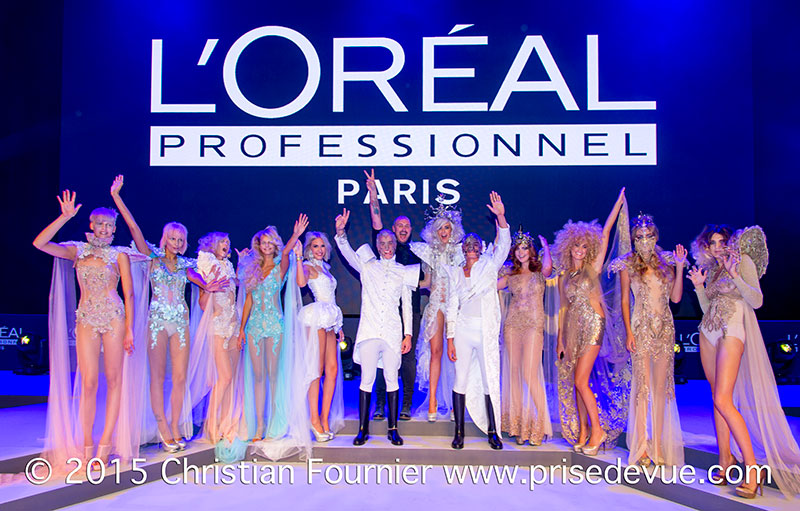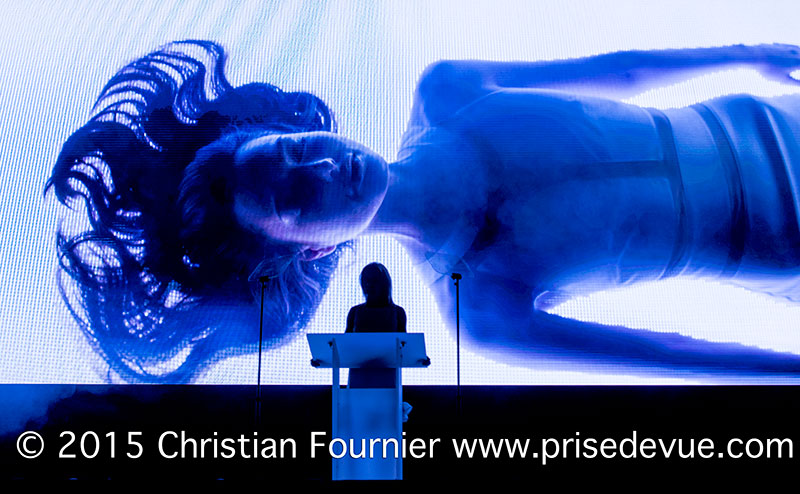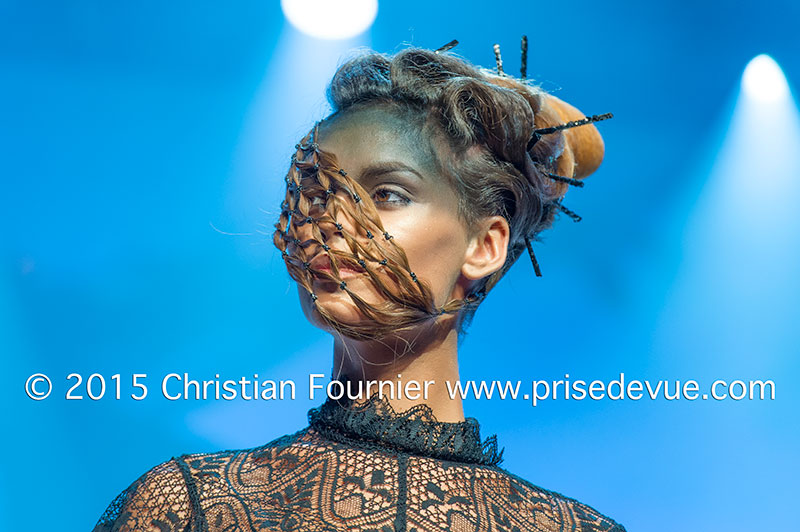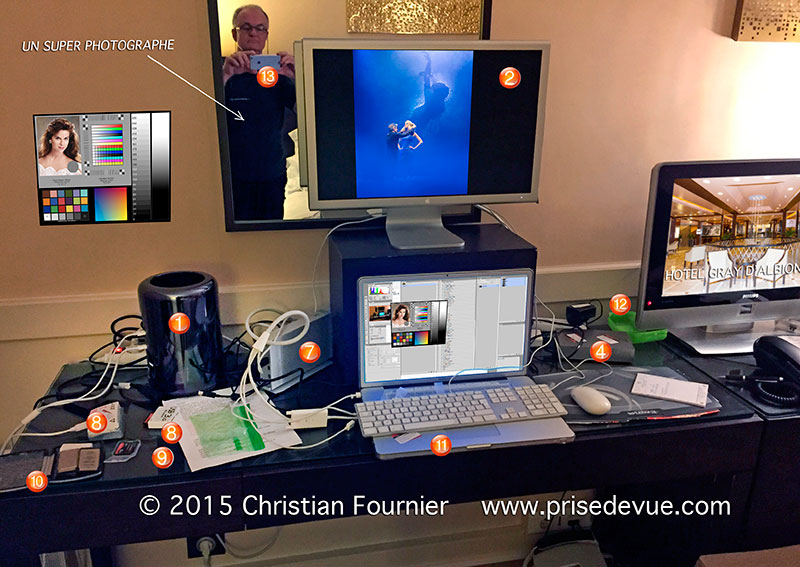 L'Oréal LBF Cannes sept 2015 Mon matériel informatique transporté à Cannes pour L'Oréal LBF 2015 :
1- MacPro 3,7 GHz Quad-Core Intel Xeon E5. Non, ce n'est pas un cendrier ou un vase ! Il a cassé lors du changement de chambre d'hôtel du premier jour. Heureusement, j'avais le plan B : voir ref 11.
2 - Ecran 23" Cinéma Display matte, spécial photo. La grosse boîte en dessous a été fournie gracieusement par l'Hôtel Gray d'Albion Cannes.
3- Secret professionnel (lecteur de cartes XQD pour mon Nikon D4).
4 - Disque dur externe Seagate Barracuda 4 Tera.
5 - Secret professionnel (5 tubes d'aspirine).
6 - Secret professionnel (Mon badge d'entrée au Palais des Festival).
7 - Disque dur externe Thunderbolt 2 Lacie 3 Tera.
8 - Lecteur de cartes Compact Flash et SD en USB 3.
9 - 4 Clefs USB 20G données au client L'Oréal tous les matins.
10 - Lecteur Xpress CF et SD uniquement pour le MacBookPro.
11 - MacBook Pro 2x3Ghzquadcore Intel Xeon/32G_RAM/2xDVD-R/CDRW/airport/2xATI Radeon HD 2600 pour la sécurité, avec écran matte spécial photo.
12 - Boîte Tupperware verte pour protéger les cartes exposées (le vert est indispensable).
13 - Le tout photographié avec un iPhone 6 !

My computer gear carried to Cannes for L'Oréal LBF 2015:
1- MacPro 3,7 GHz Quad-Core Intel Xeon E5. No, it is not an ashtray or a vase ! It broke down during the first change hotel room of the first night. Lucky, I had a plan B : see ref 11.
2 - Sreen 23" Cinema Display matt, special photo. The large black box underneath was lent graciously by Hotel Gray d'Albion Cannes. 3- Professional Secret (XQD card reader for my Nikon D4).
4 - External hard disc Seagate Barracuda 4 Tera.
5 - Professional Secret (5 aspirin boxes).
6 - Professional Secret (My badge to enter the Palais des Festival).
7 - External hard disc Thunderbolt 2 Lacie 3 Tera.
8 - Compact Flash and SD en USB 3 card reader.
9 - 4 USB memory sticks 20G given to my L'Oréal client every morning.
10 - Xpress CF and SD card reader specially for my MacBookPro.
11 - MacBook Pro 2x3Ghzquadcore Intel Xeon/32G_RAM/2xDVD-R/CDRW/airport/2xATI Radeon HD 2600 for safety, with special mat screen for photography.
12 - Green Tupperware box to protect exposed cards (green is vital).
13 - All photographed with iPhone 6 !
Évidemment, j'ai apporté plus de matos :
Of course I brought in some more equipment: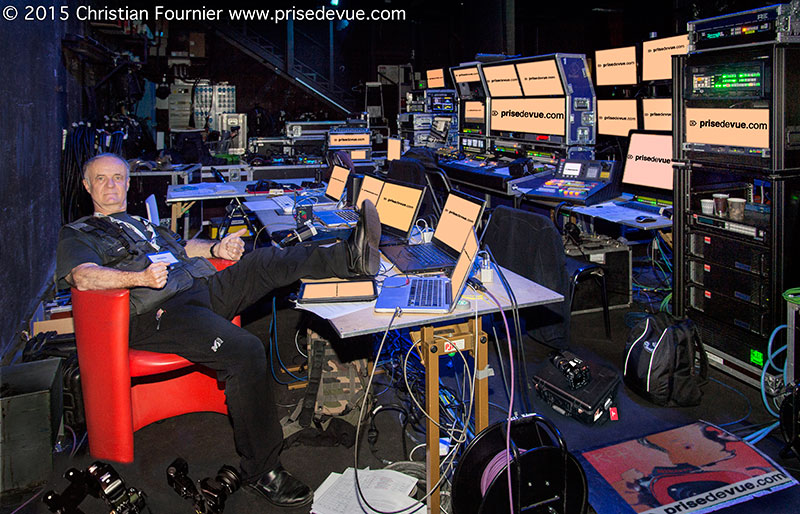 En Vrac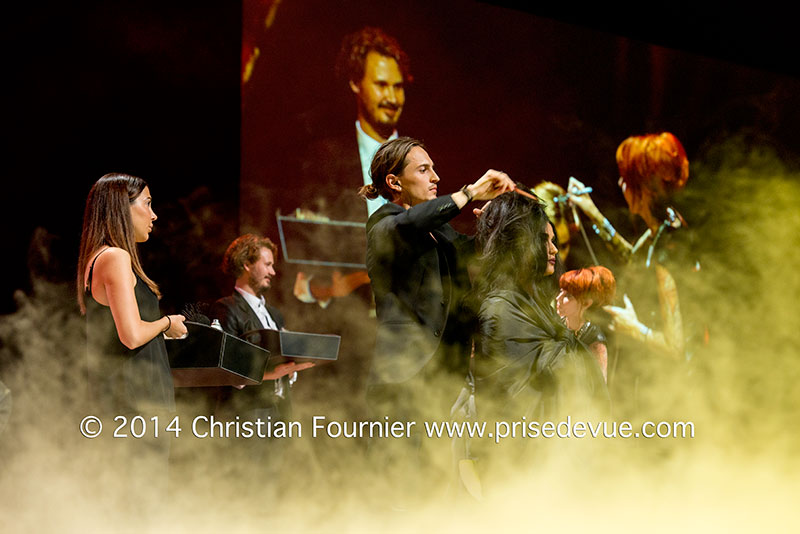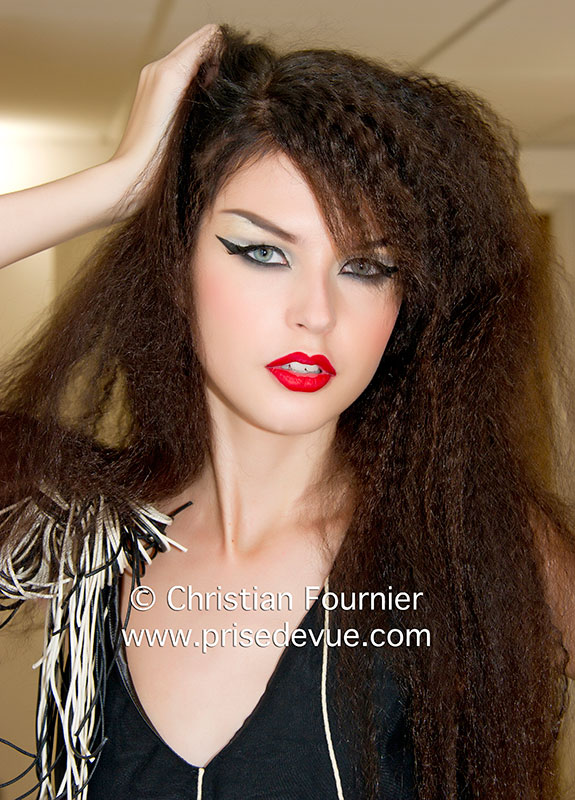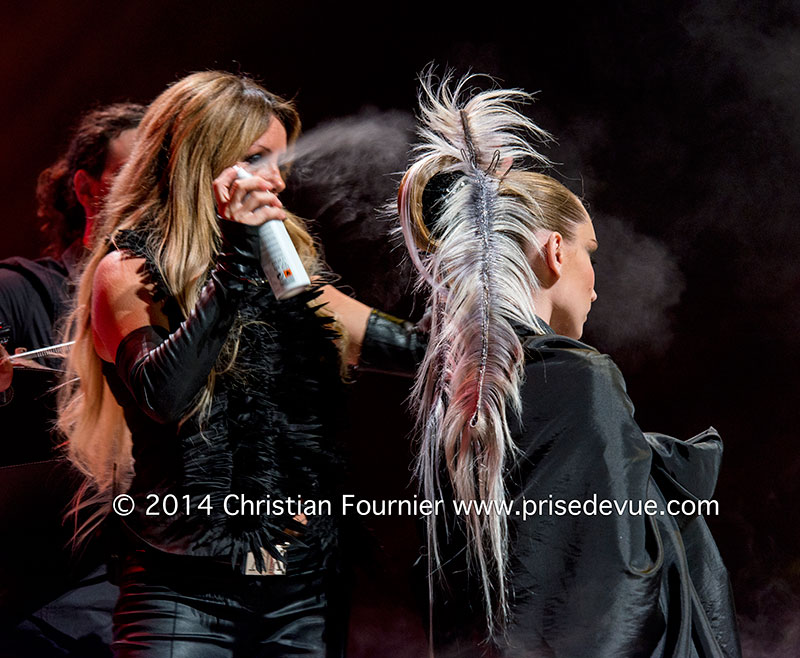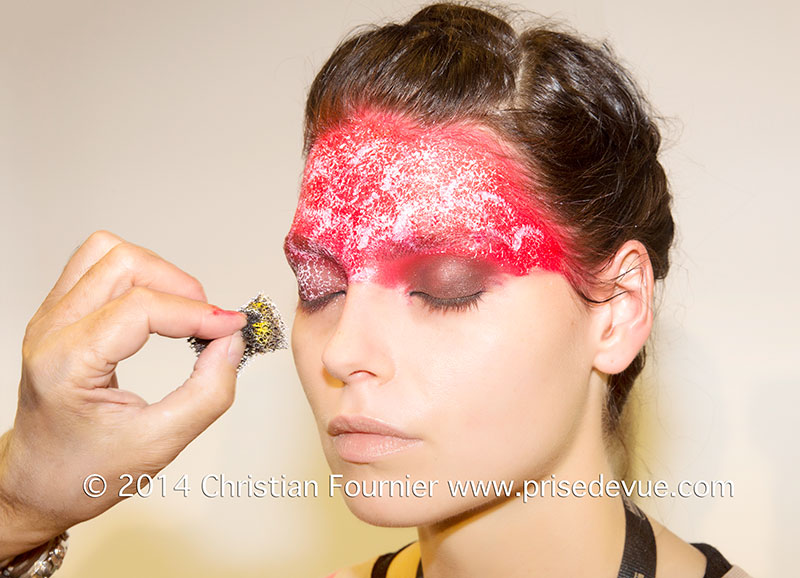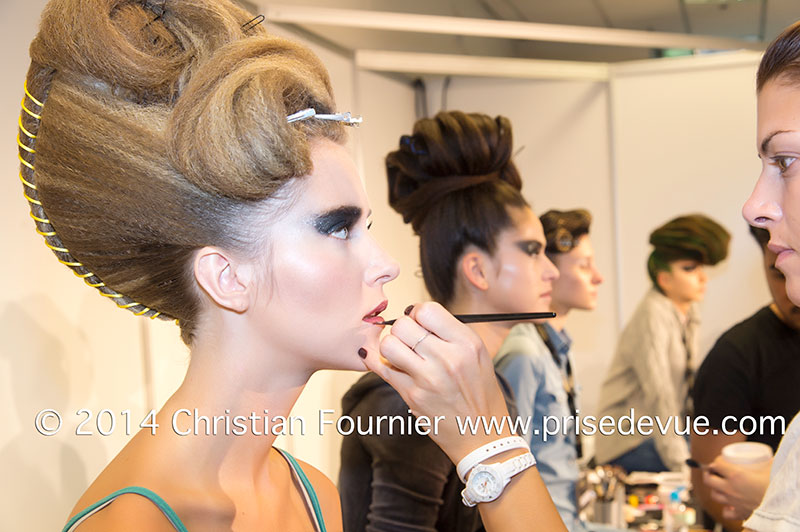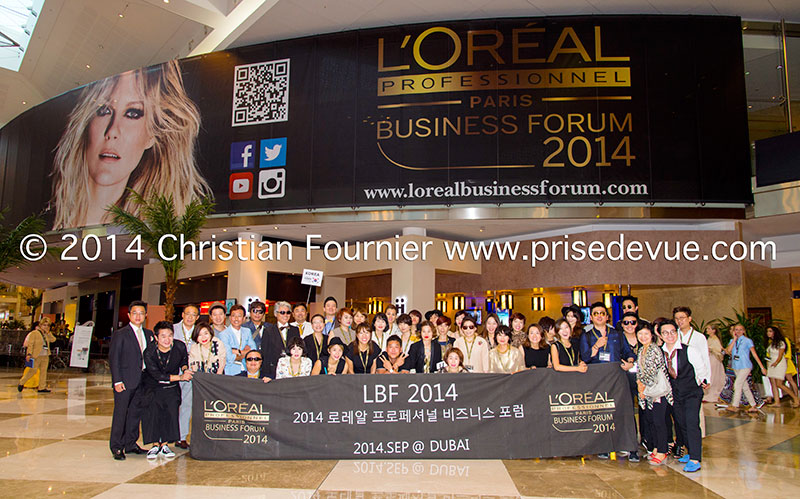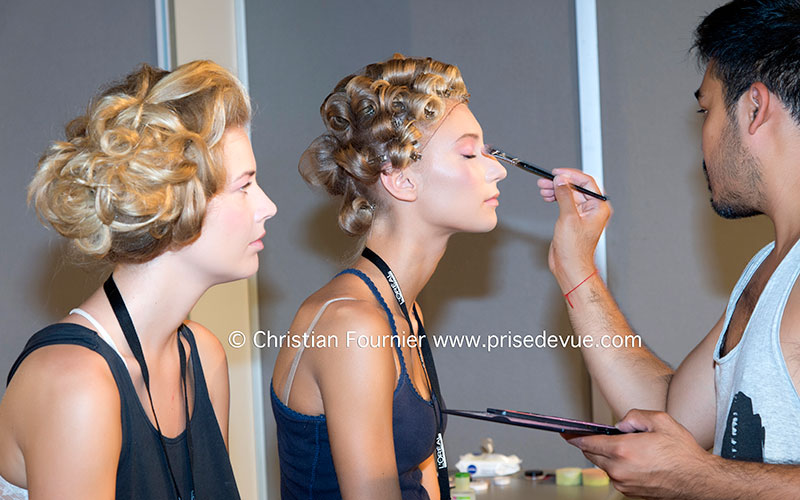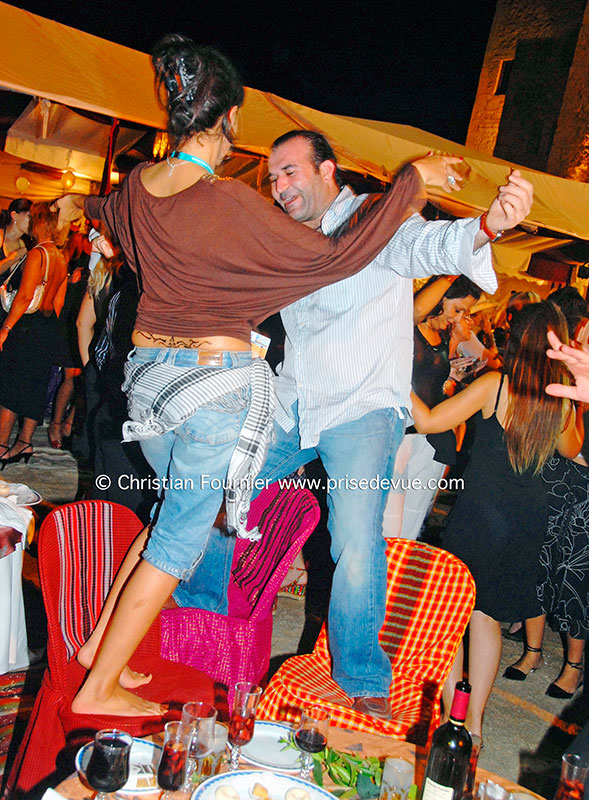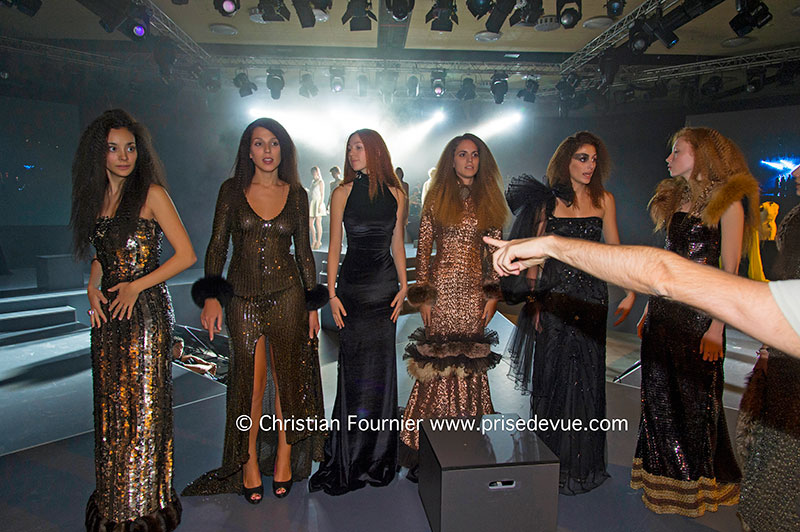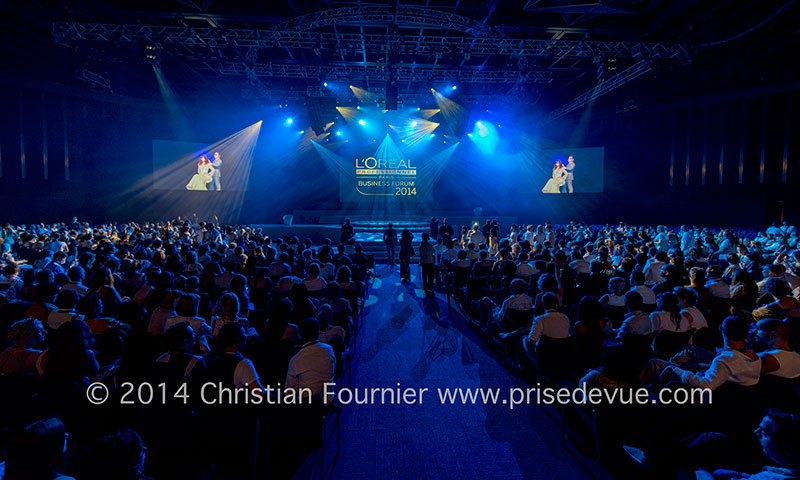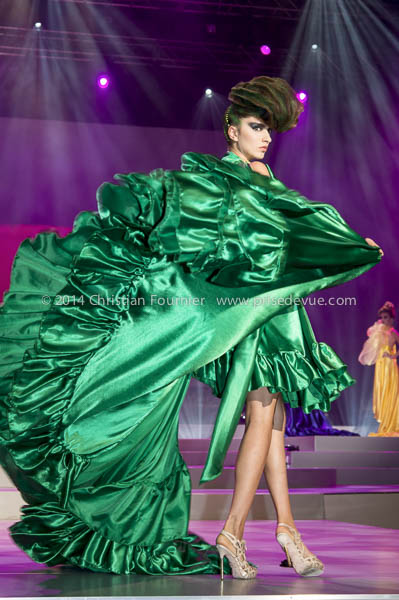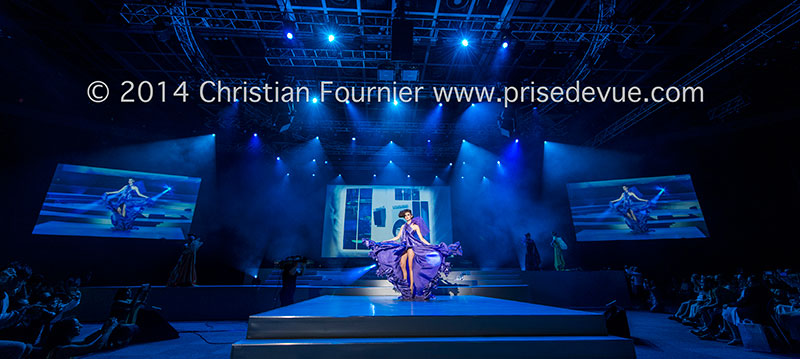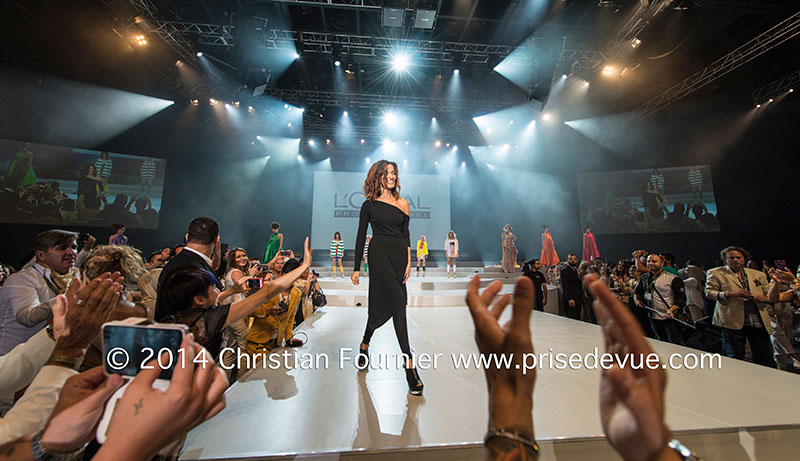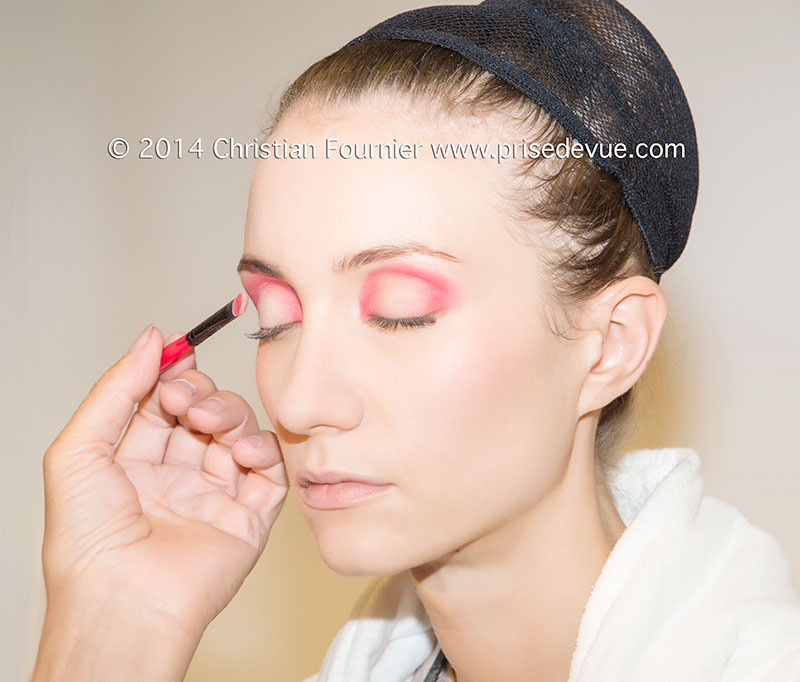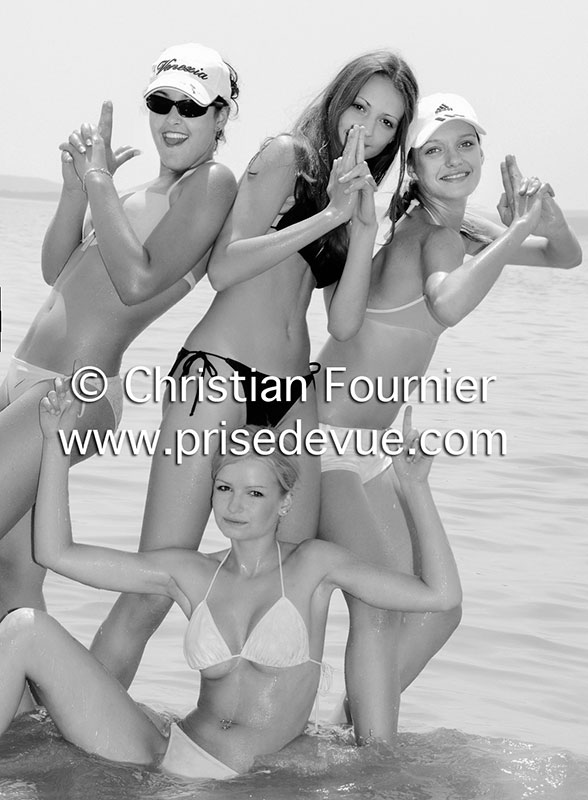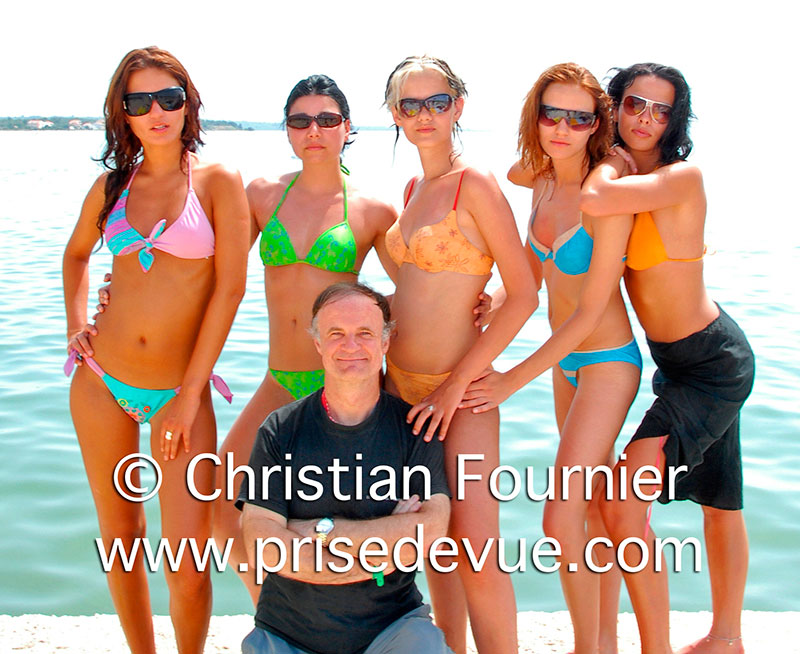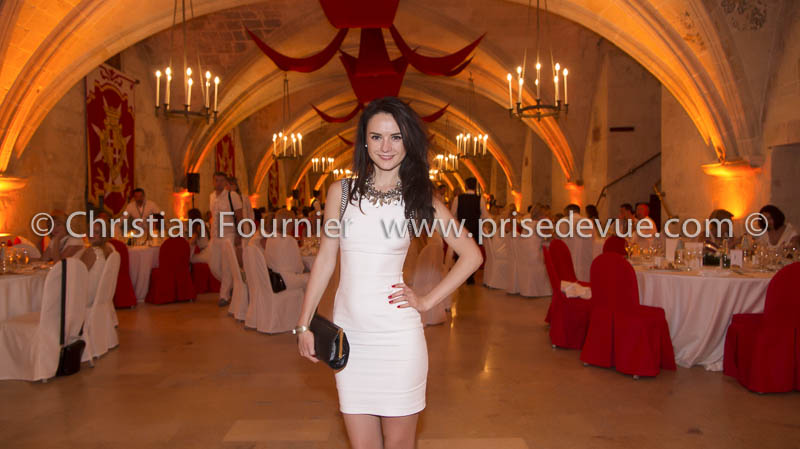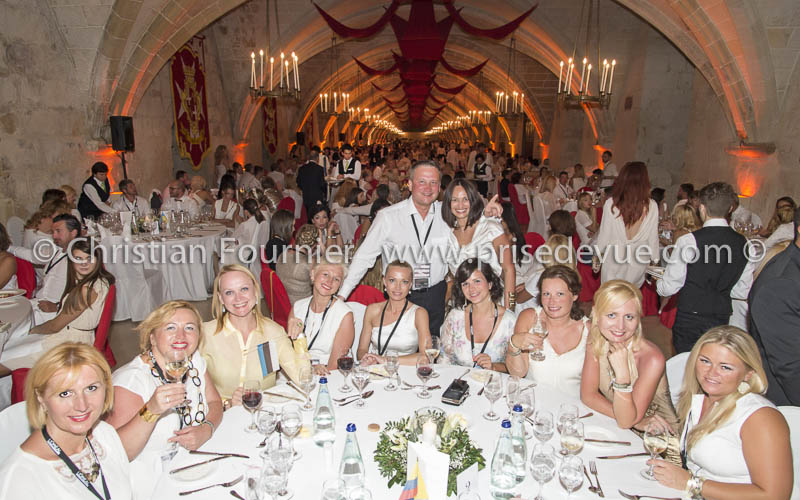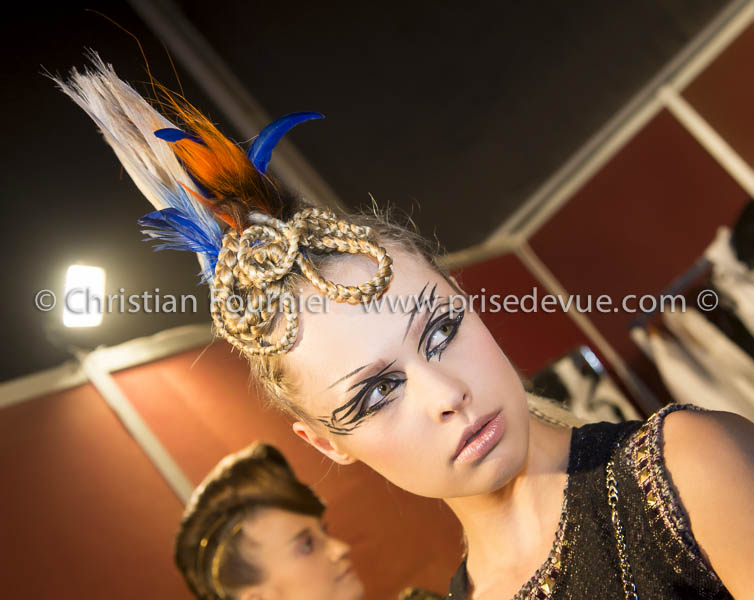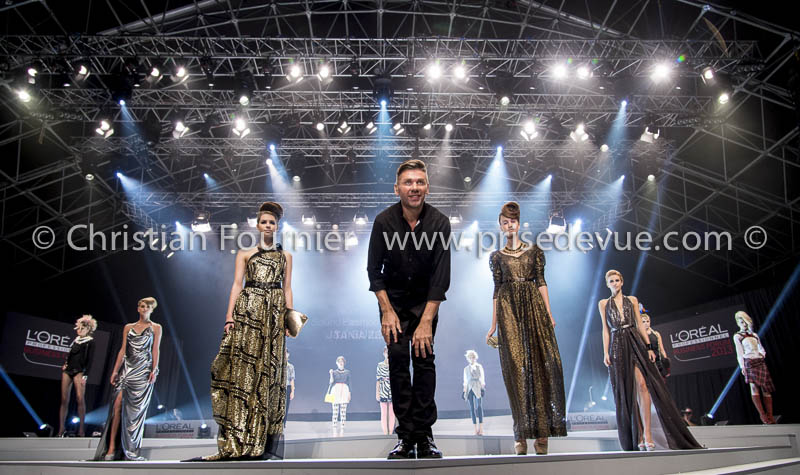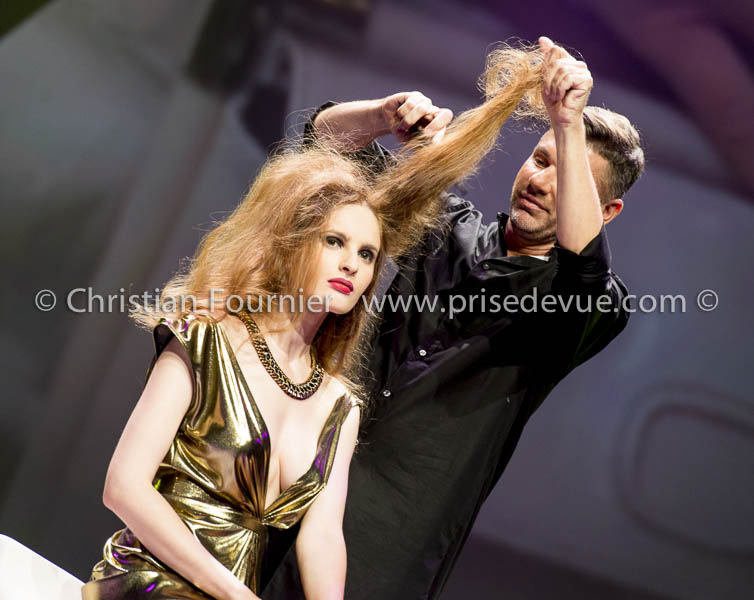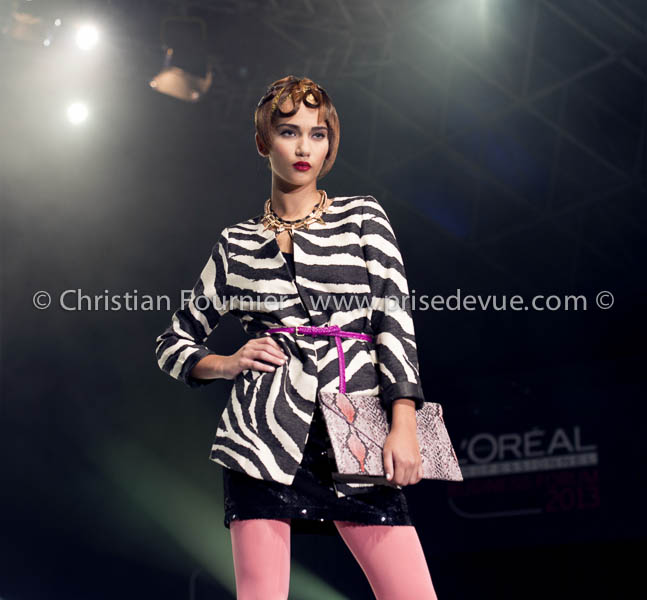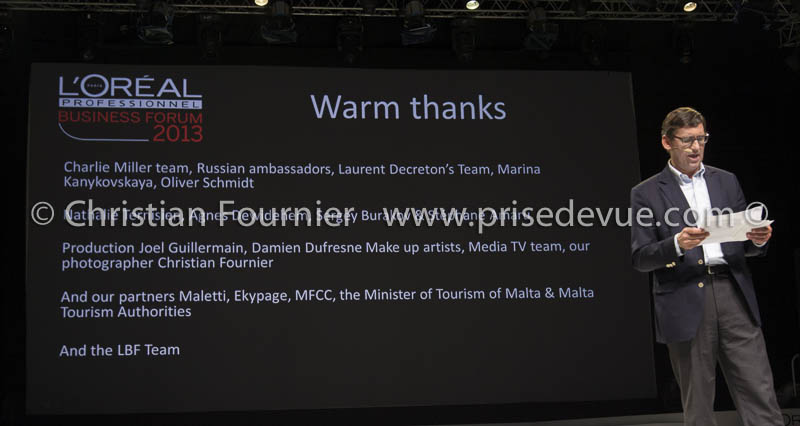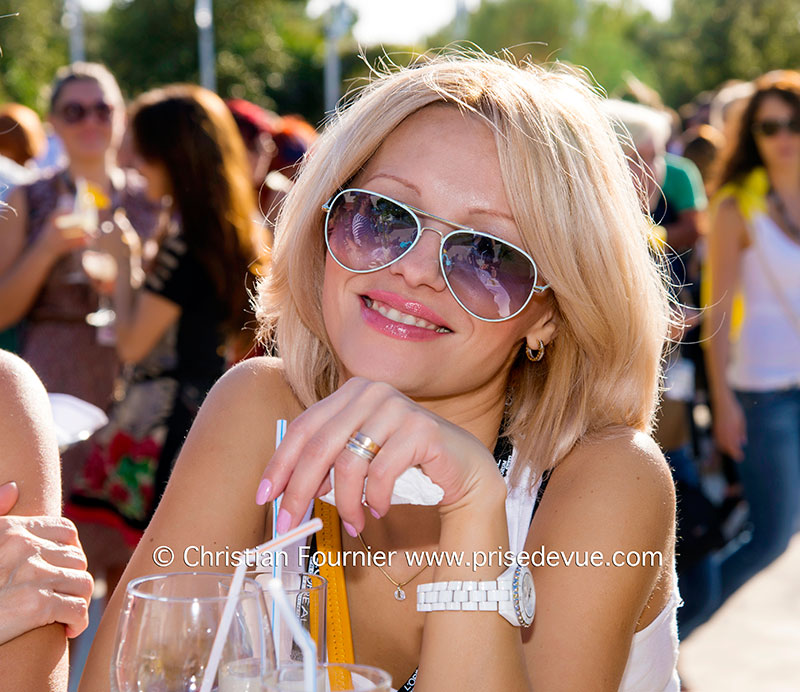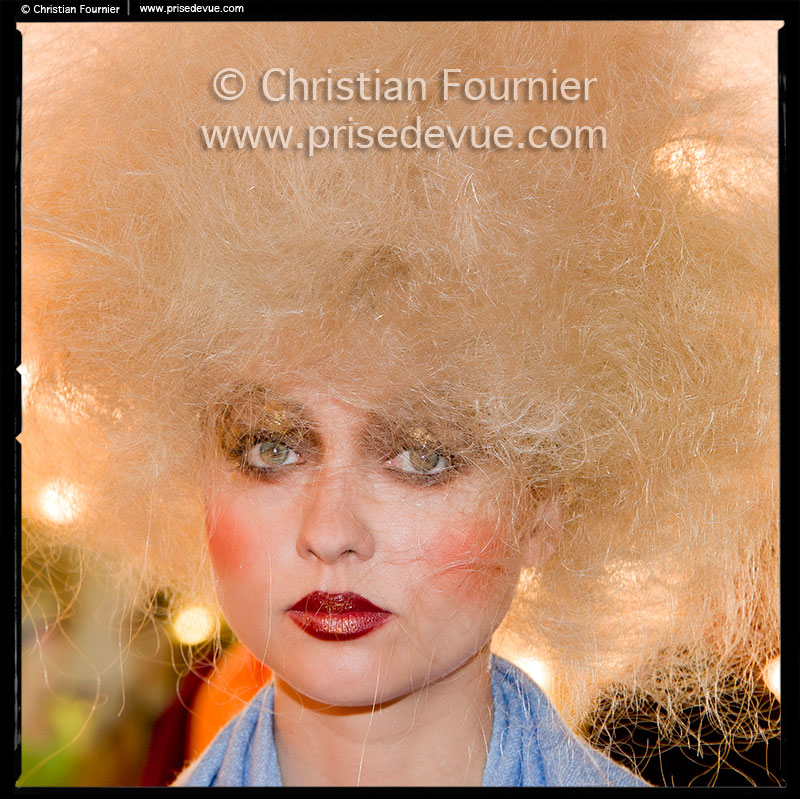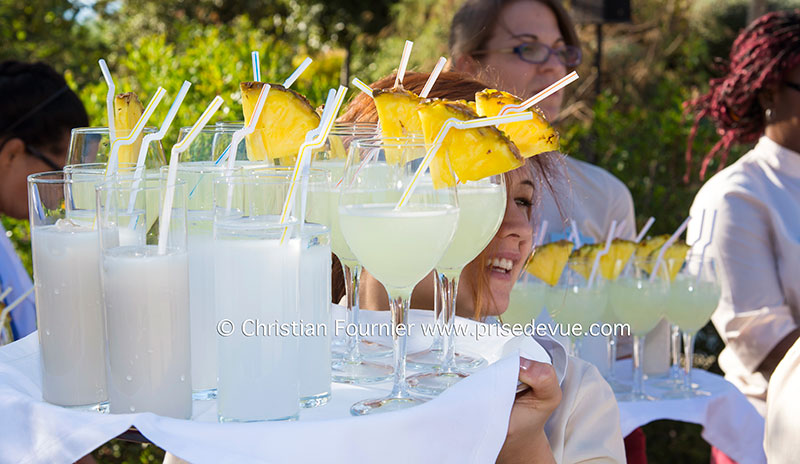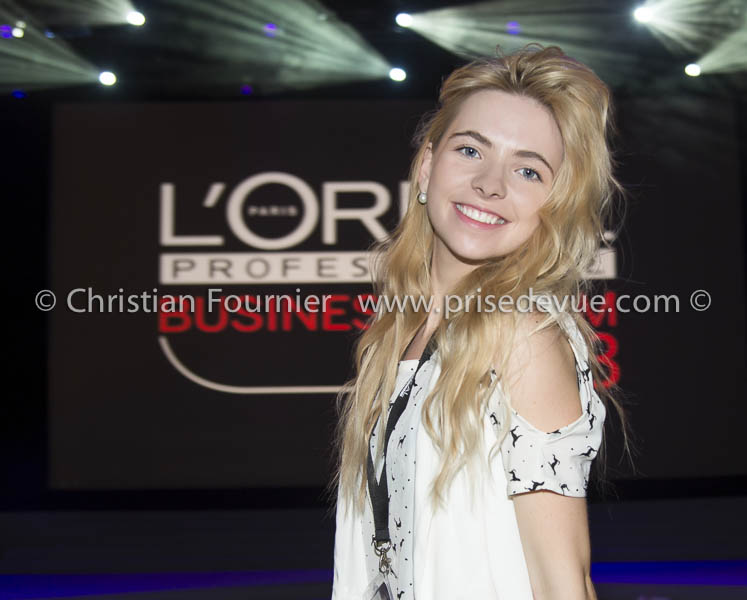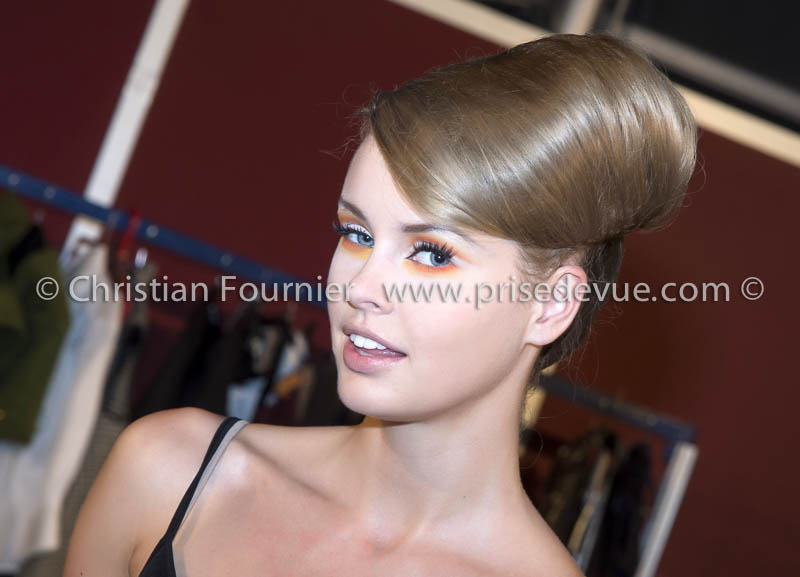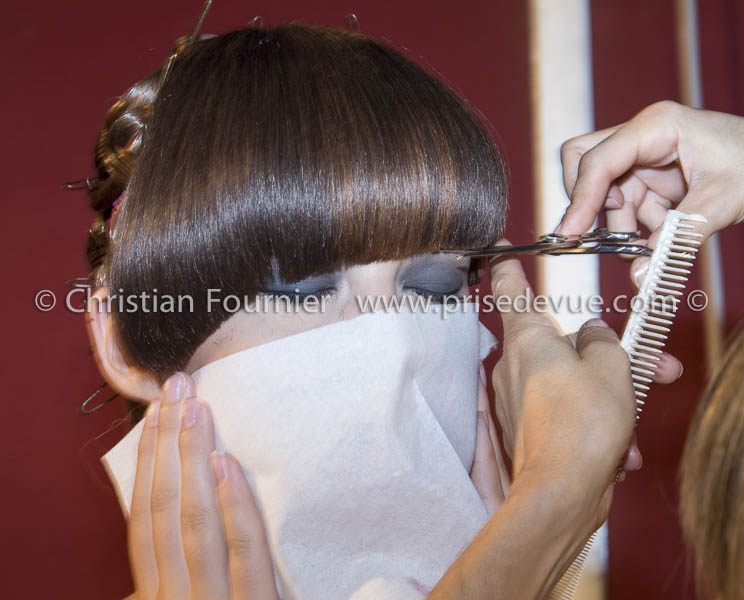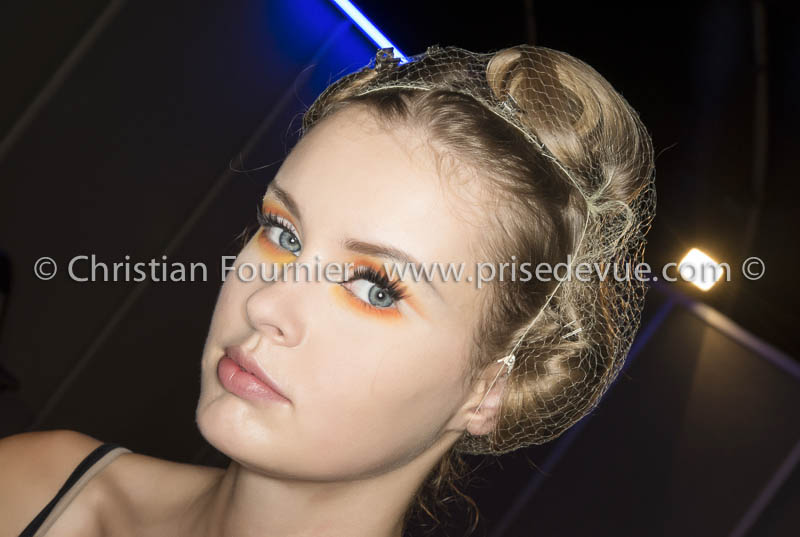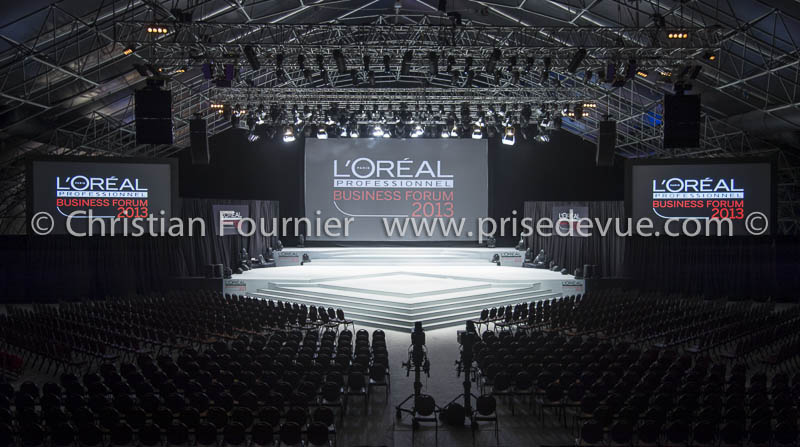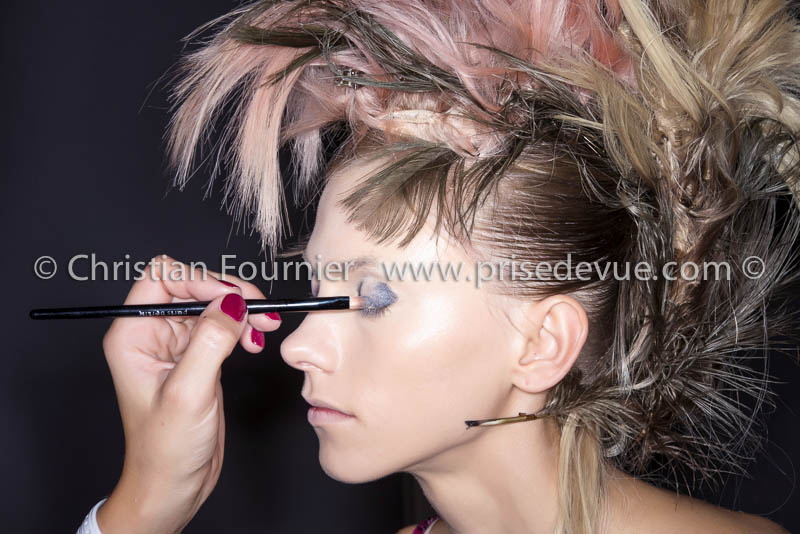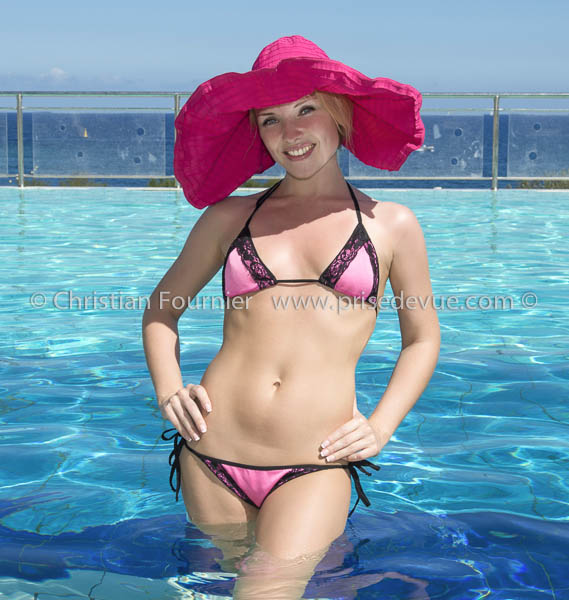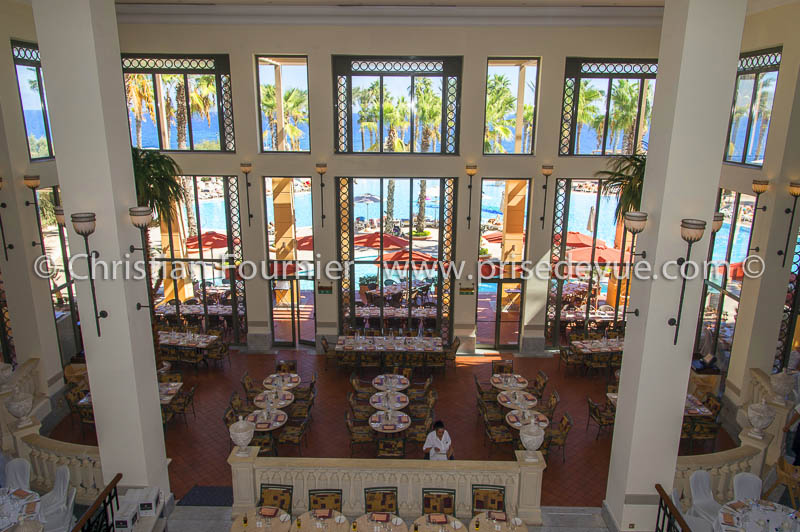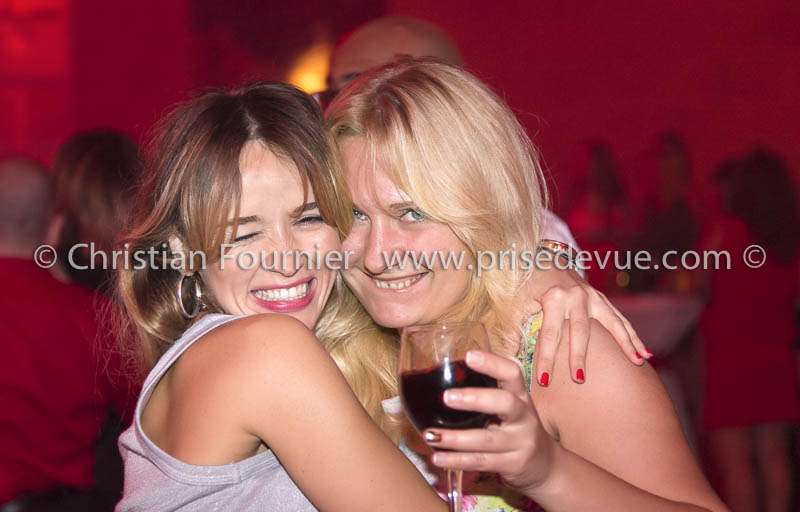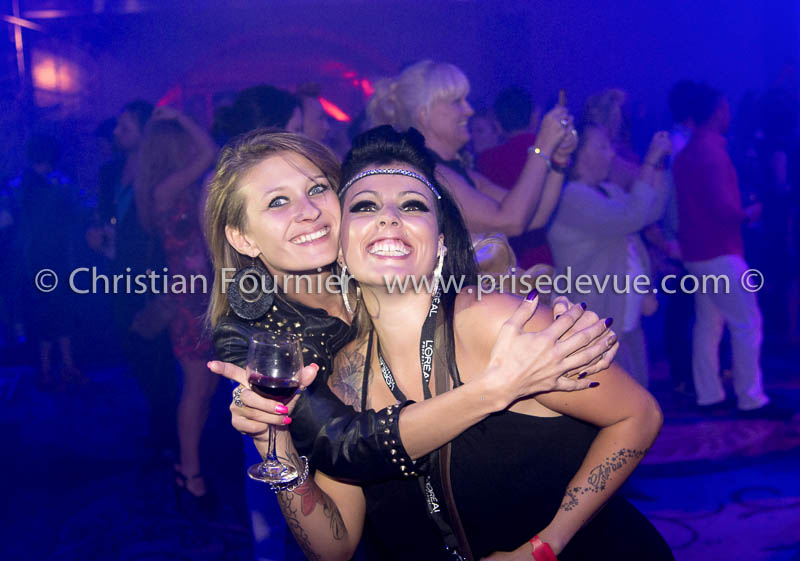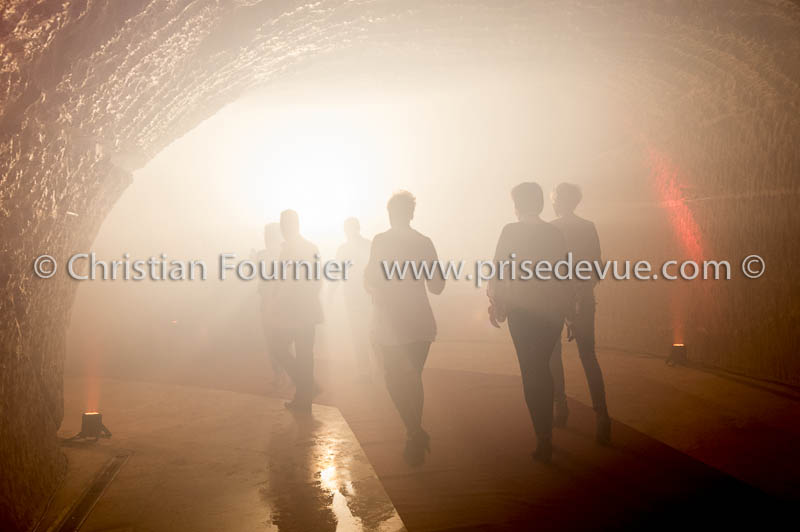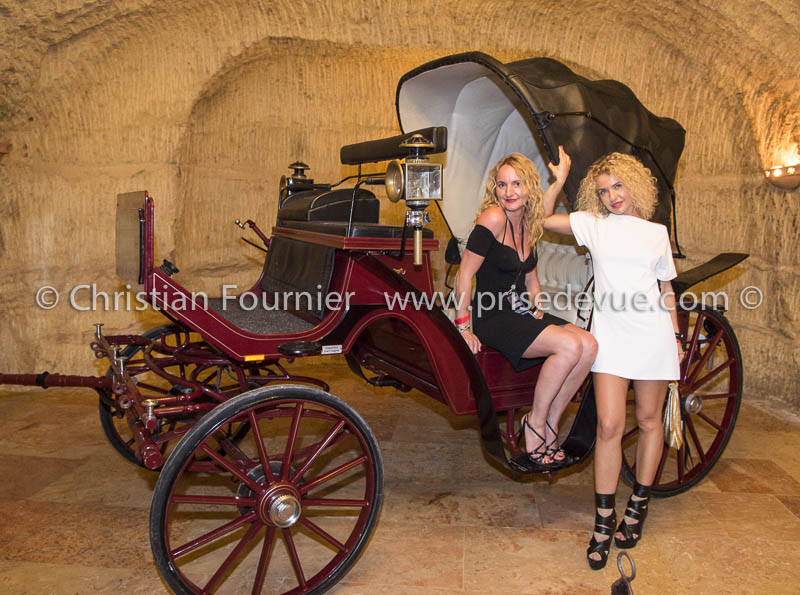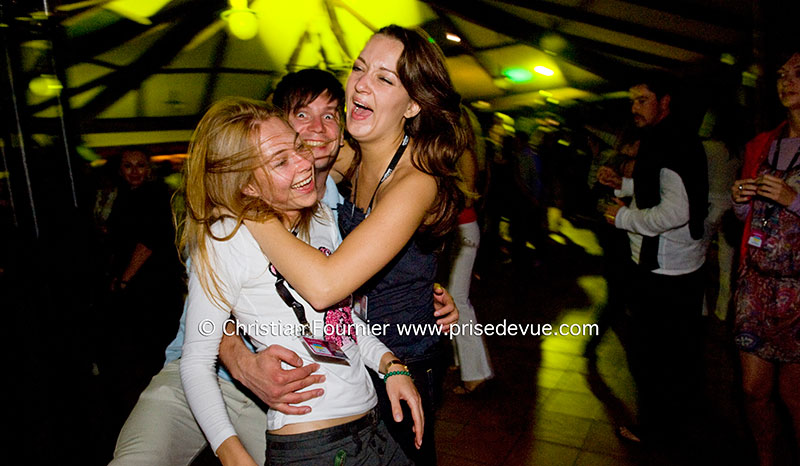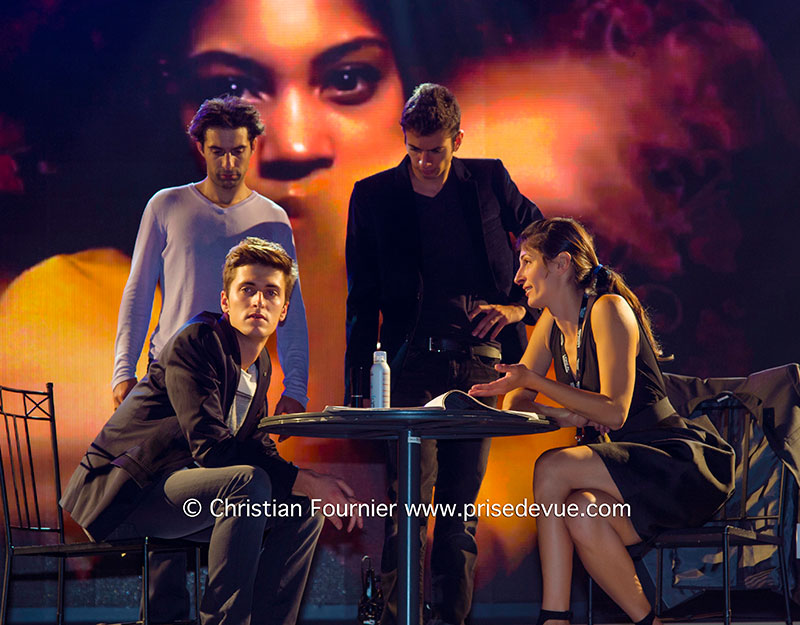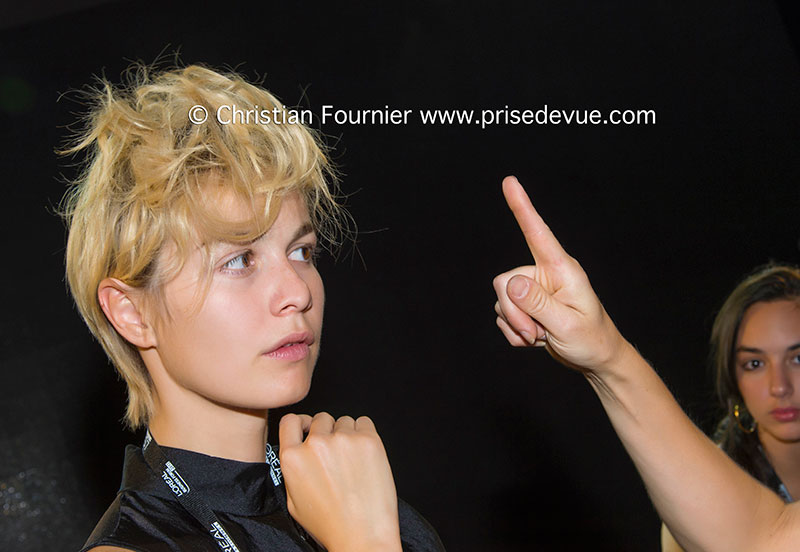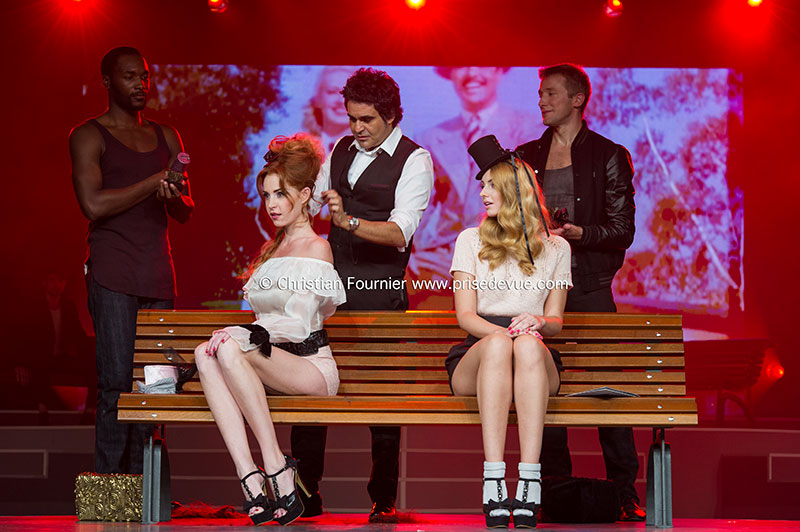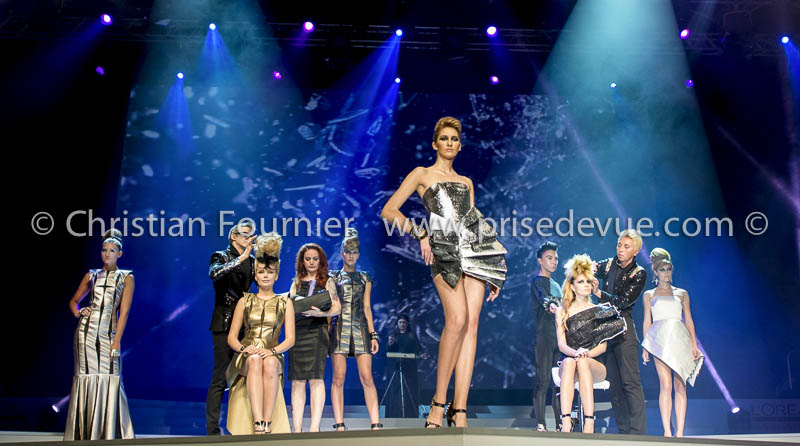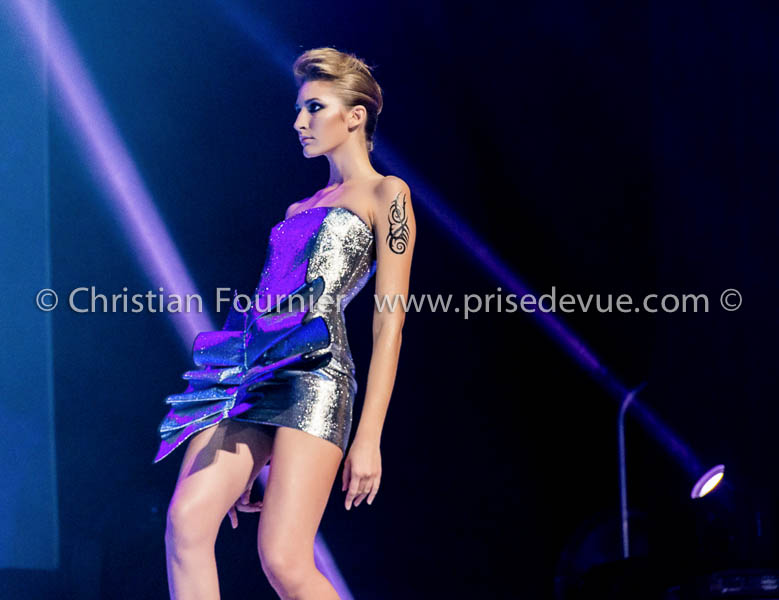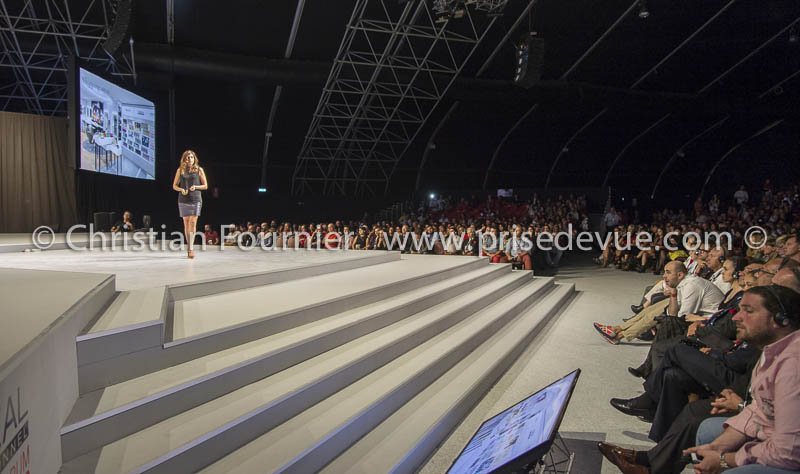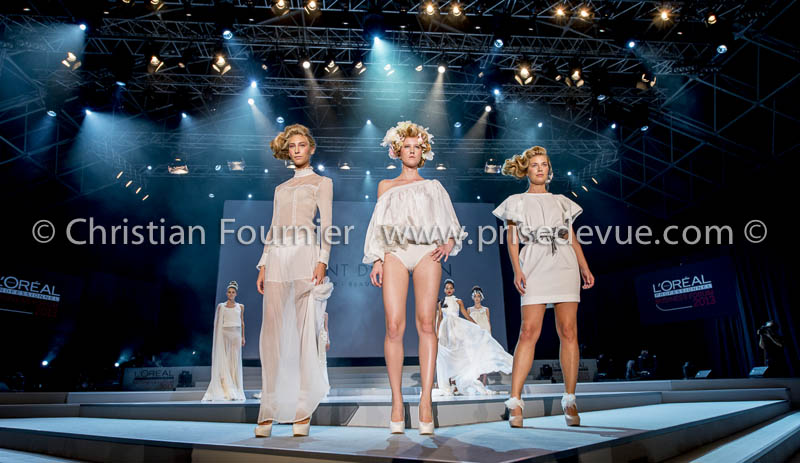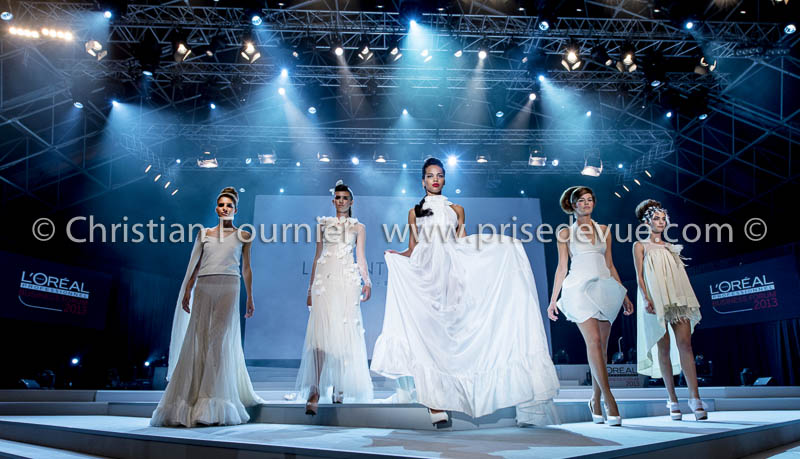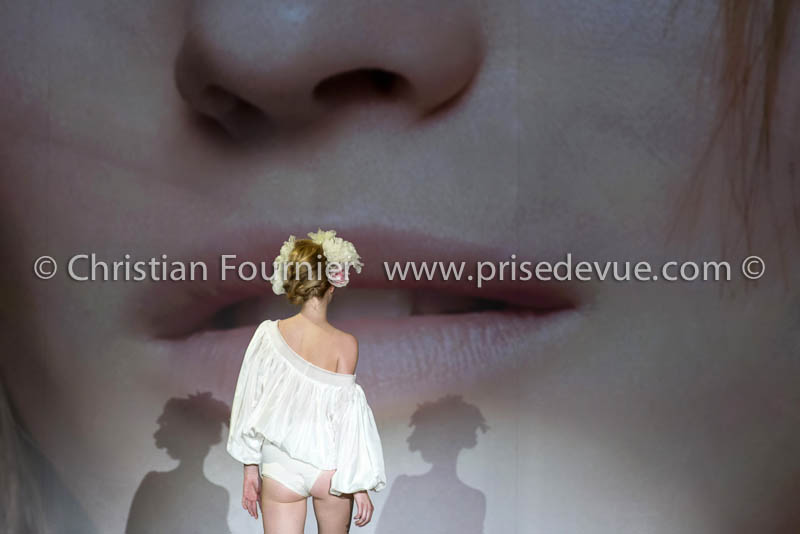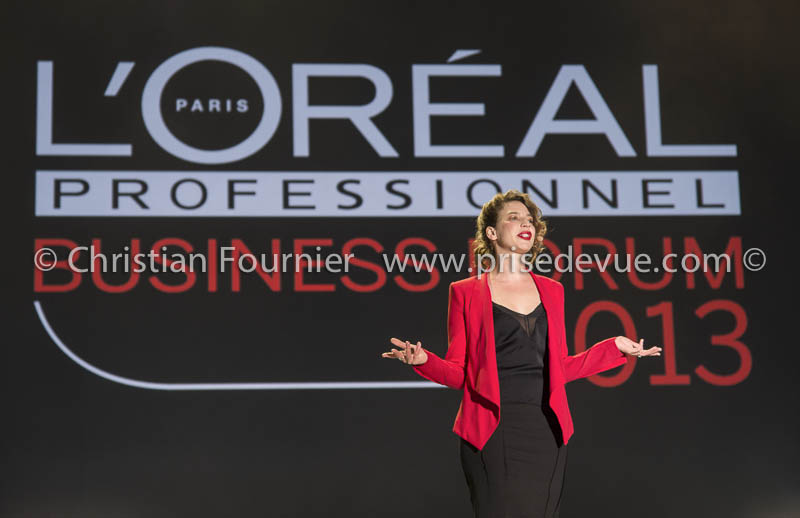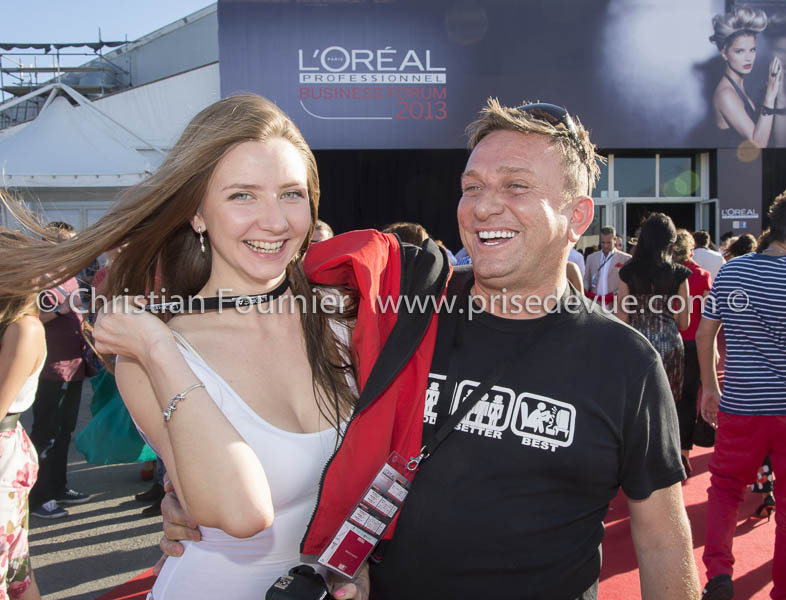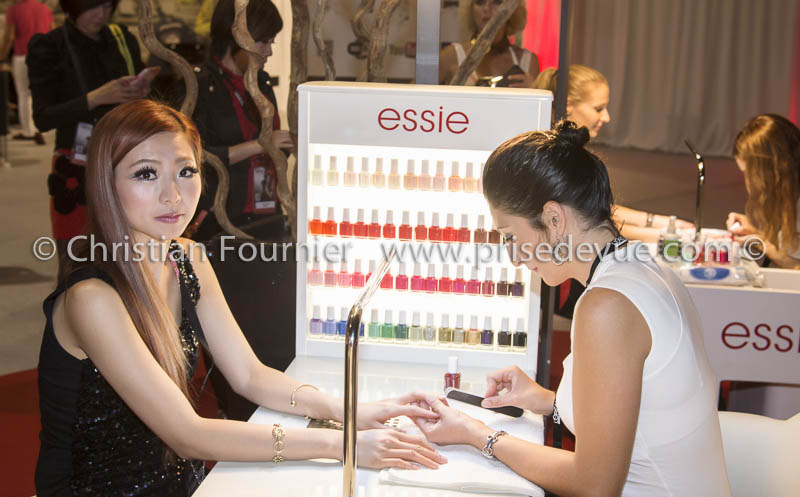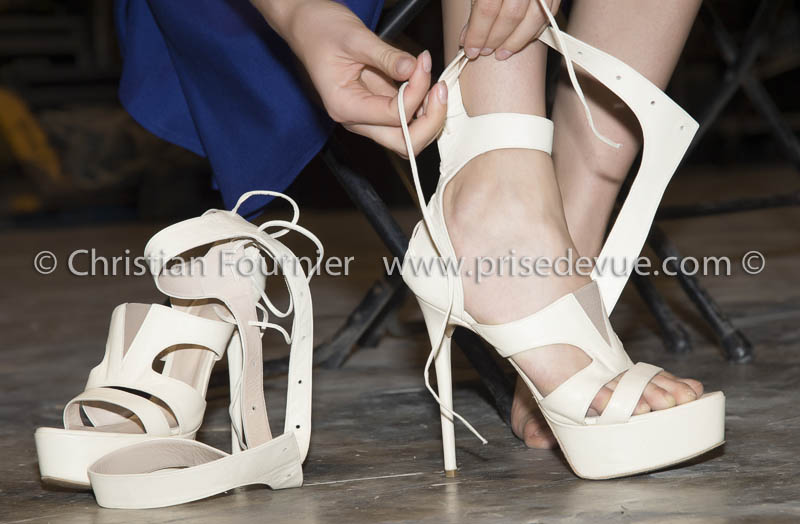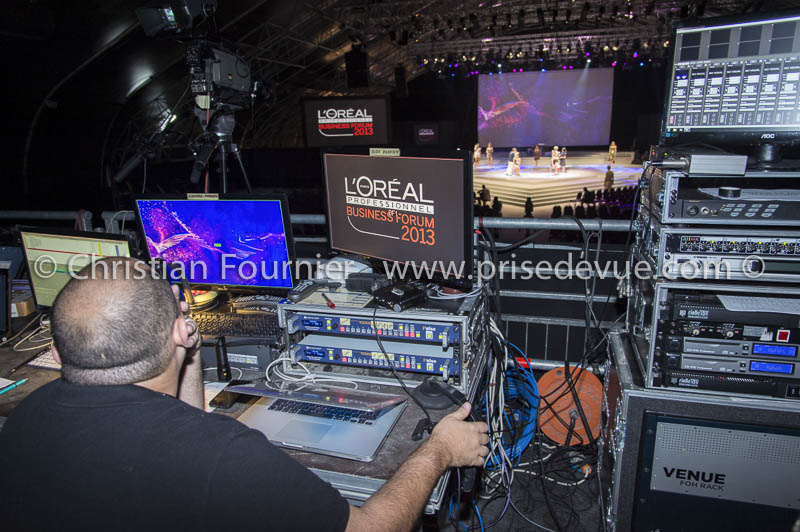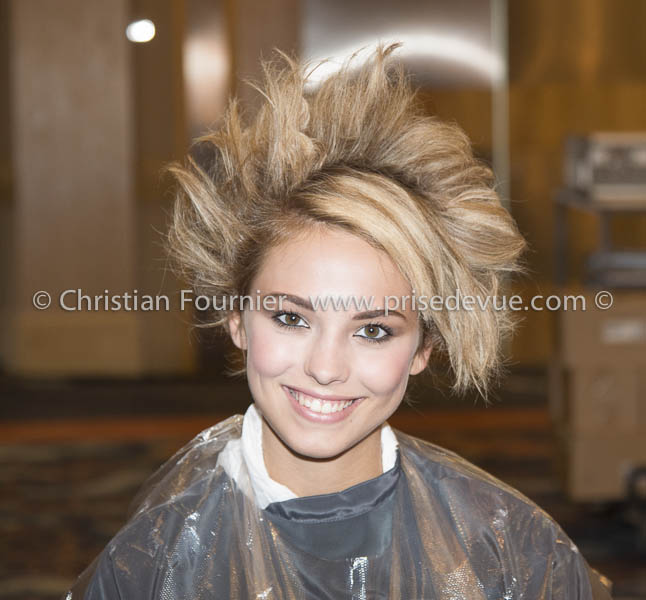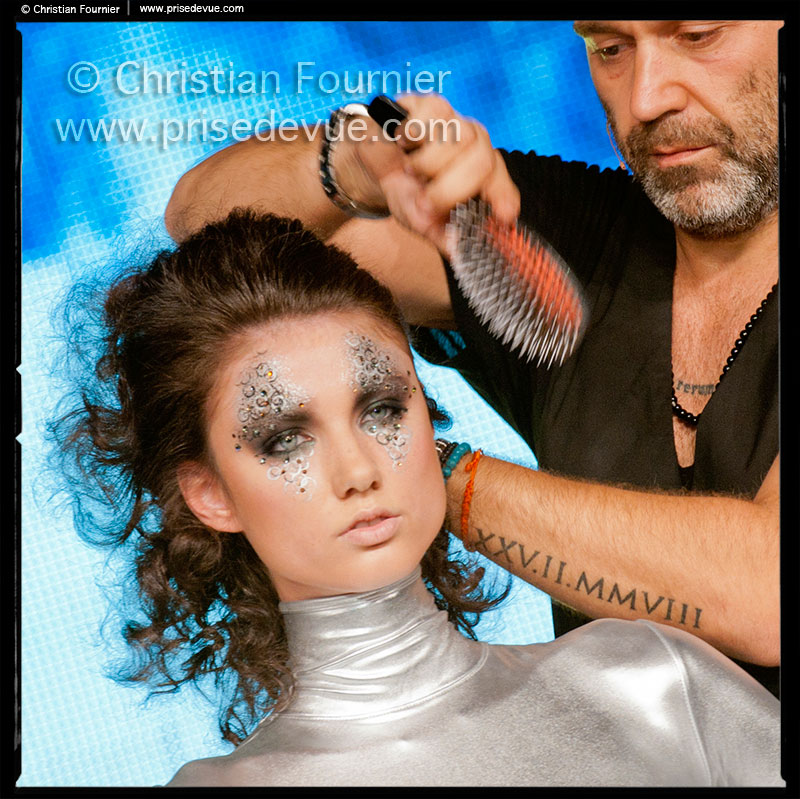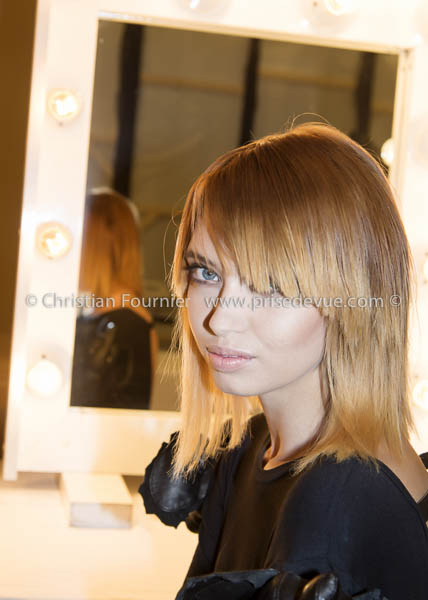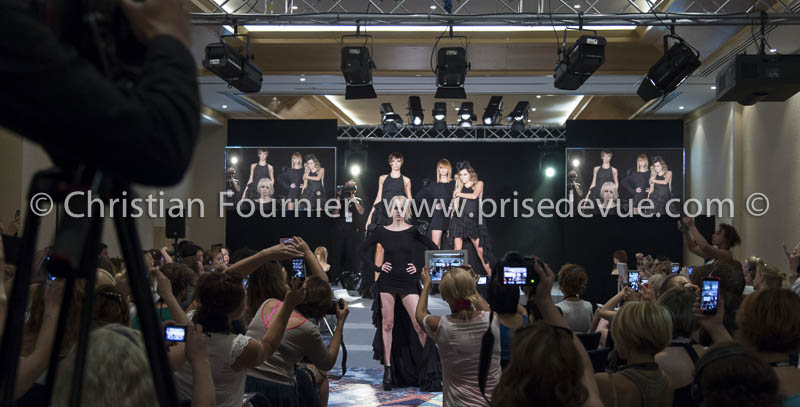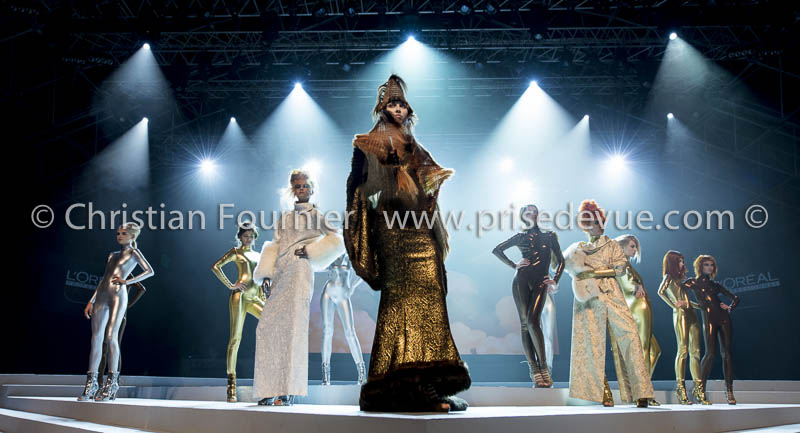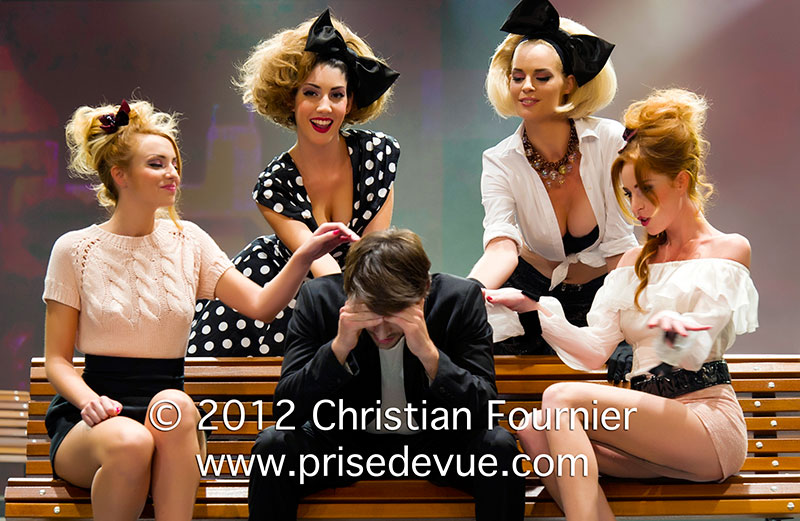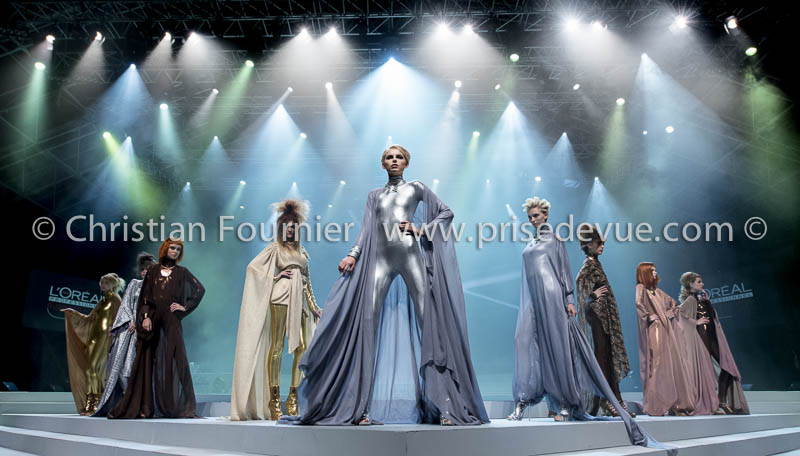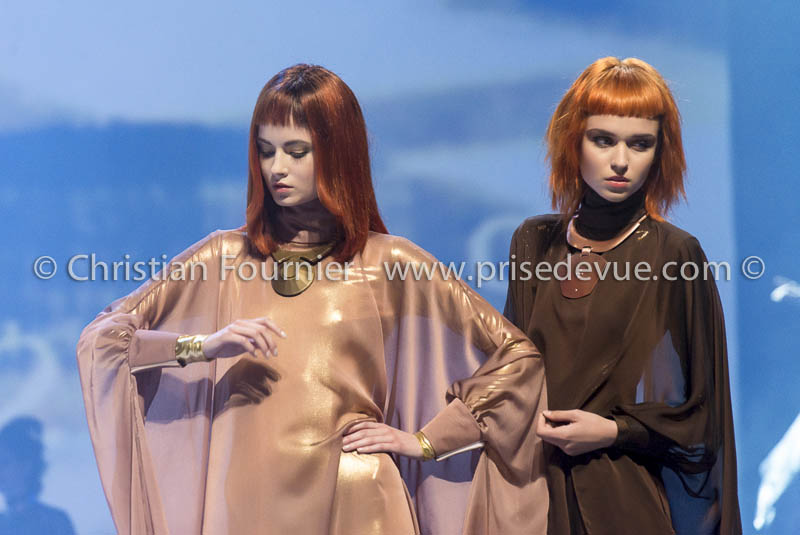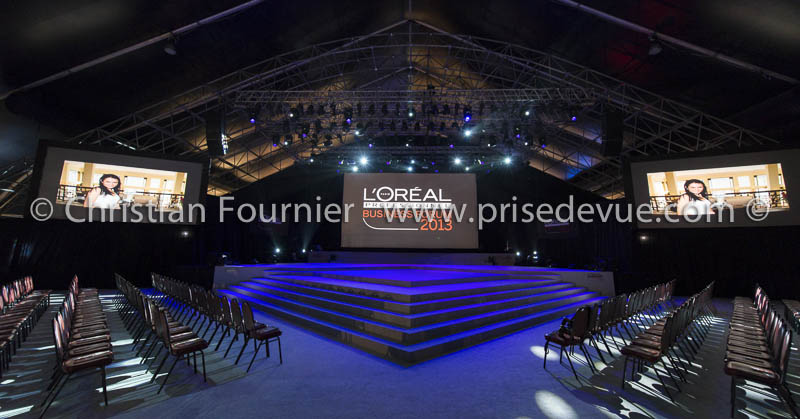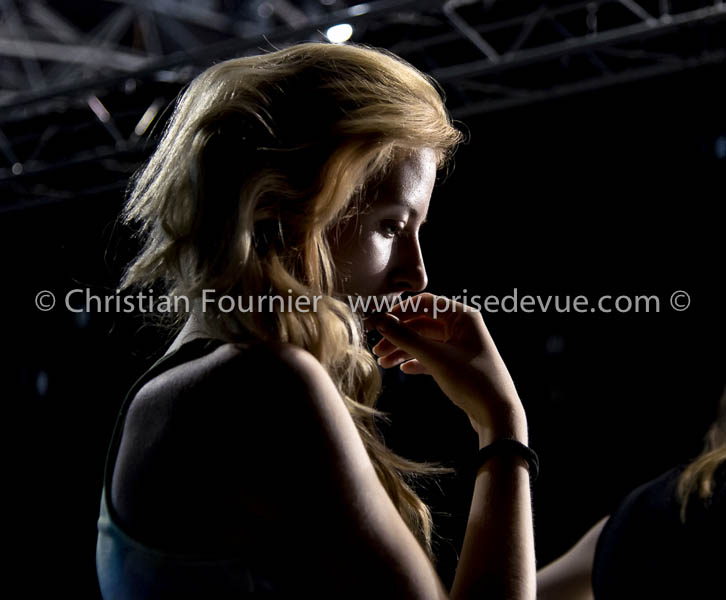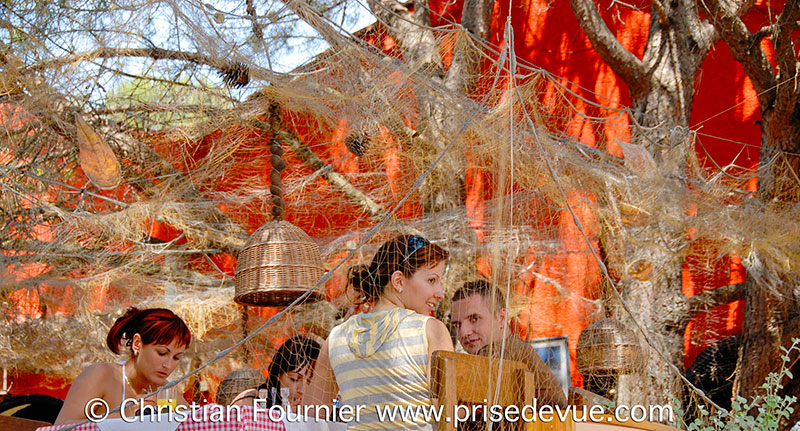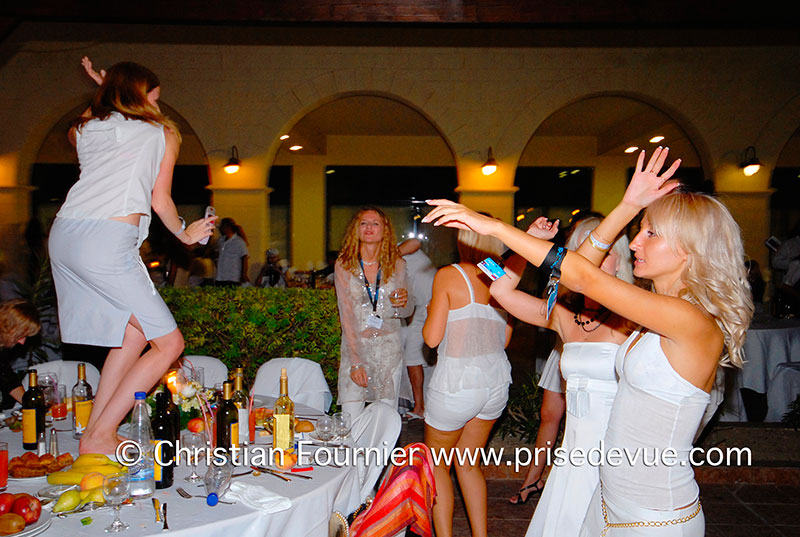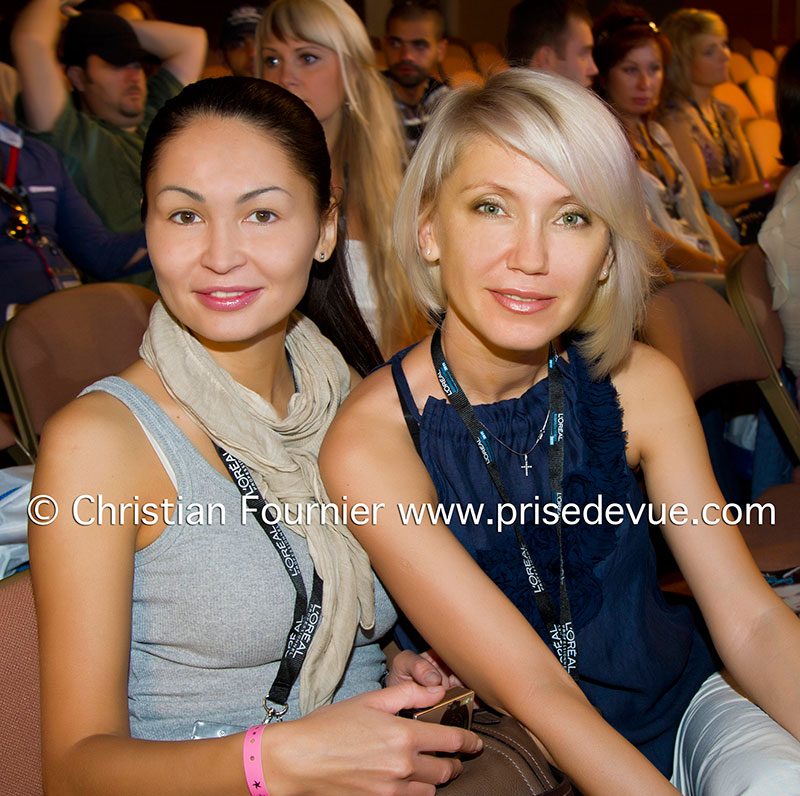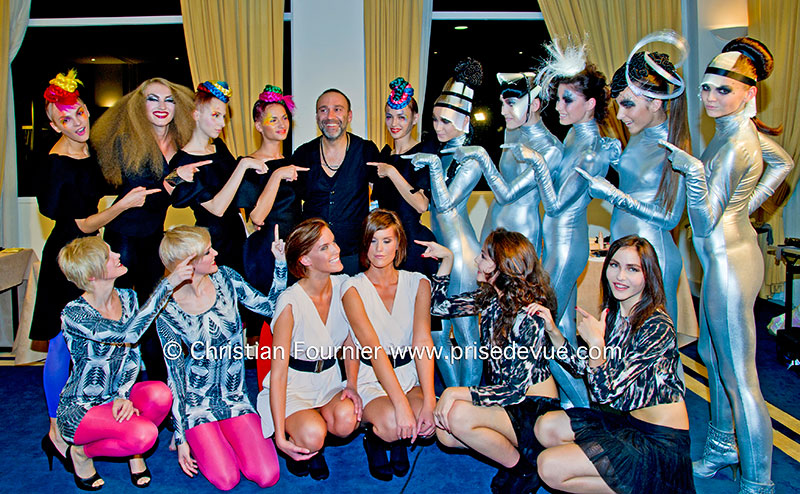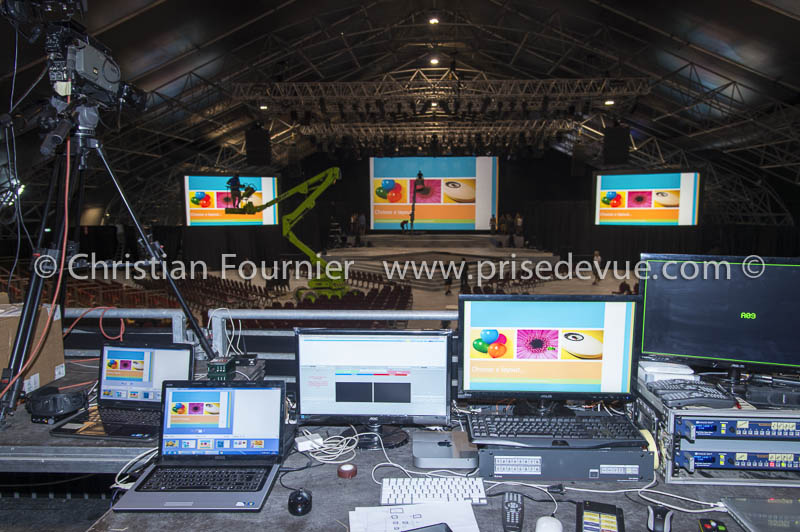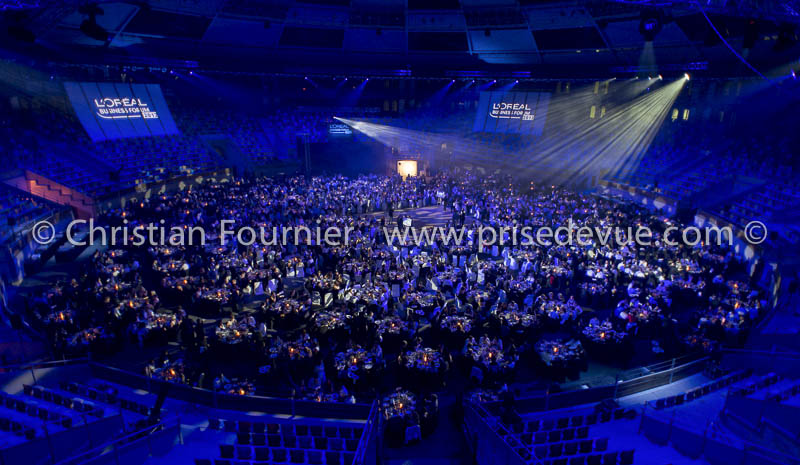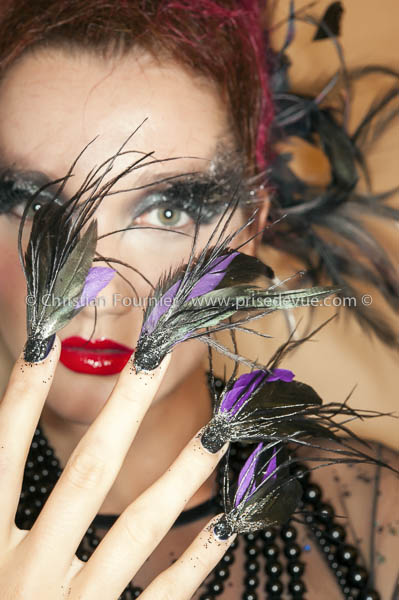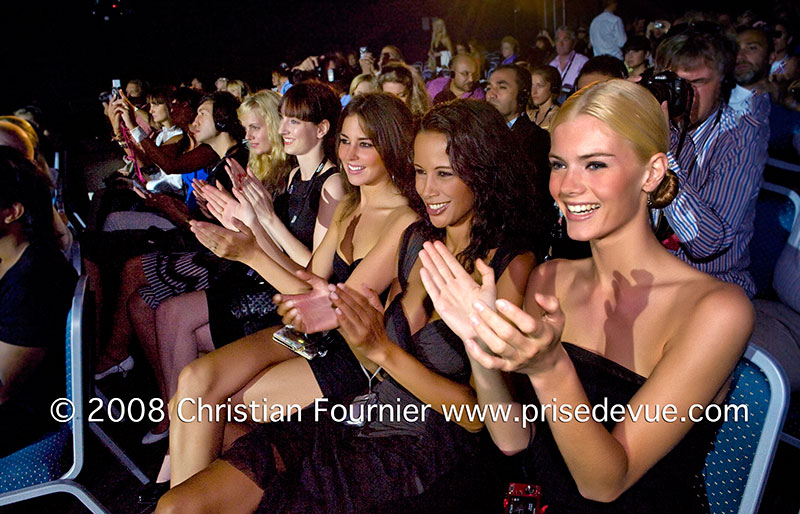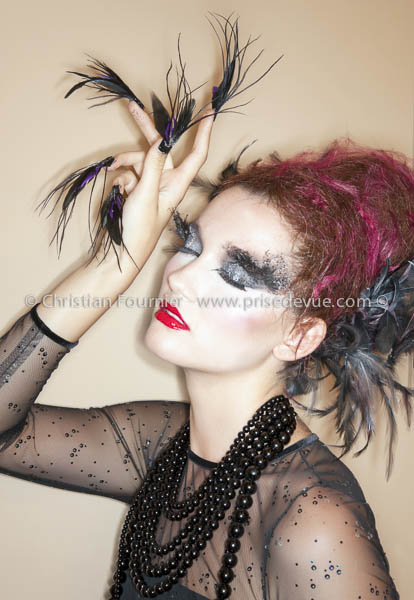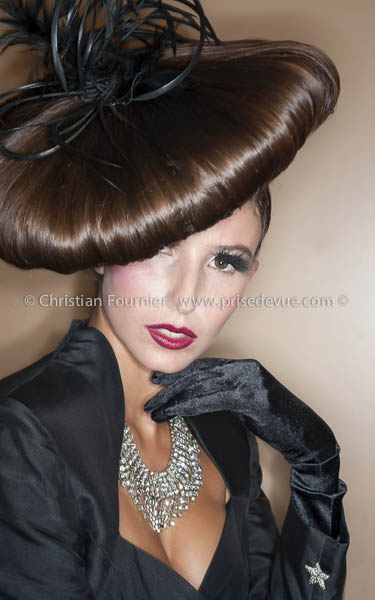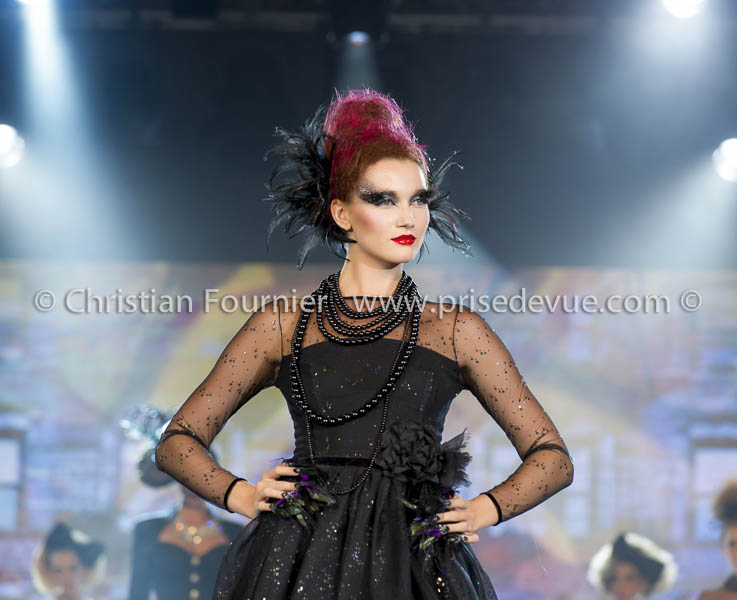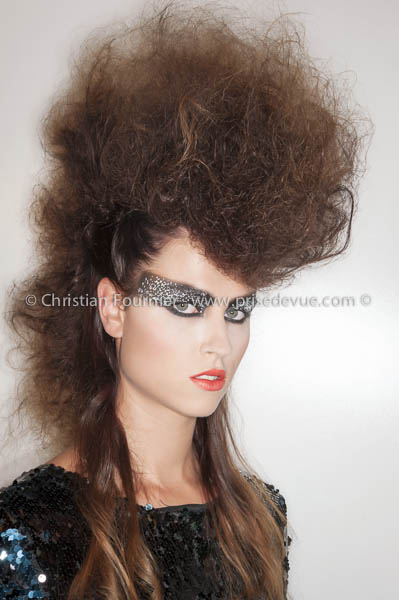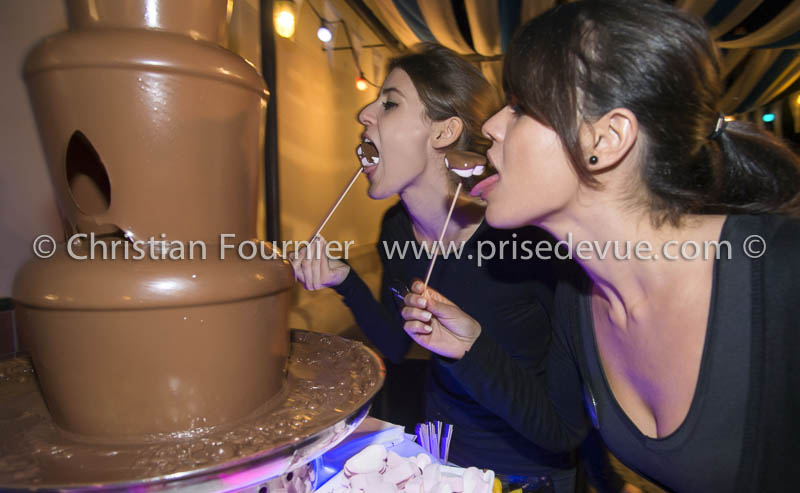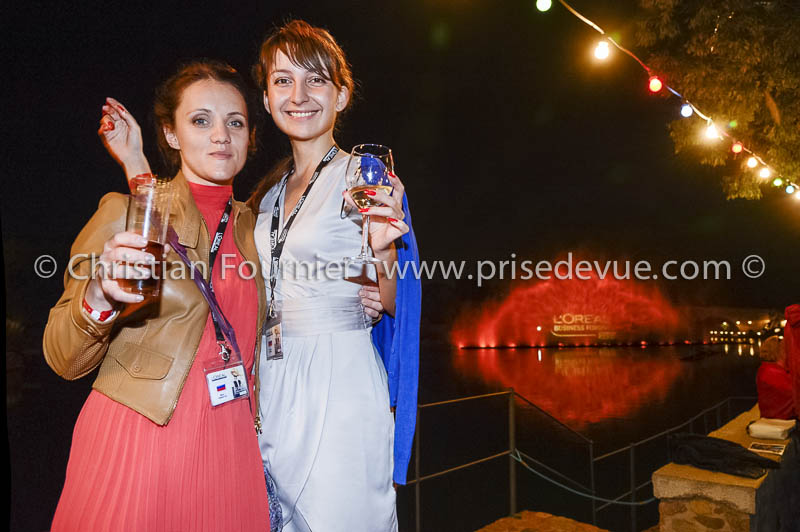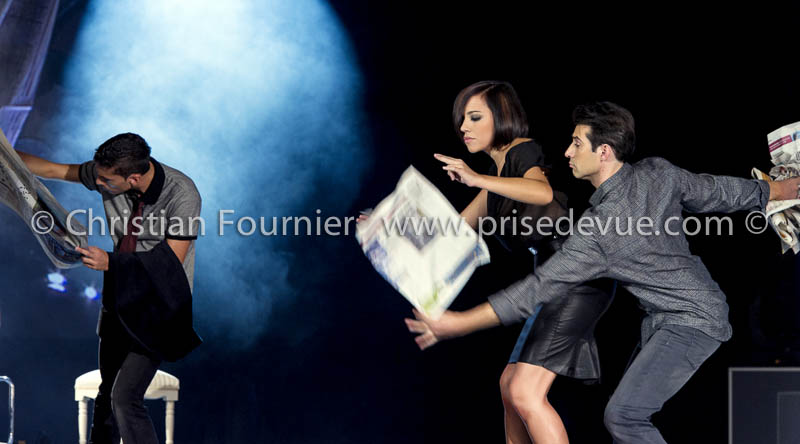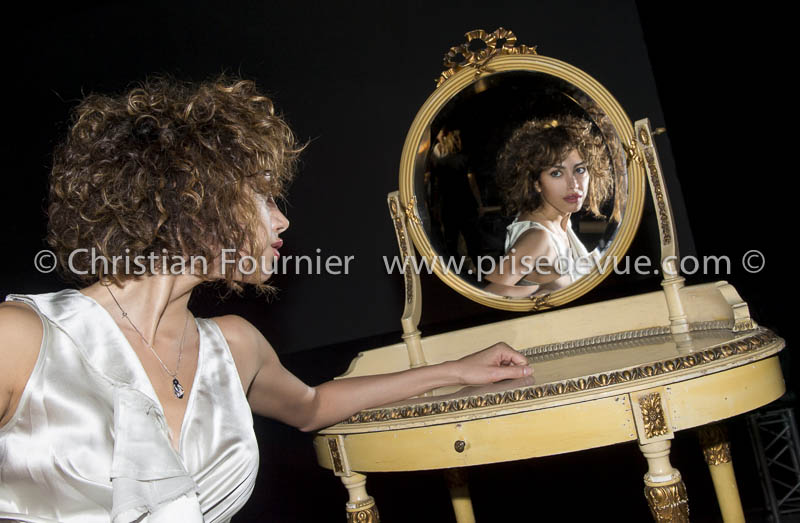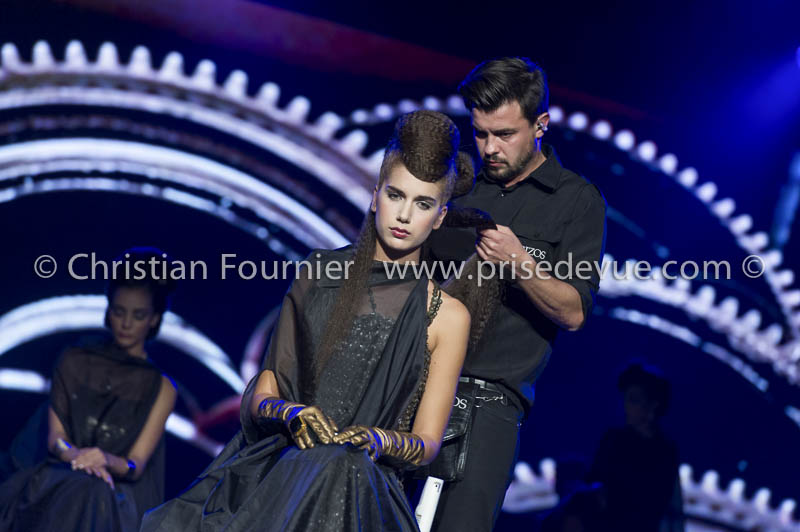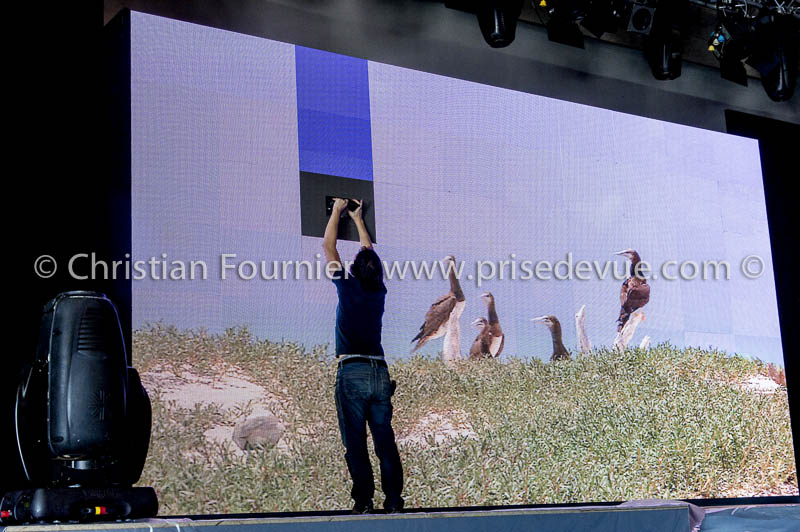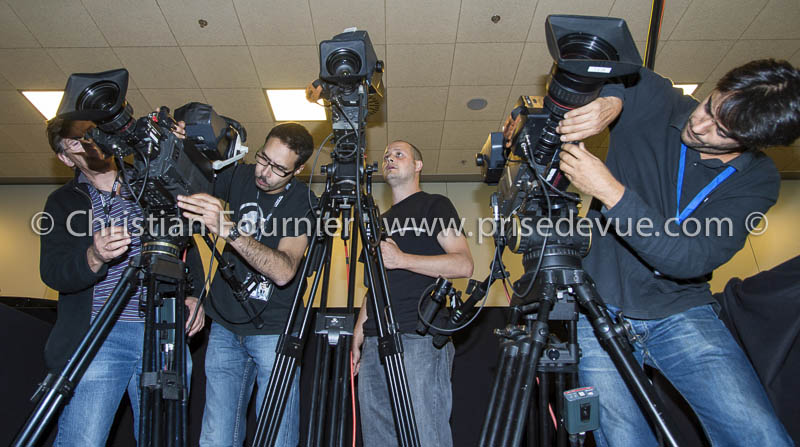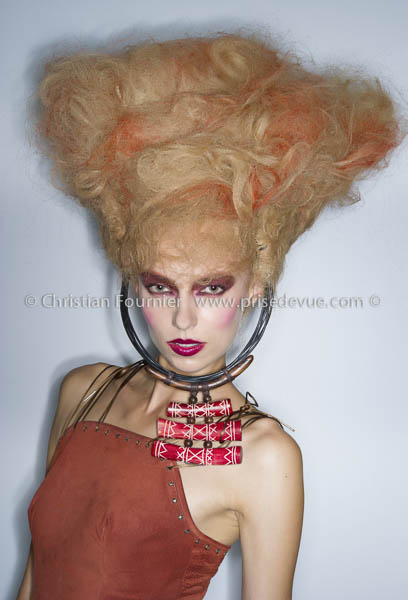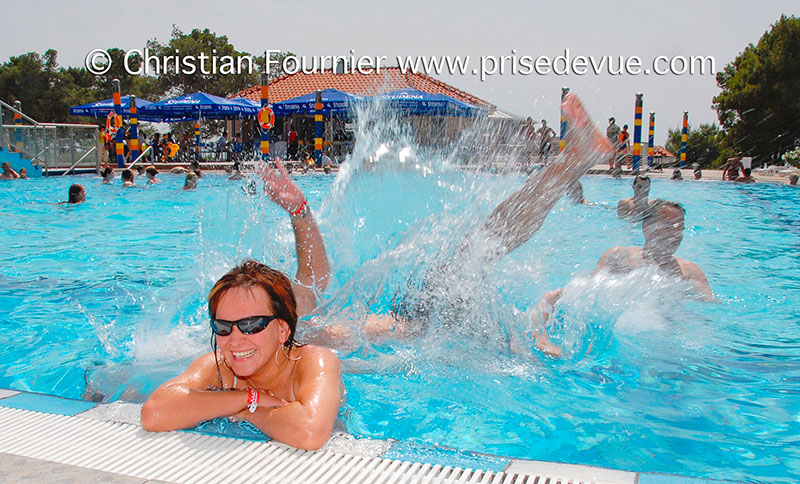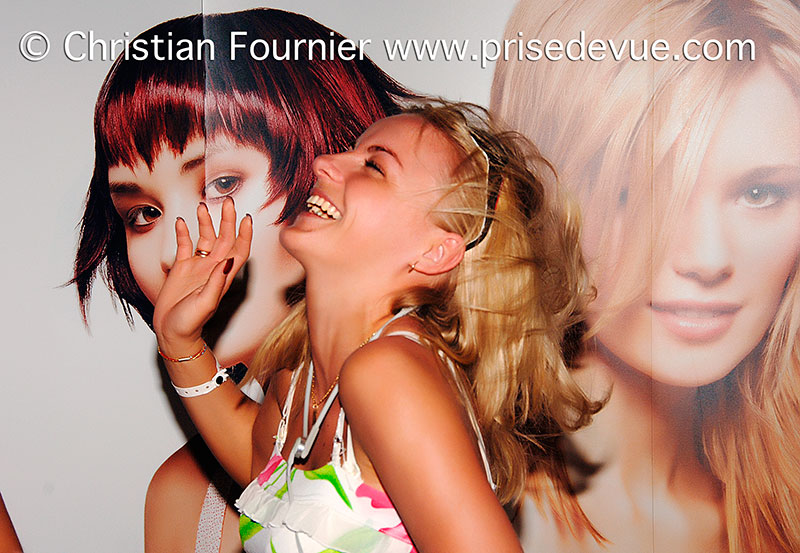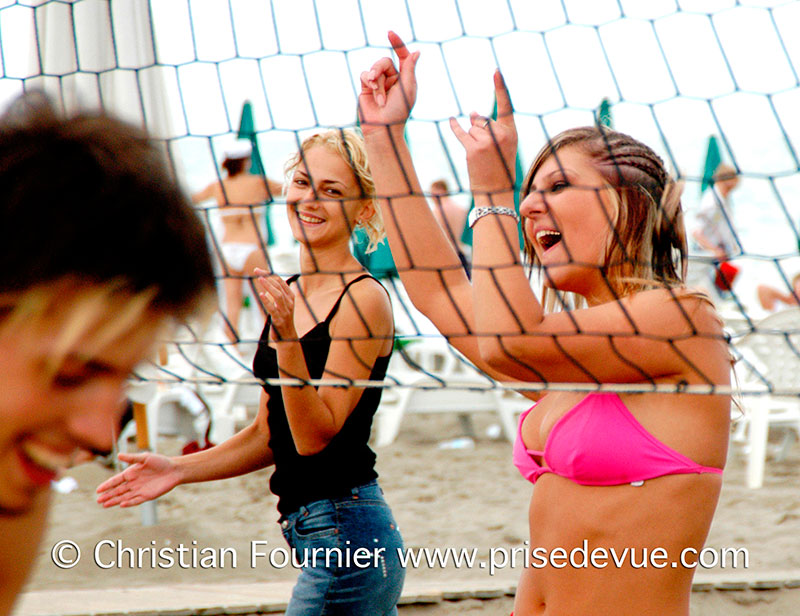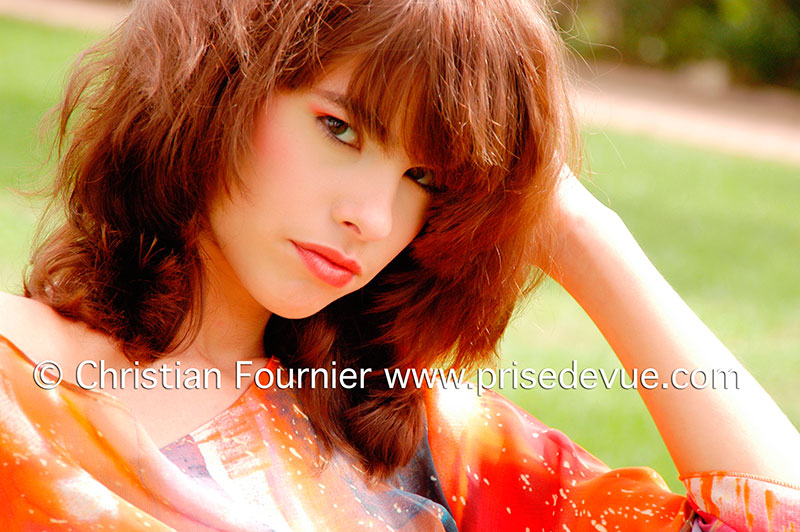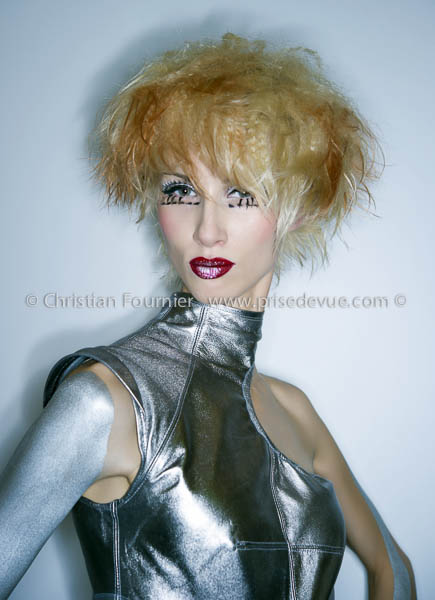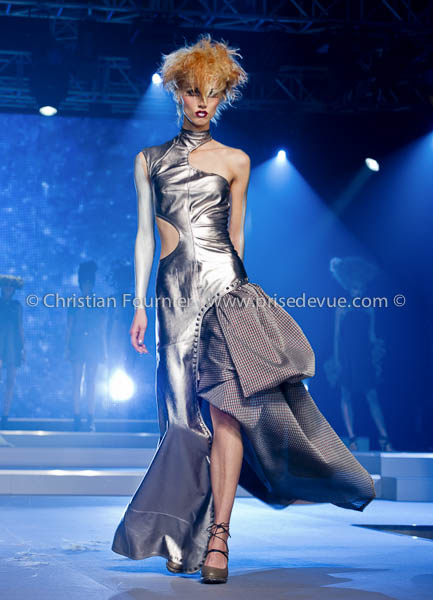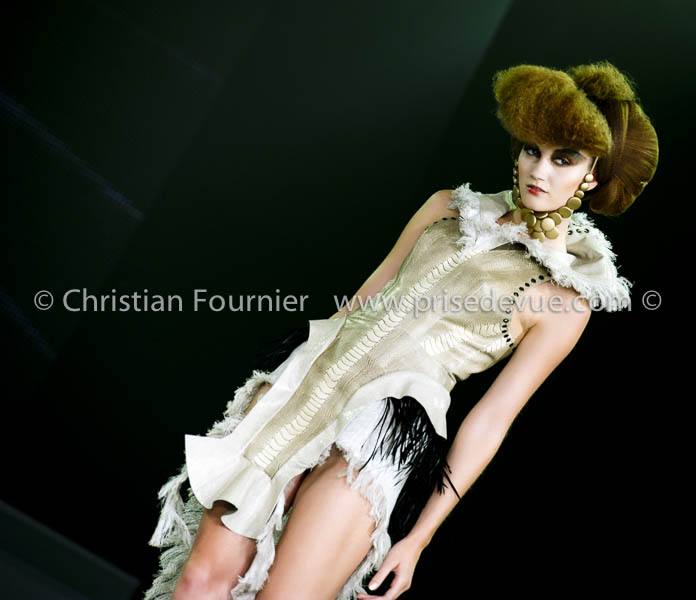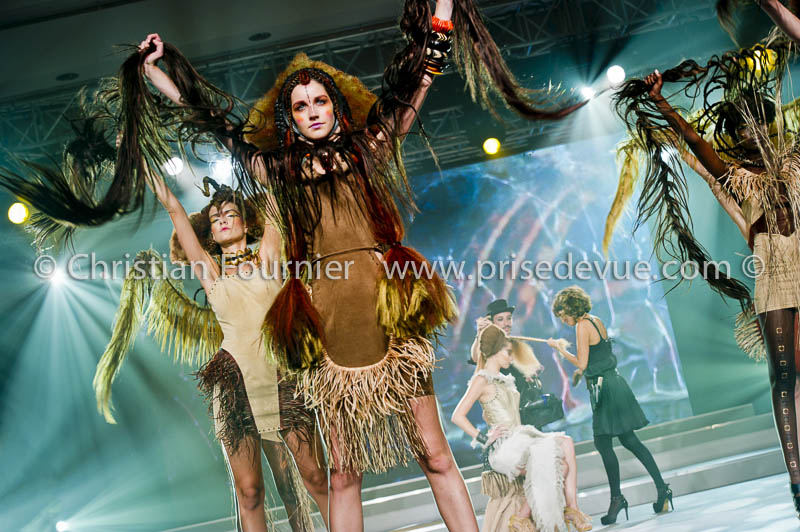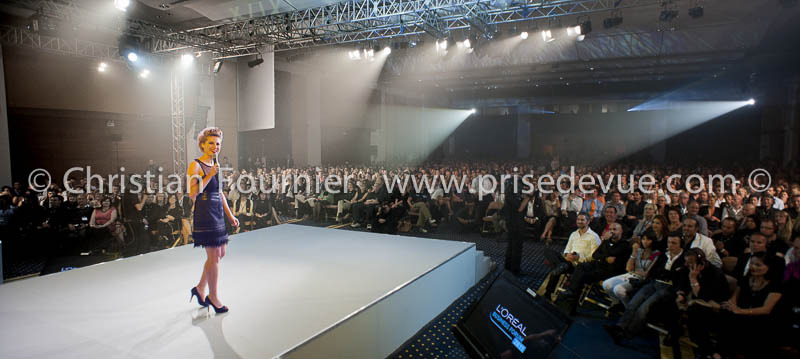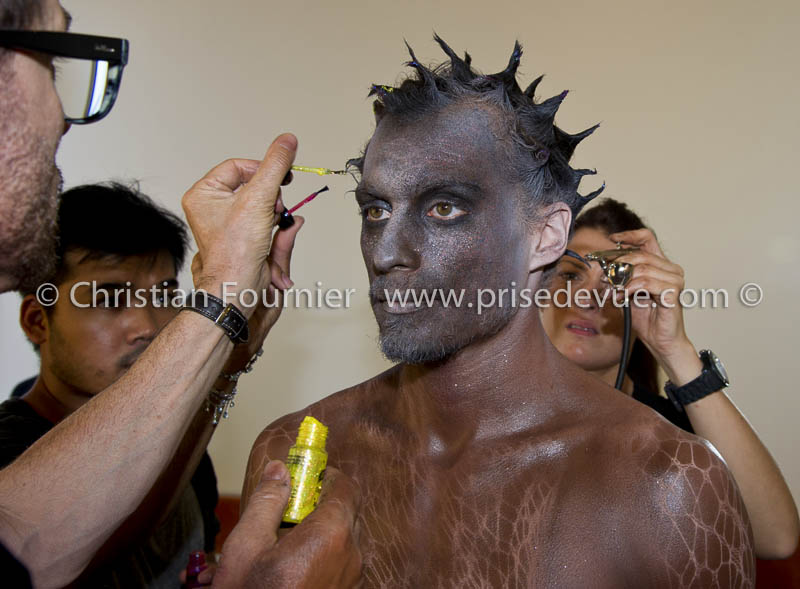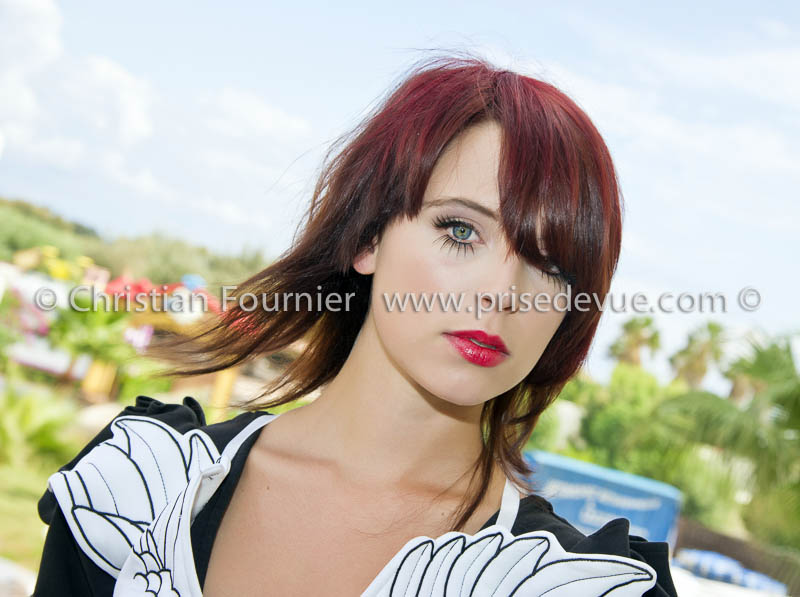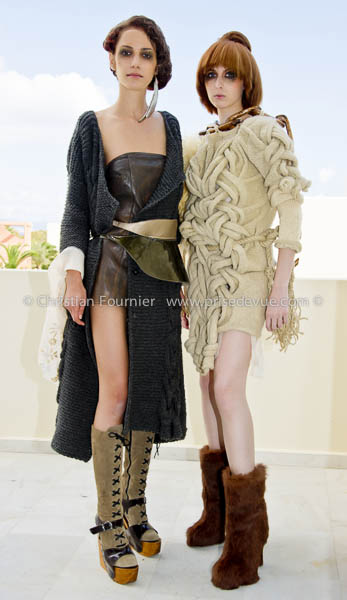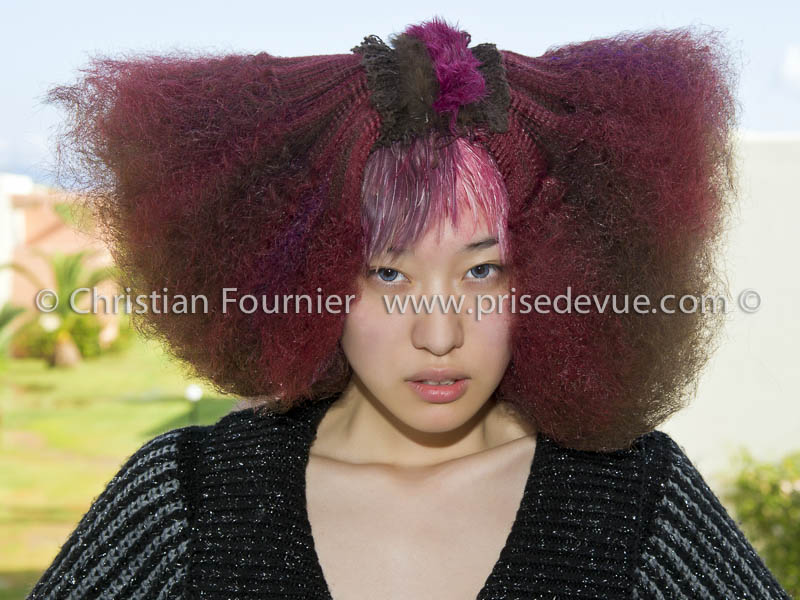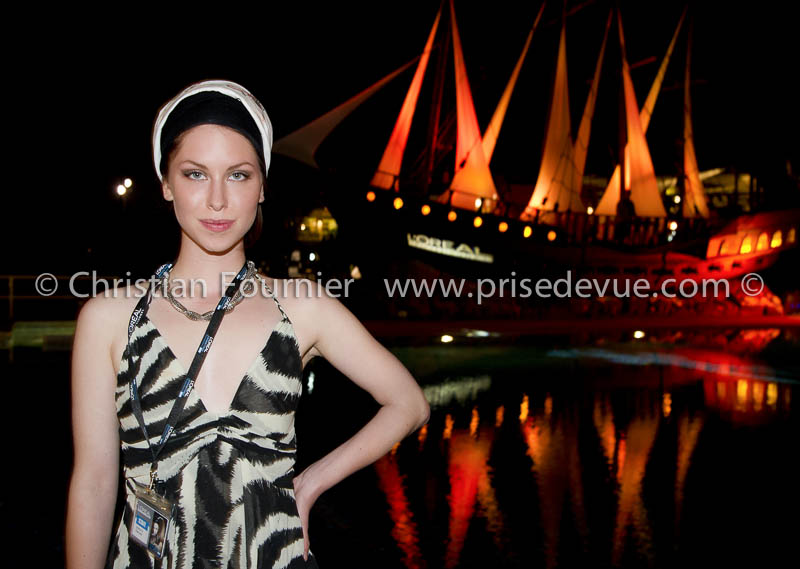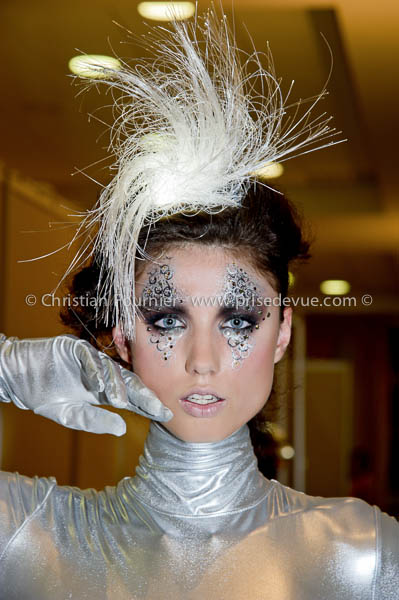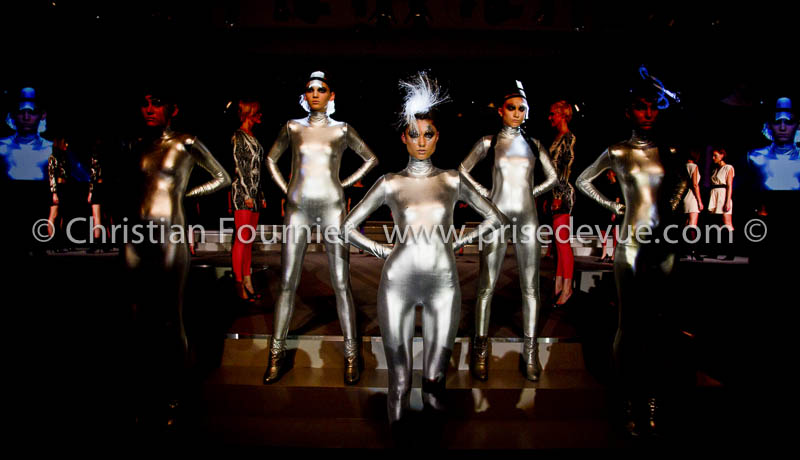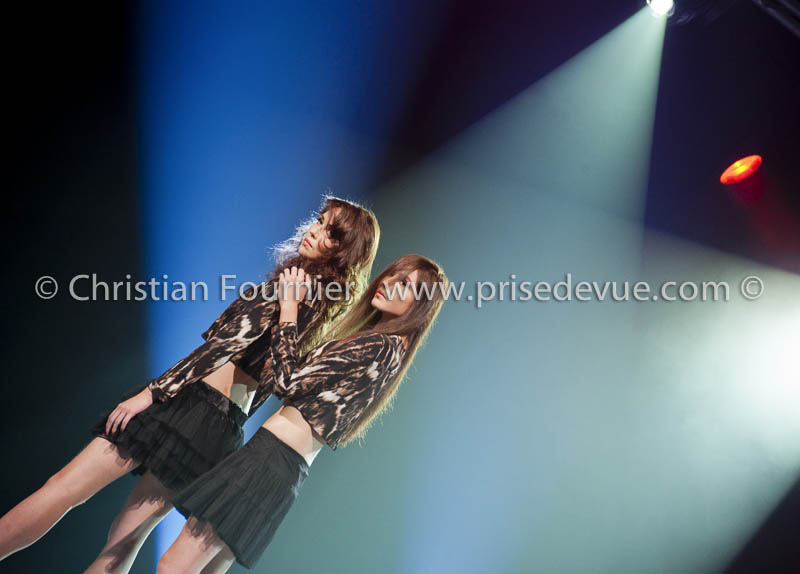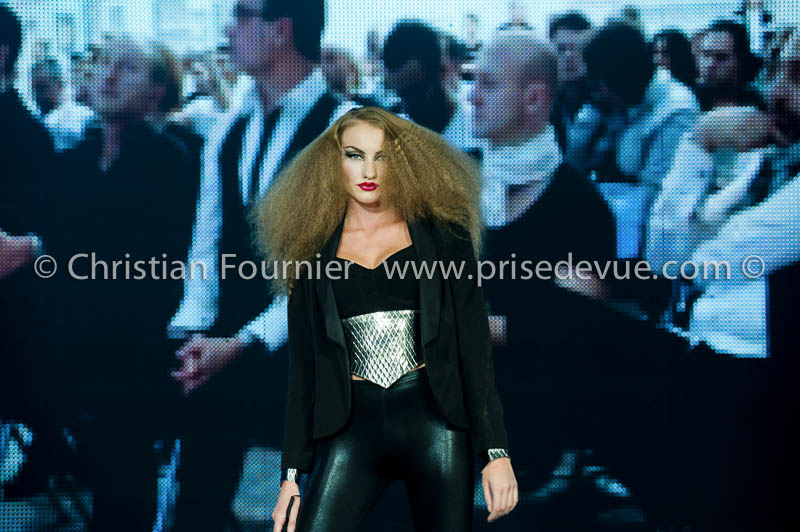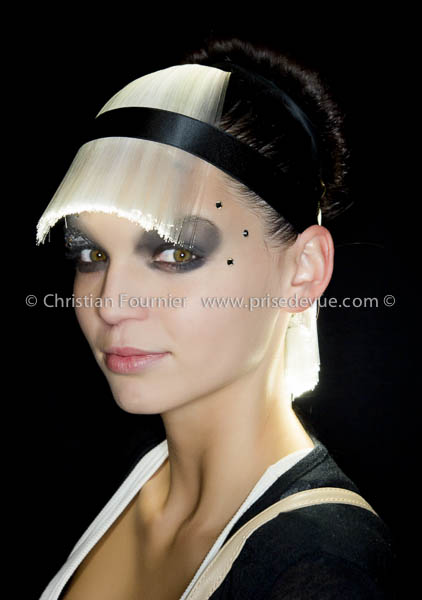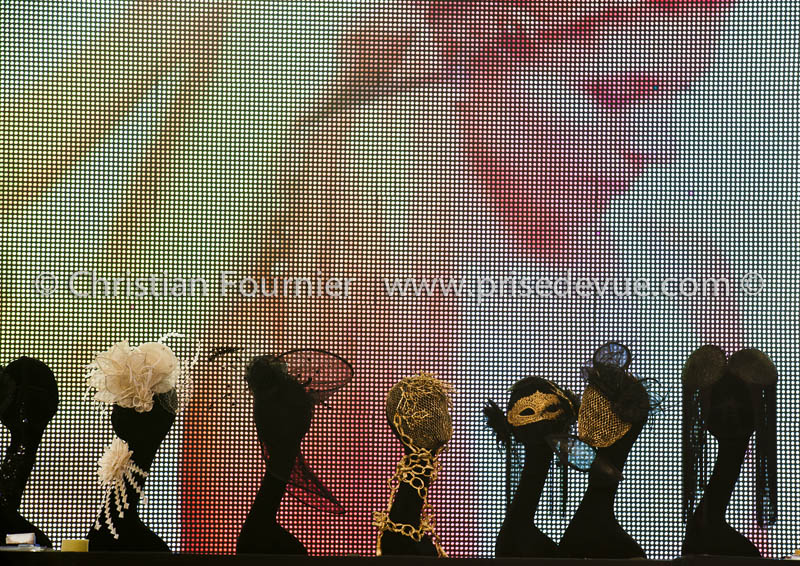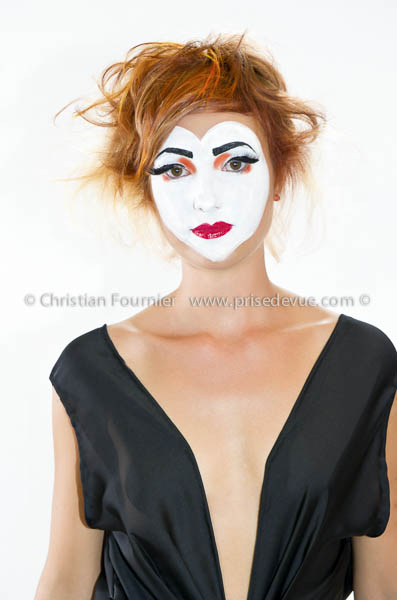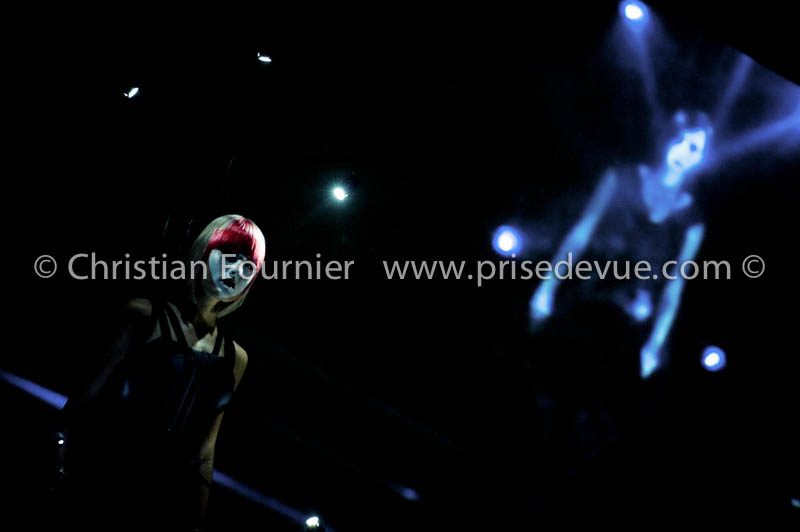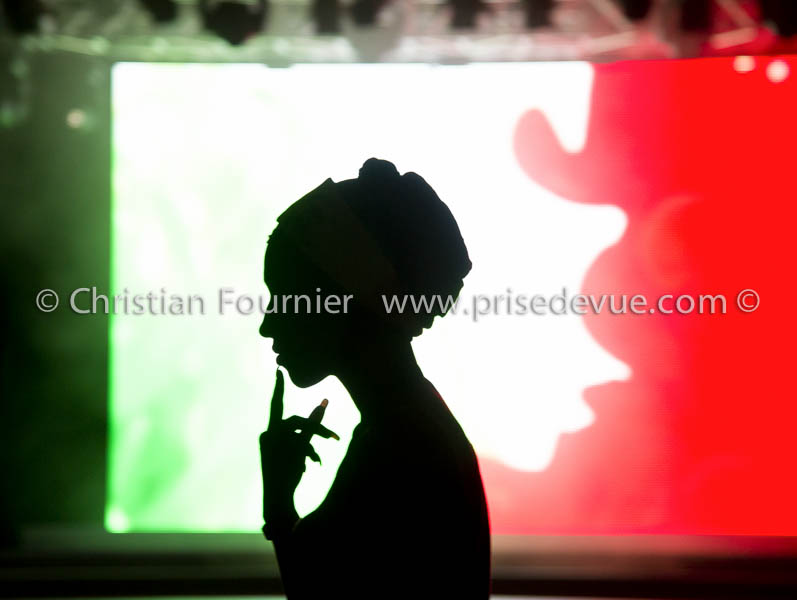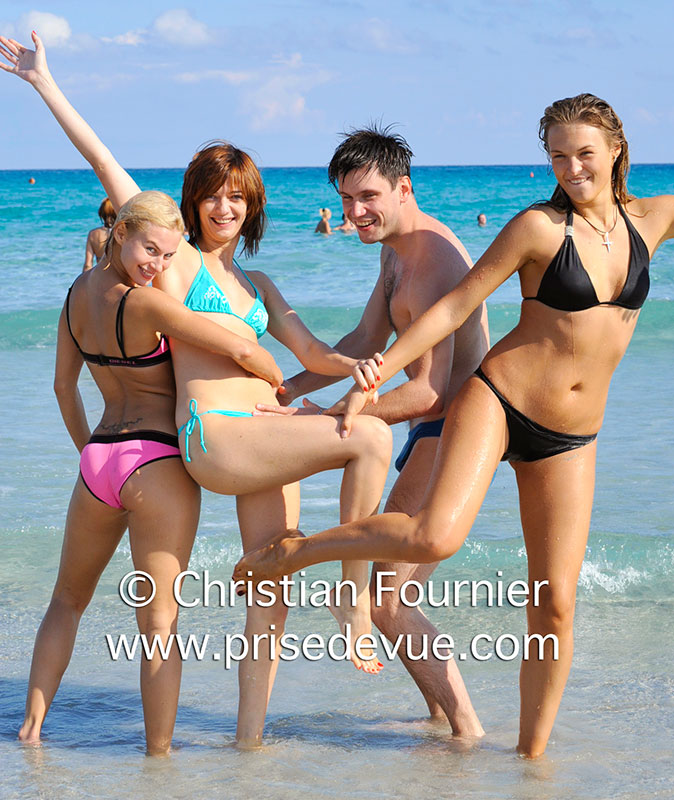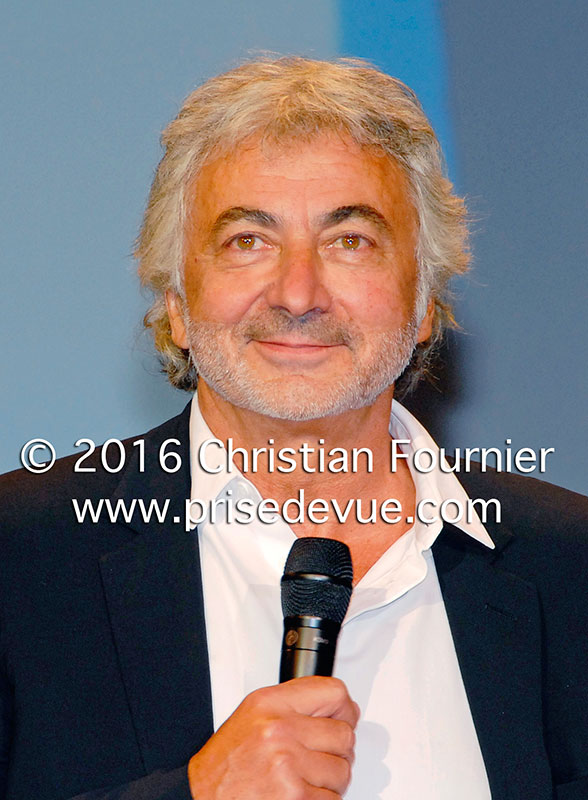 Franck Provost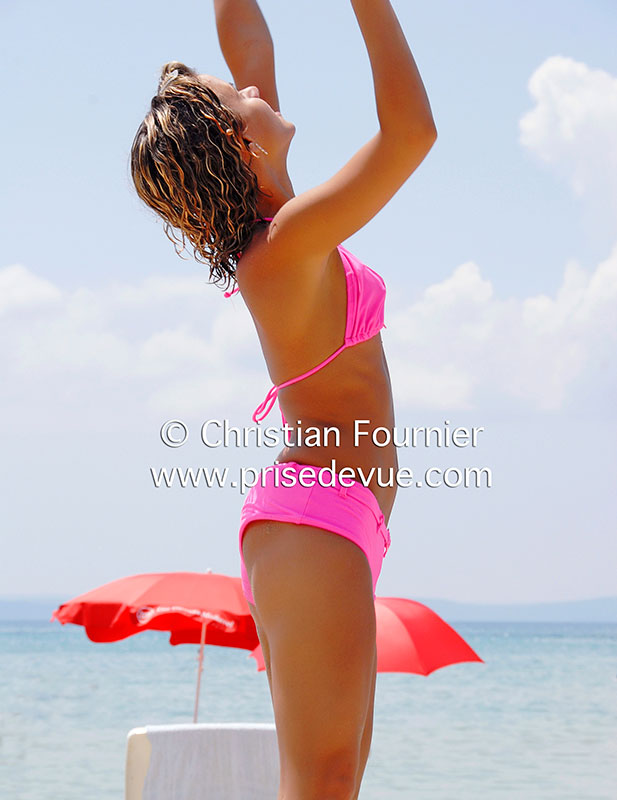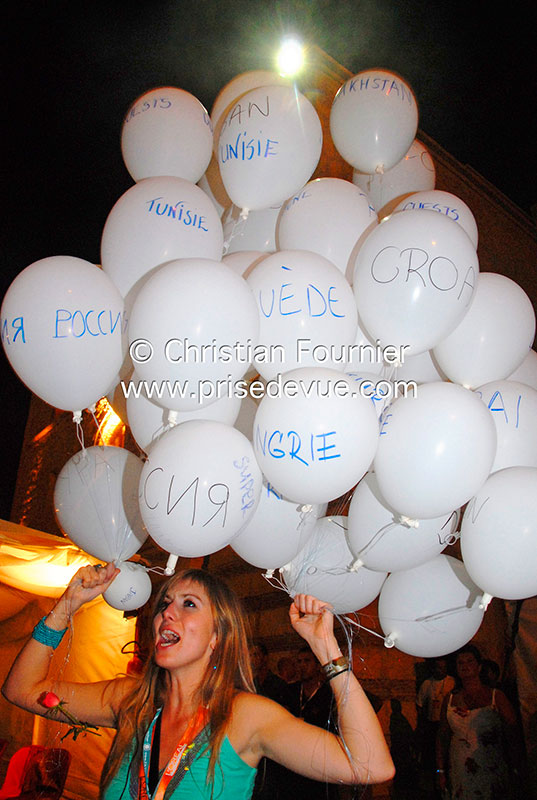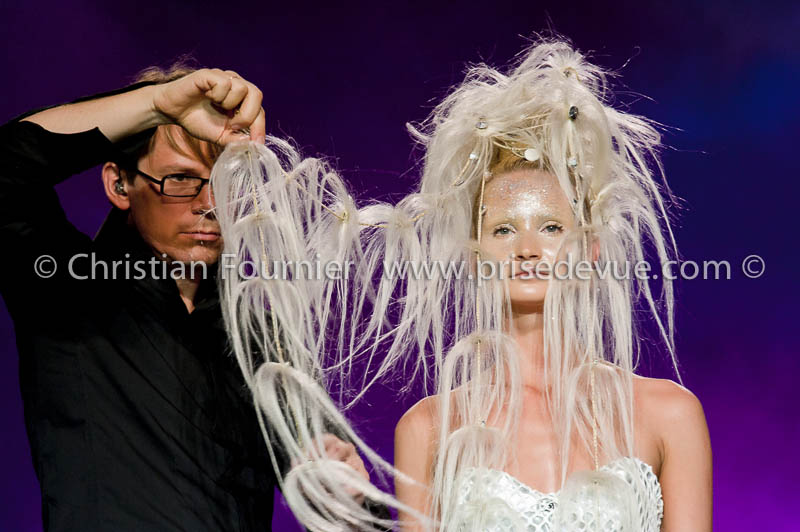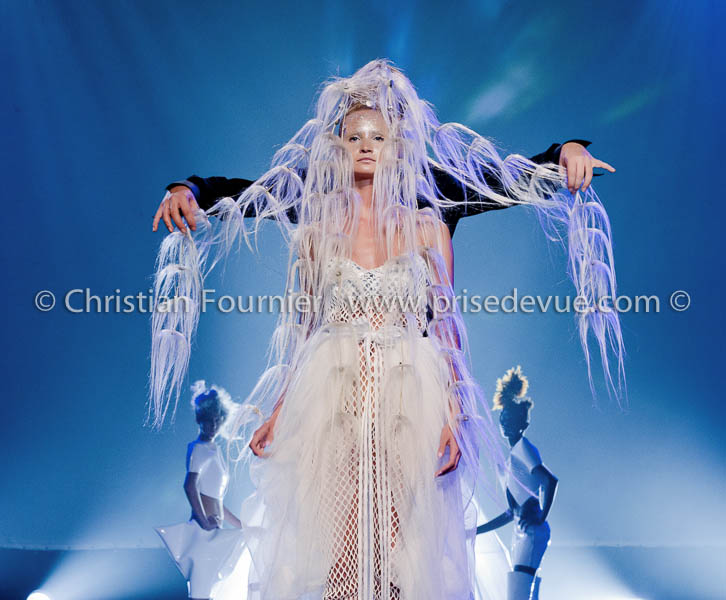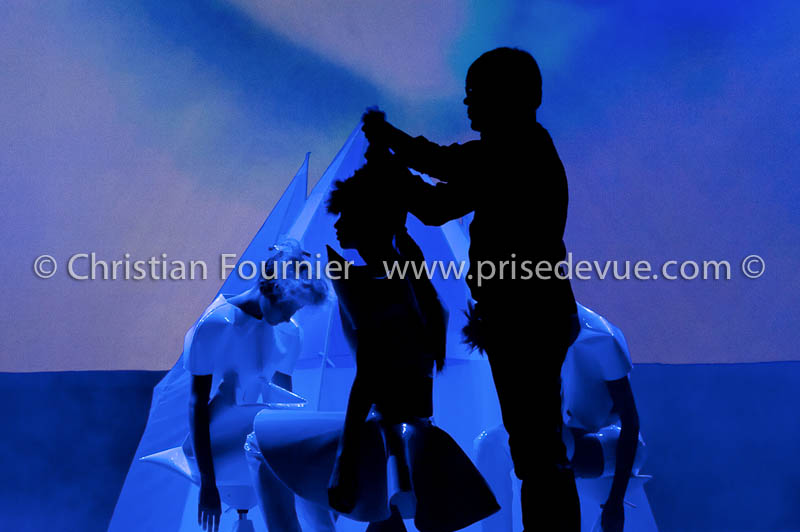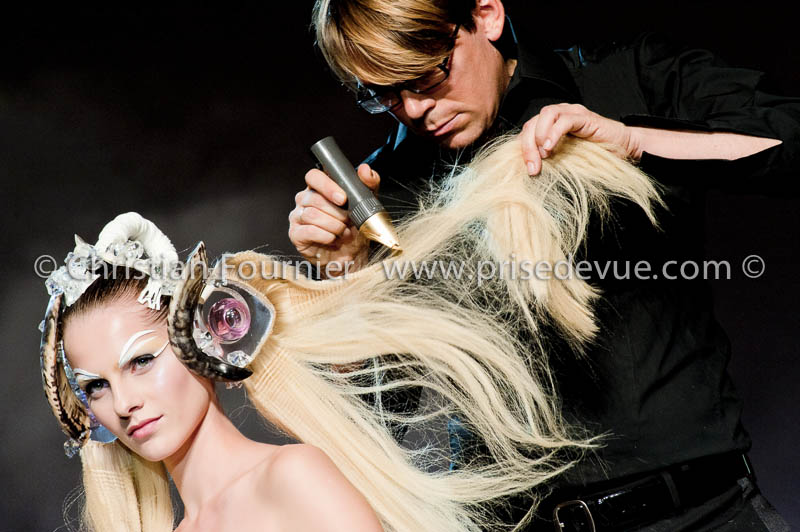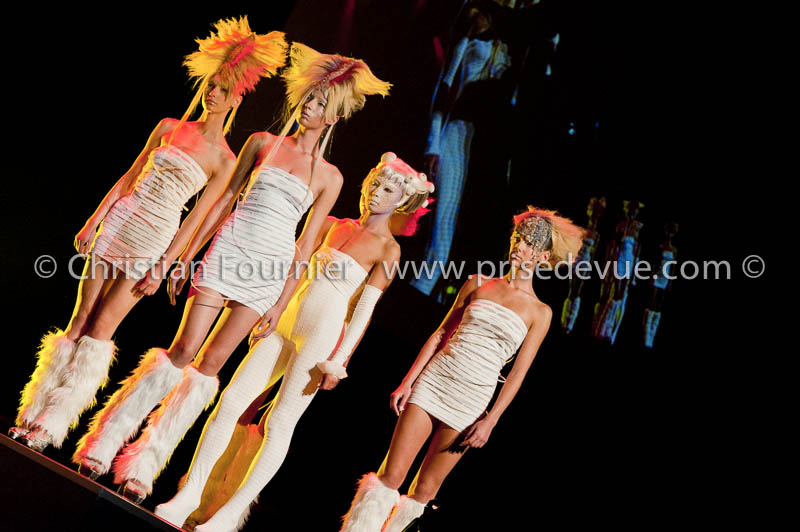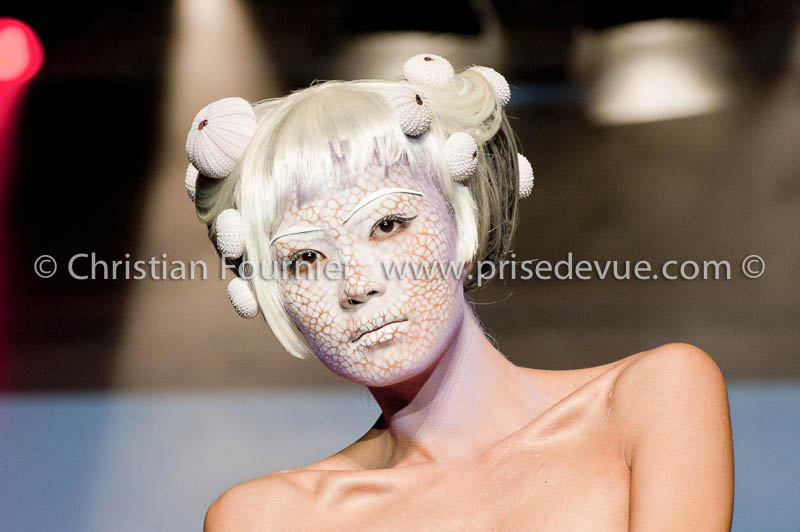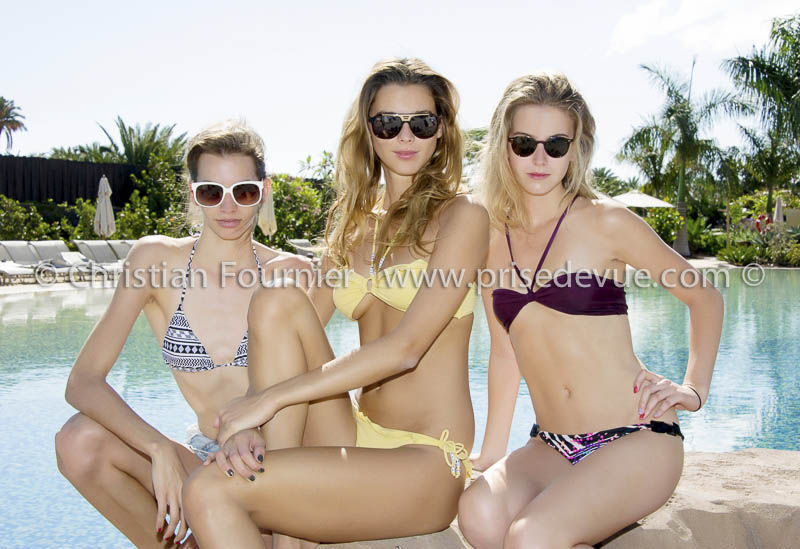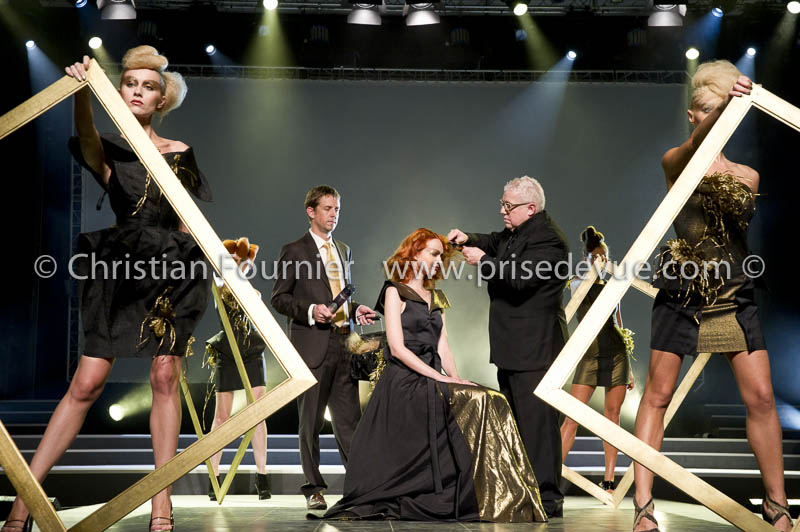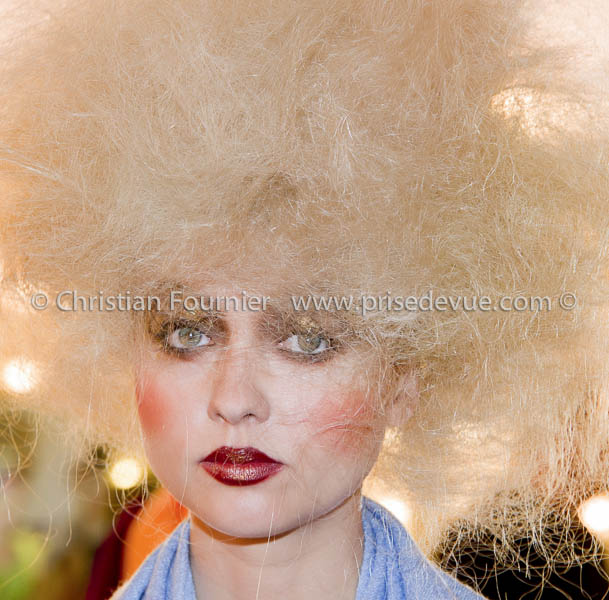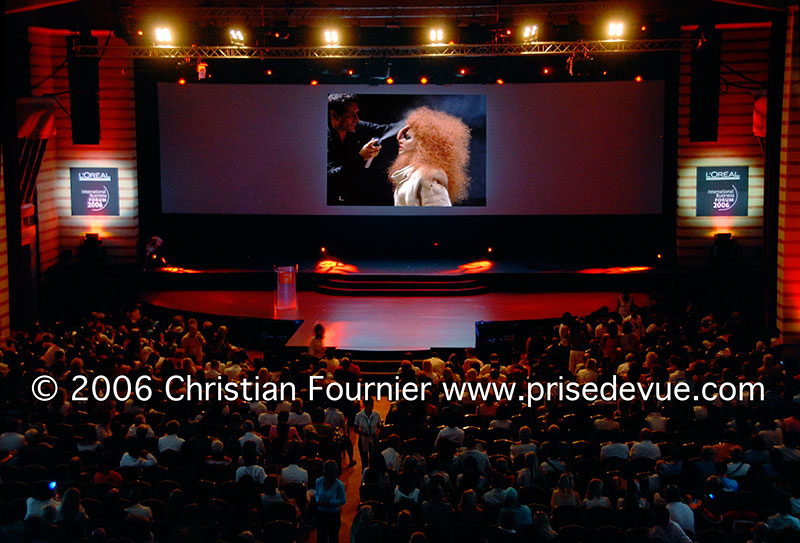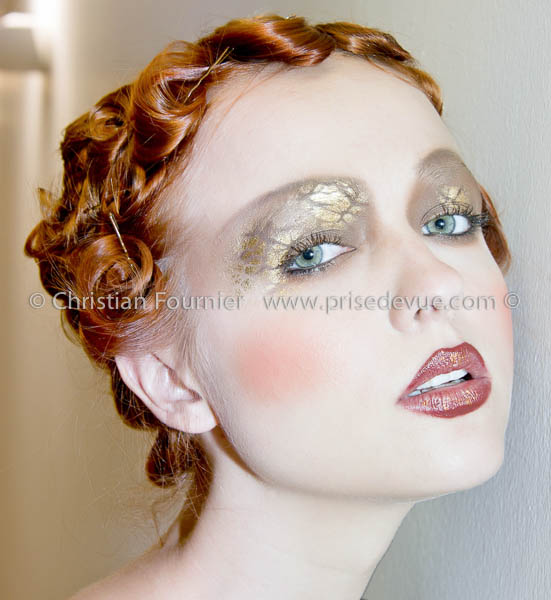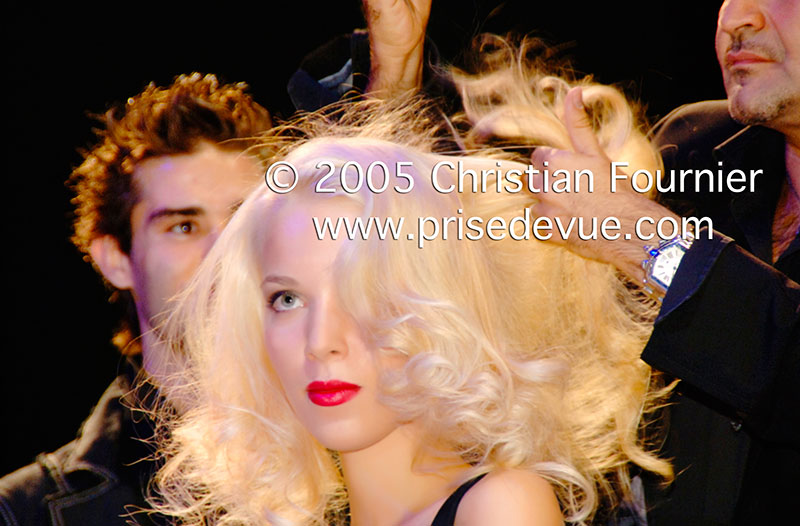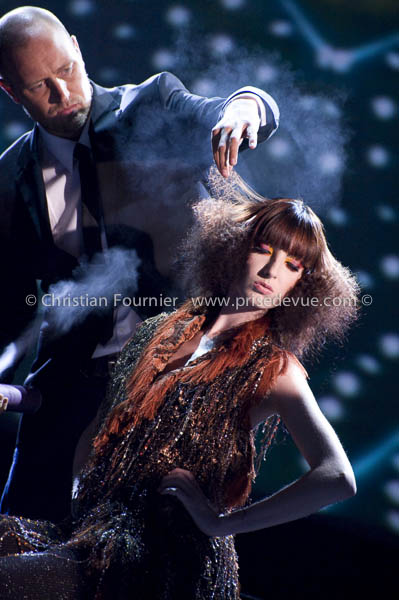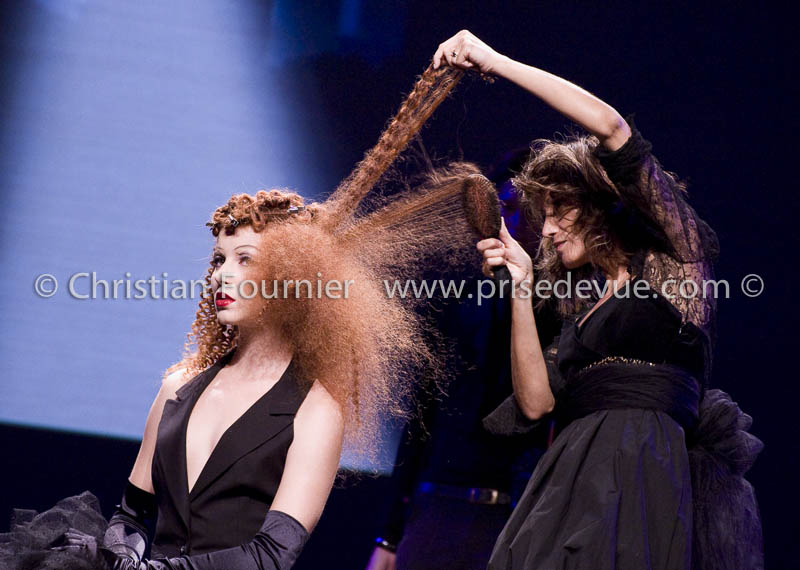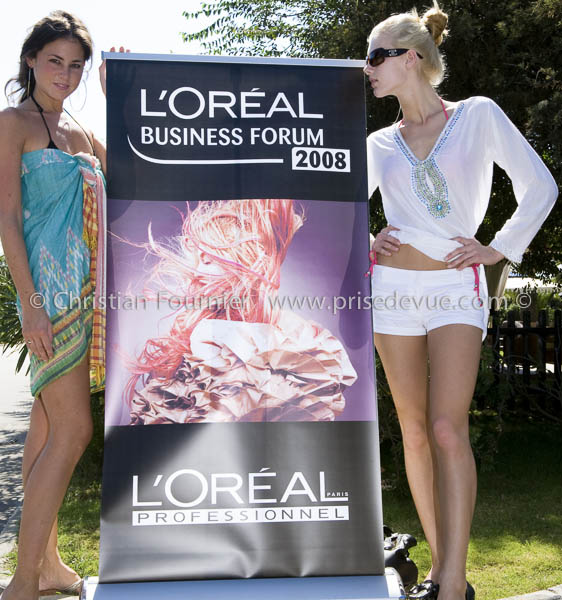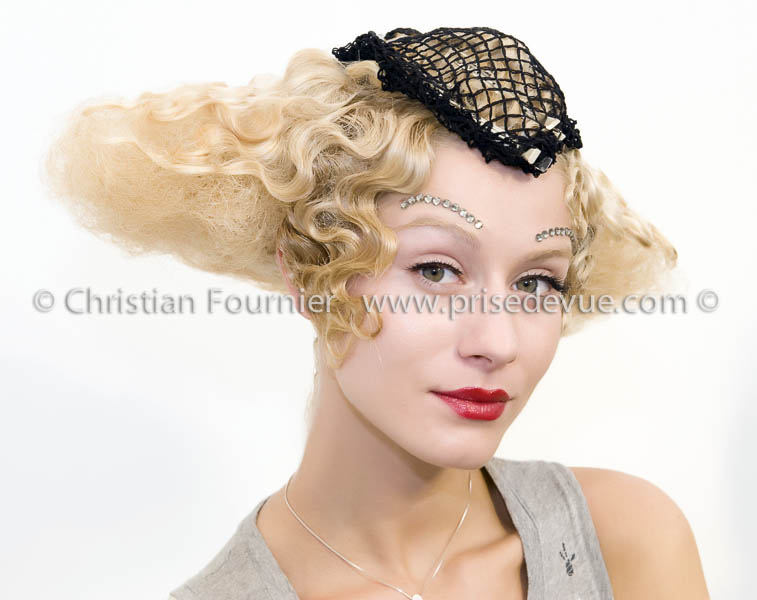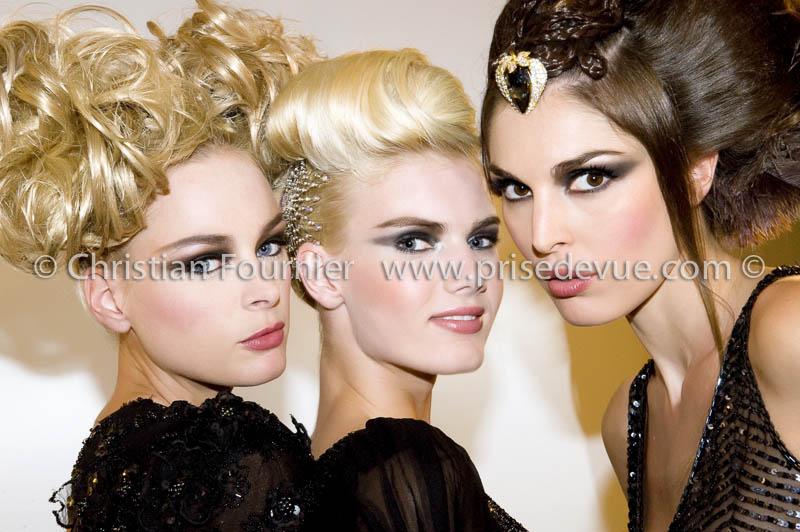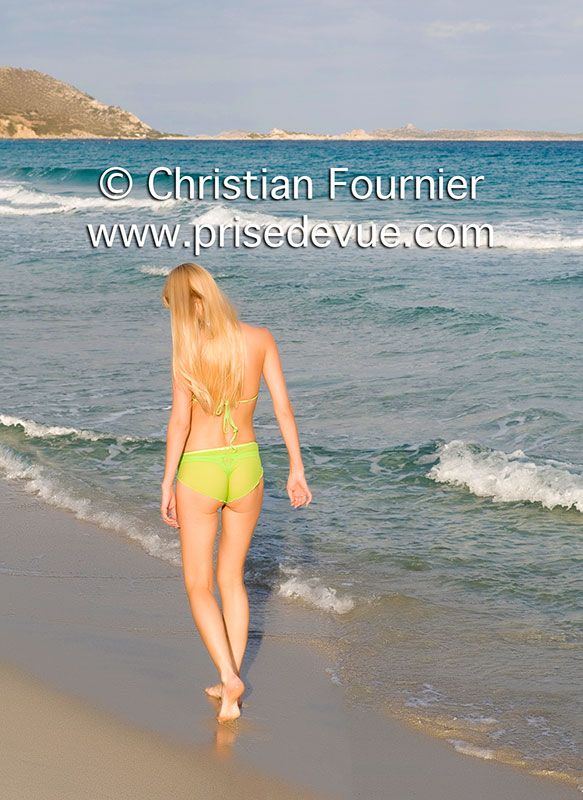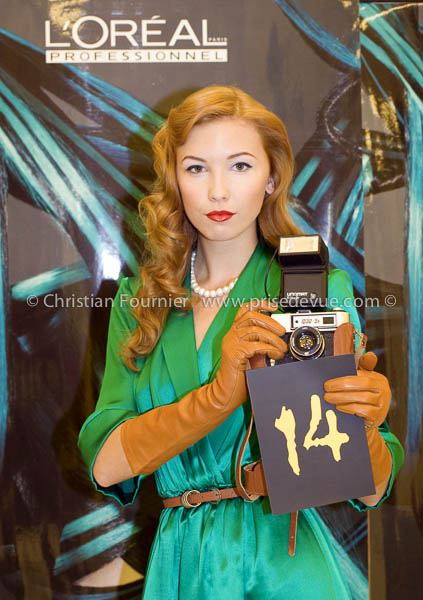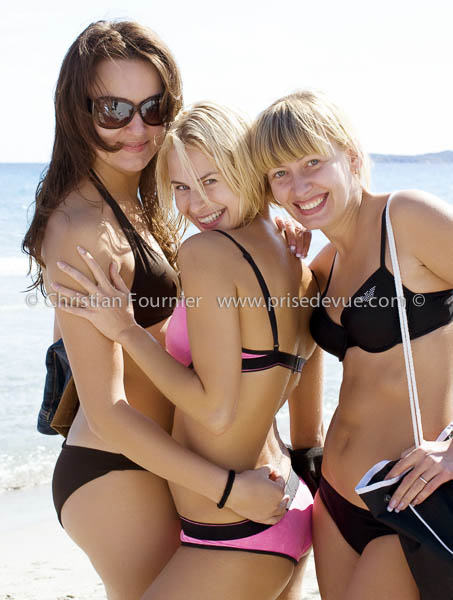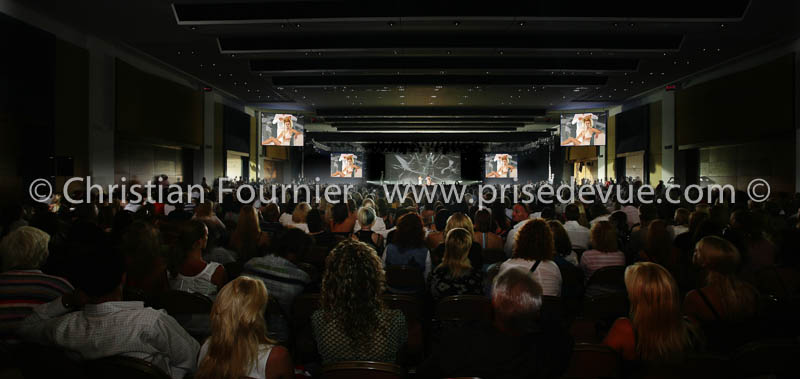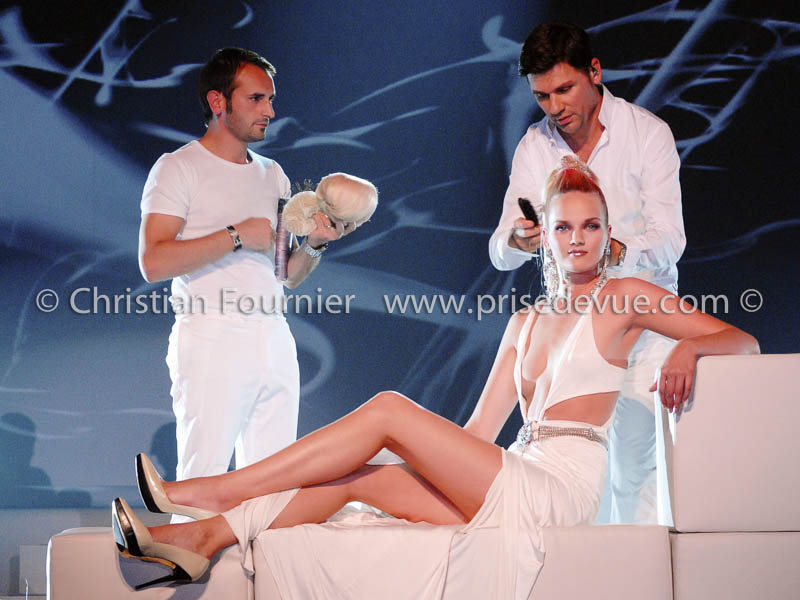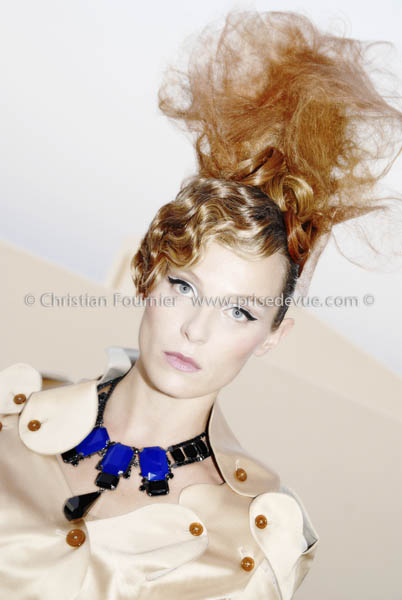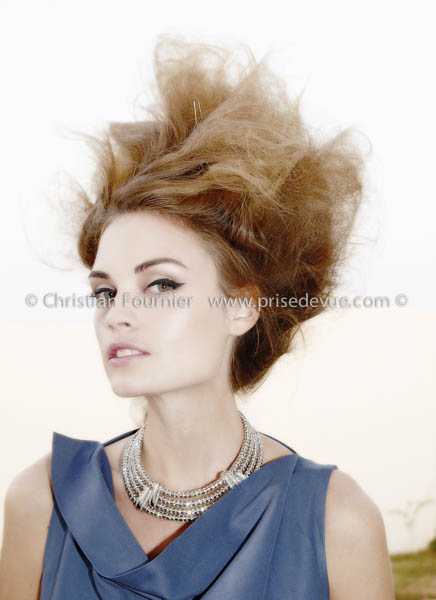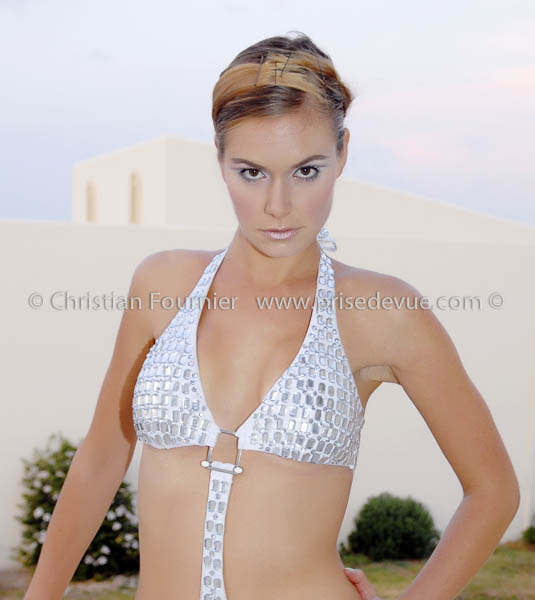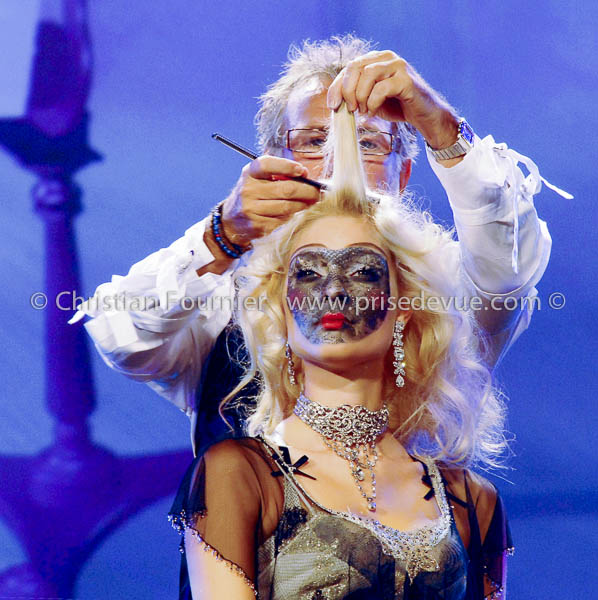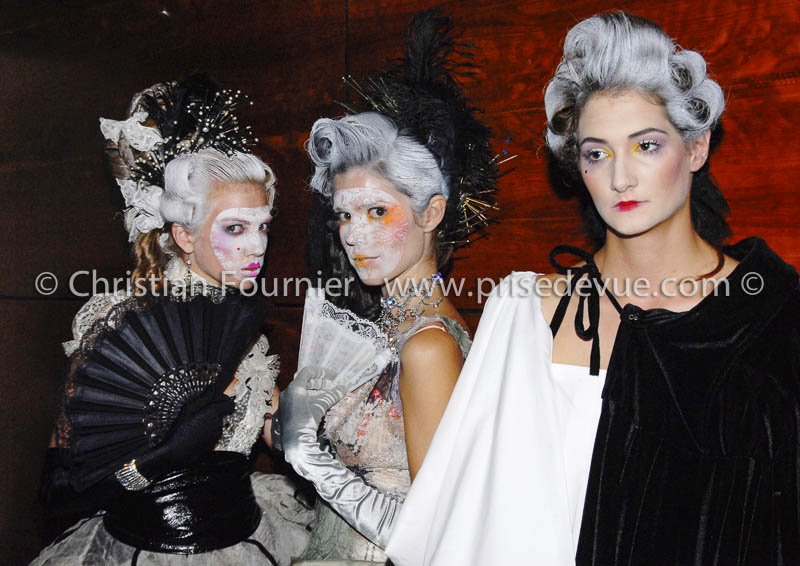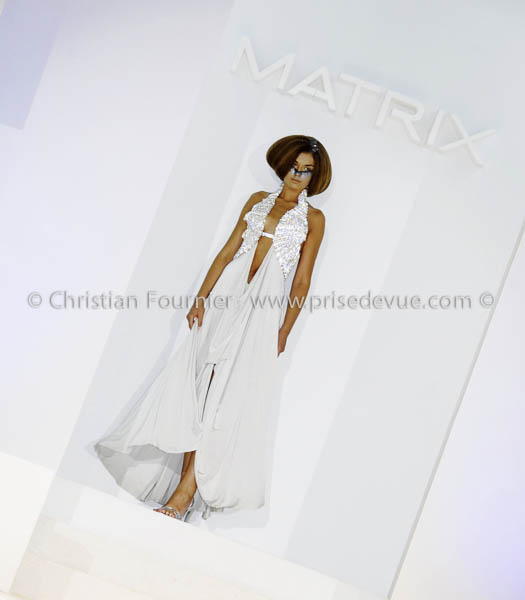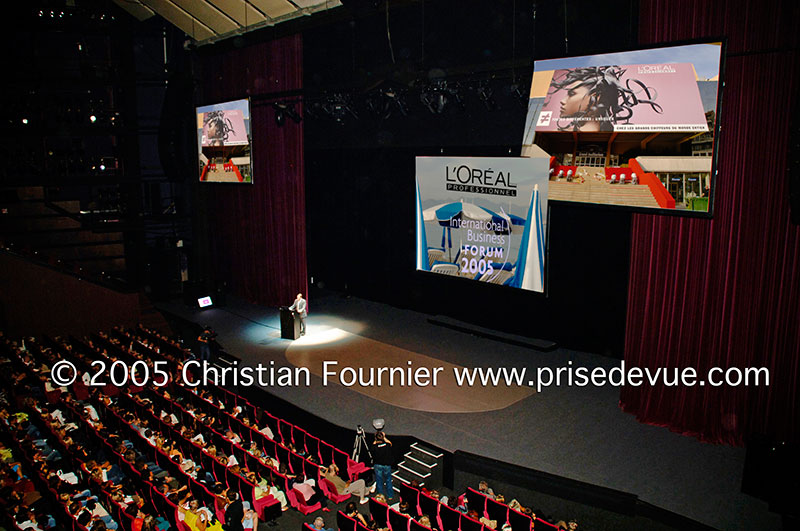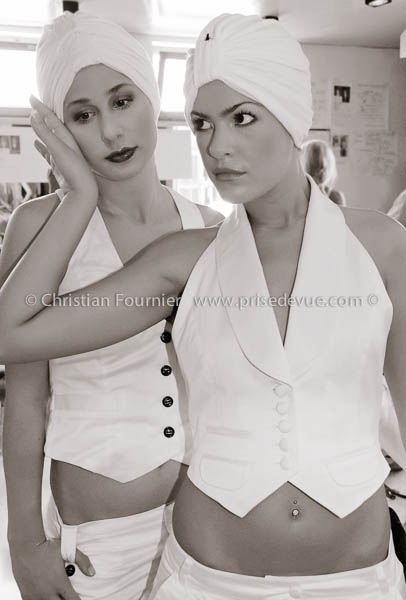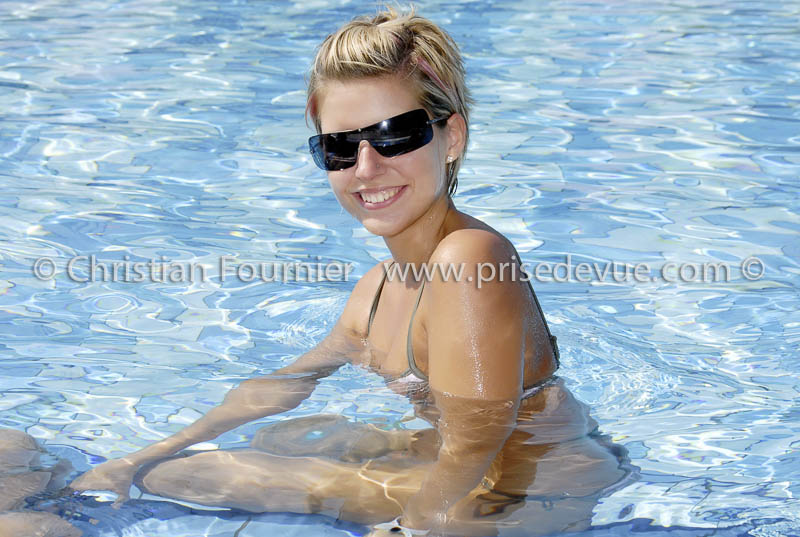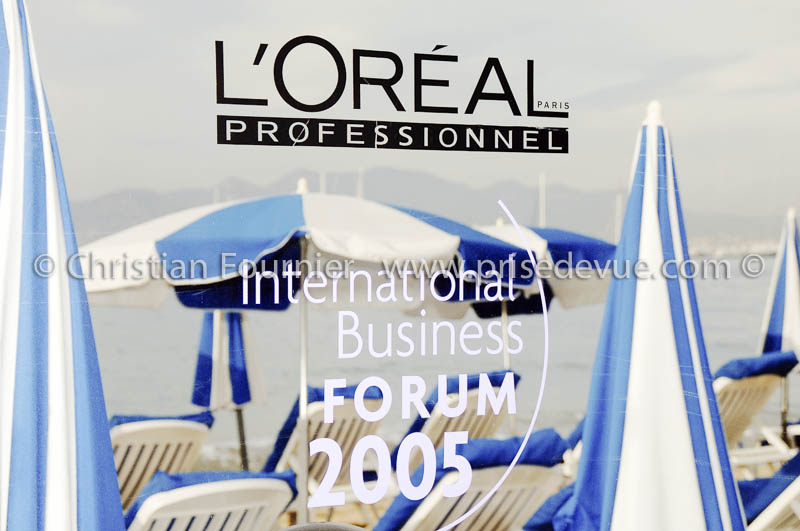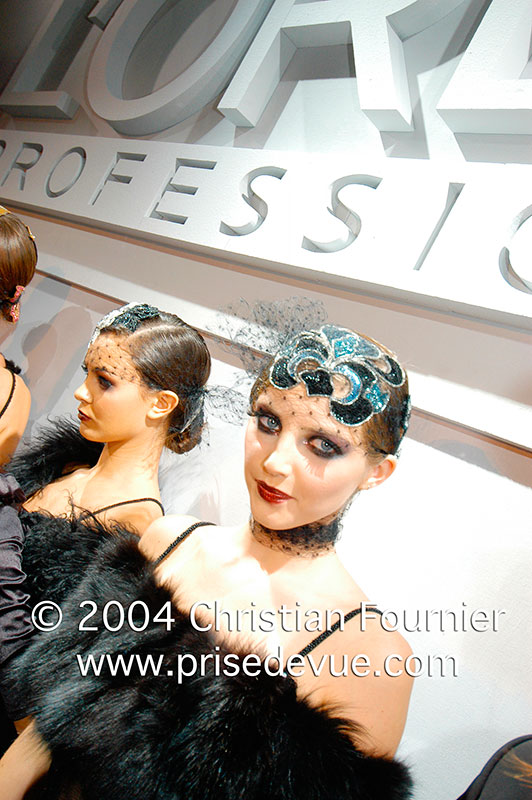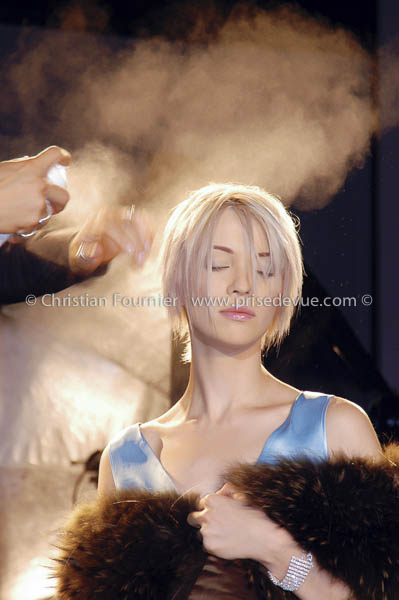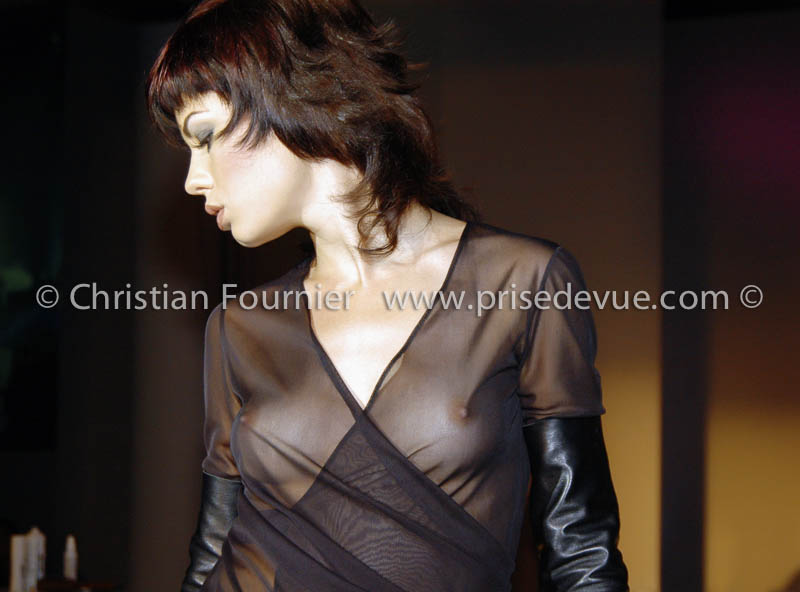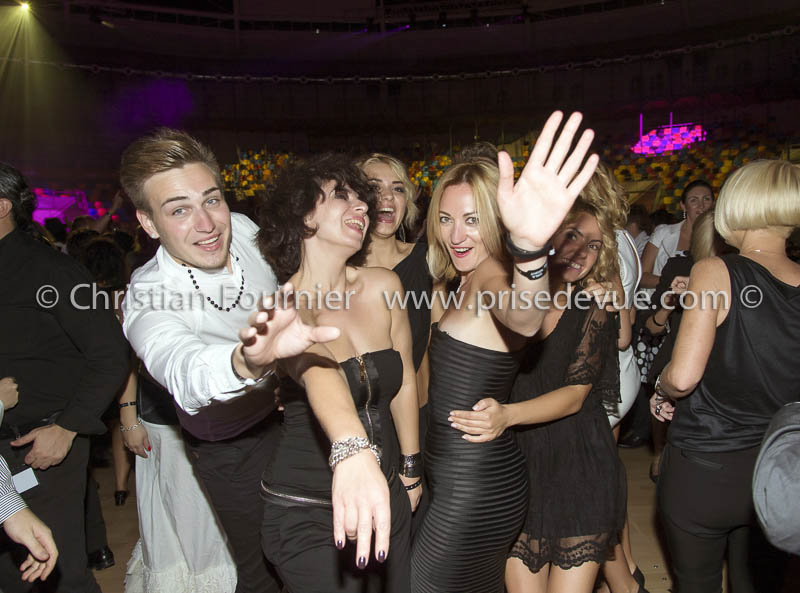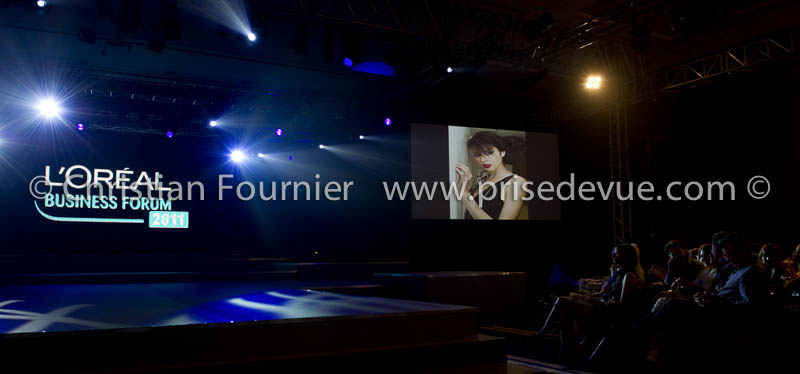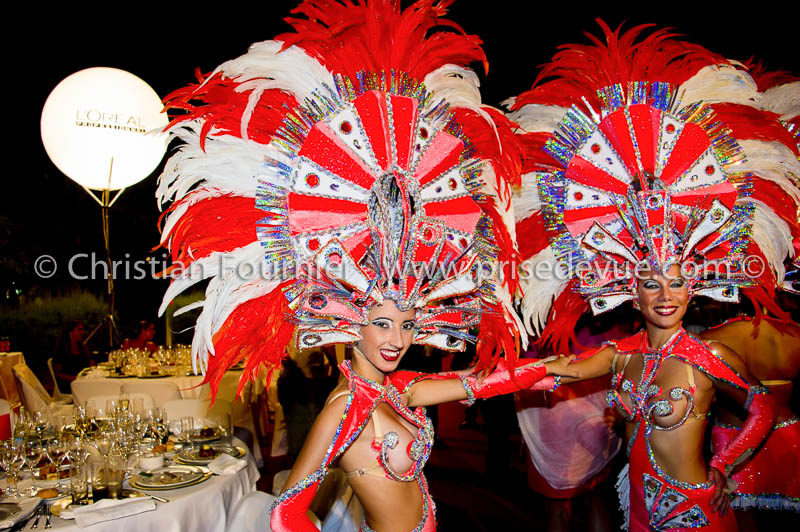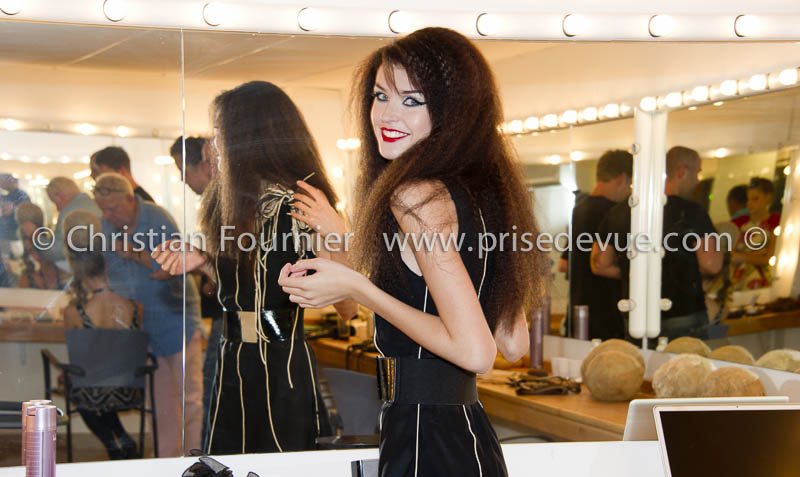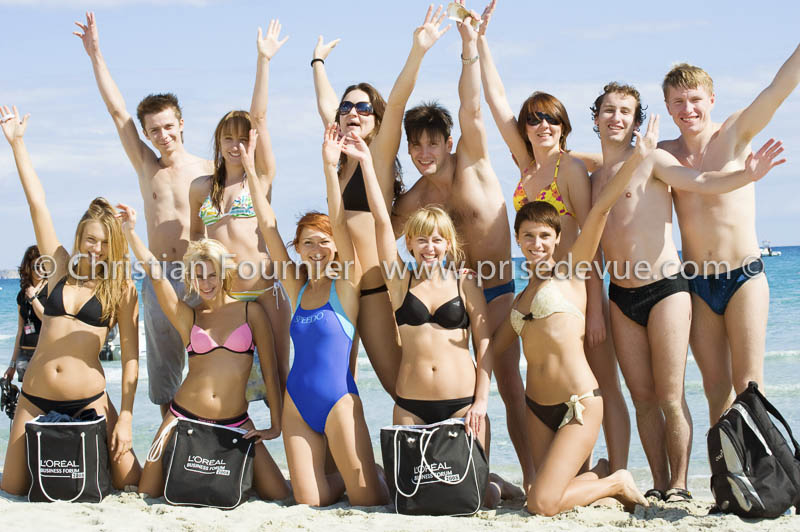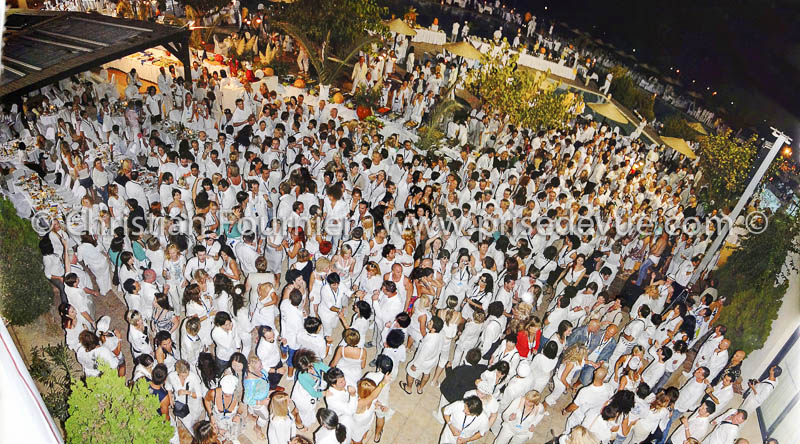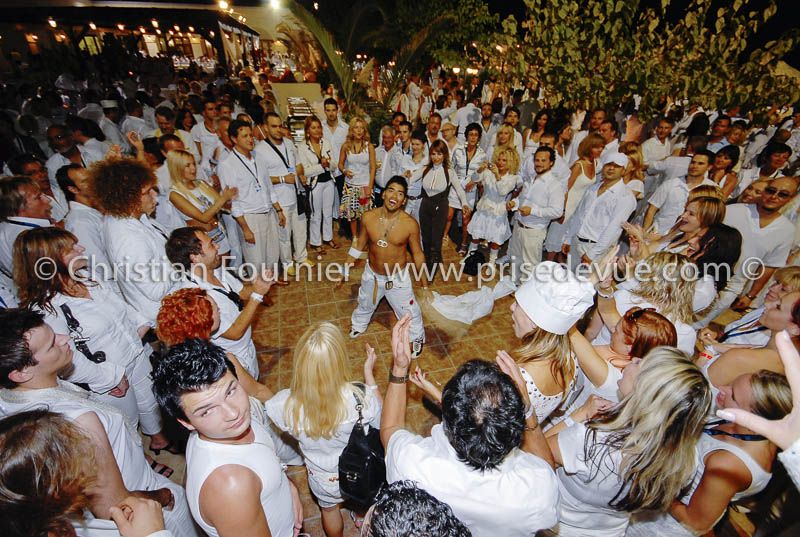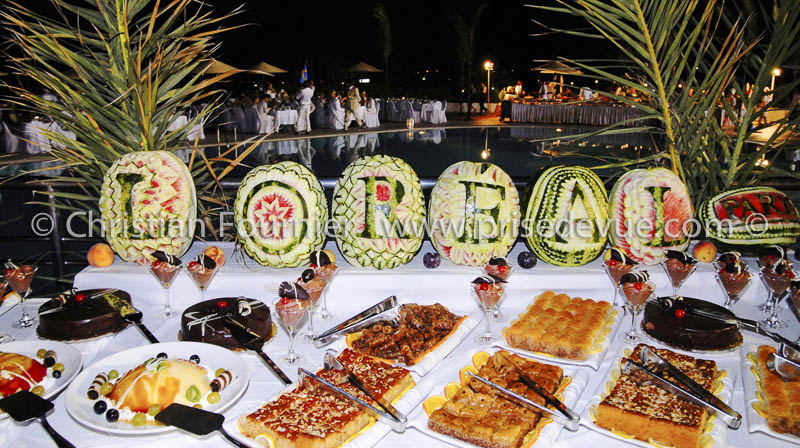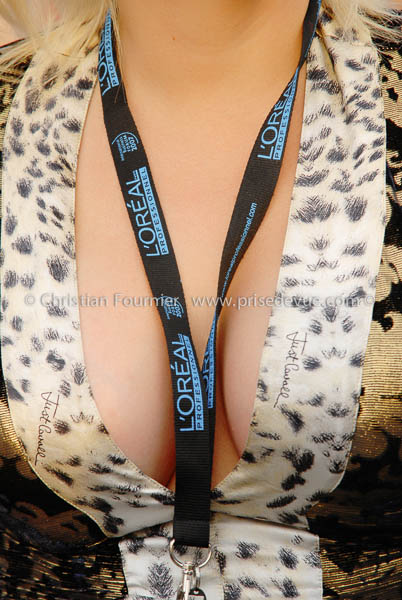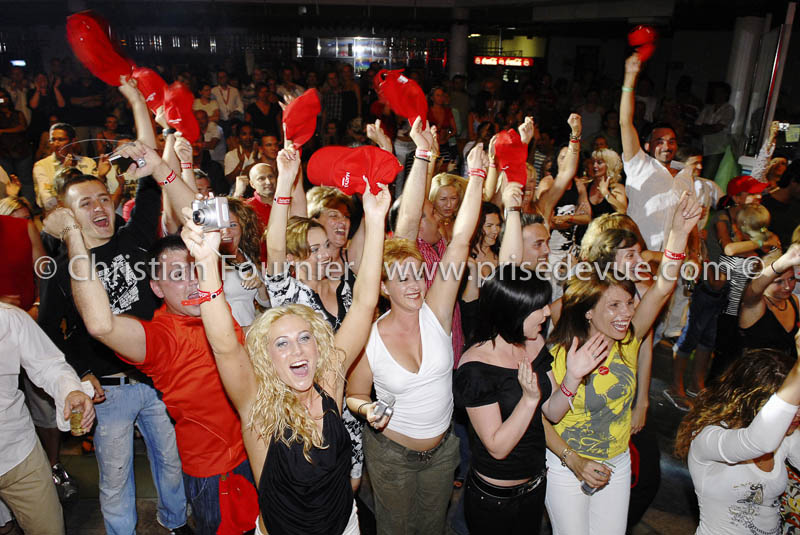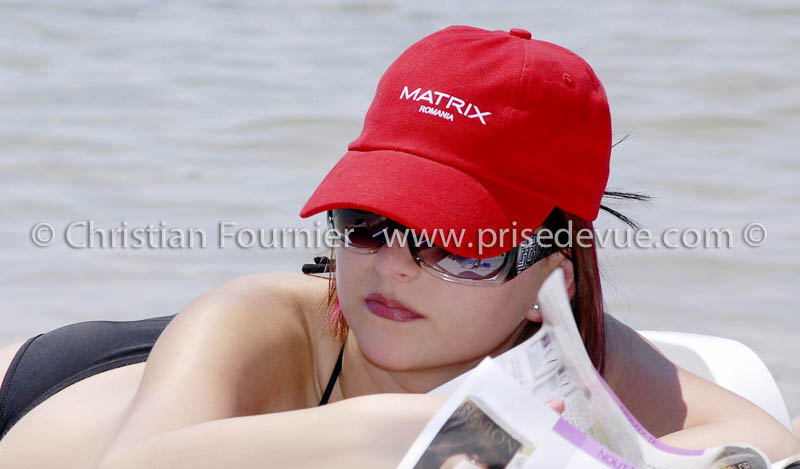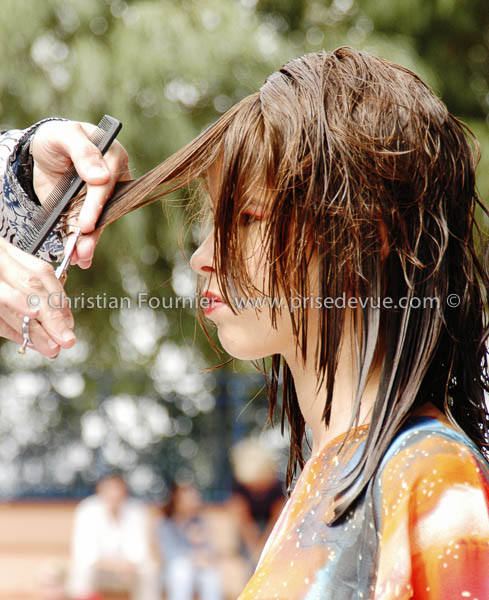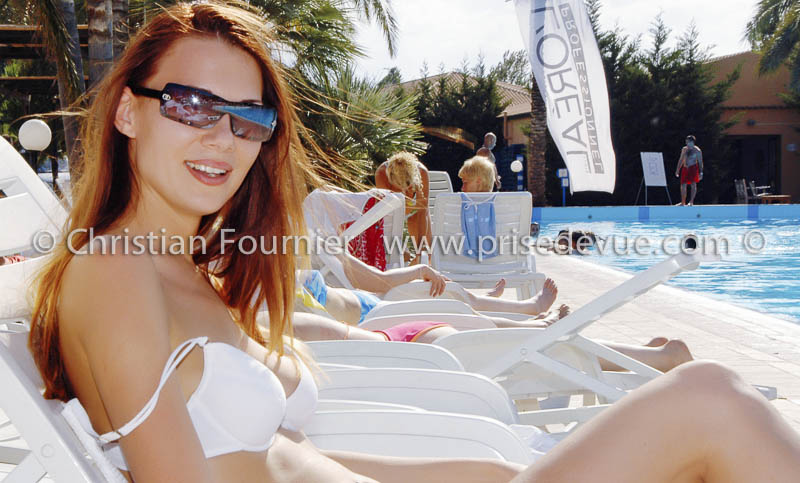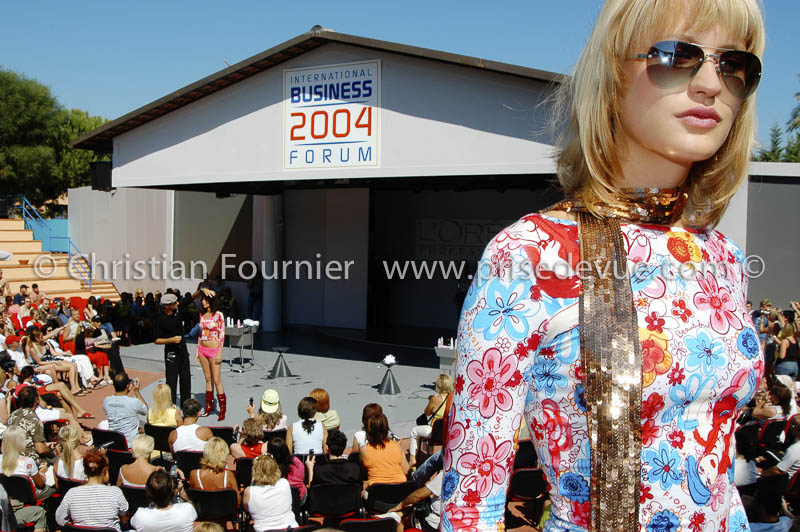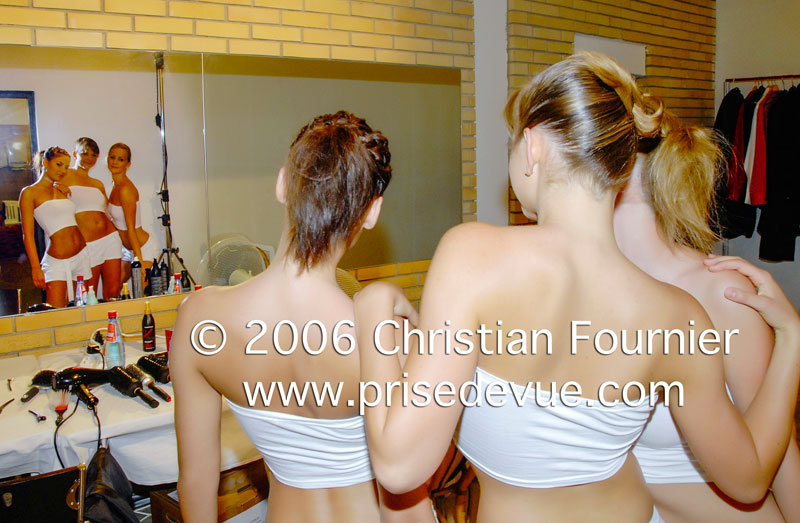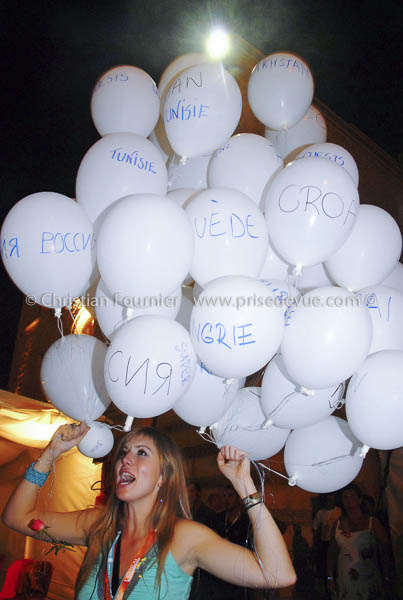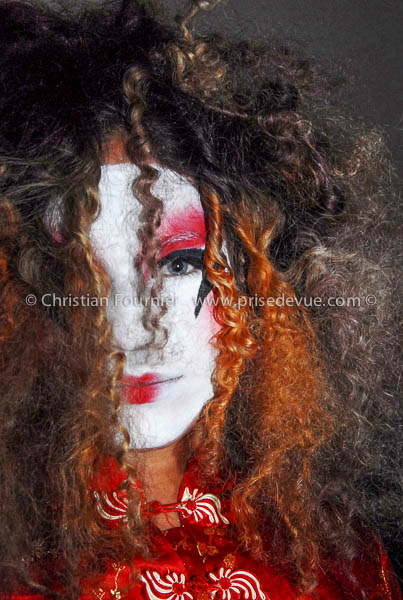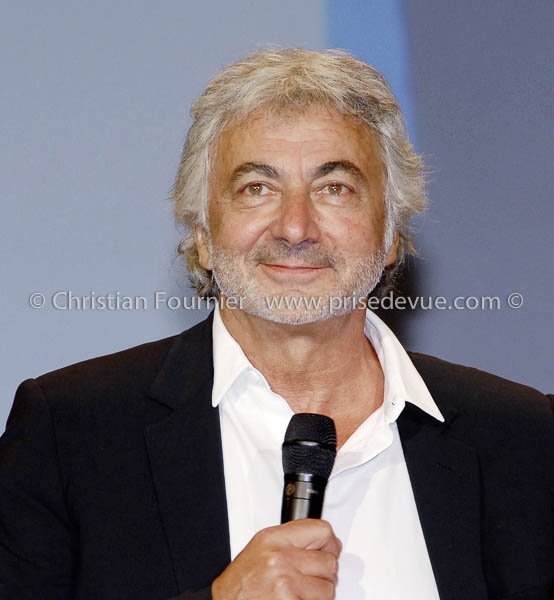 Franck Provost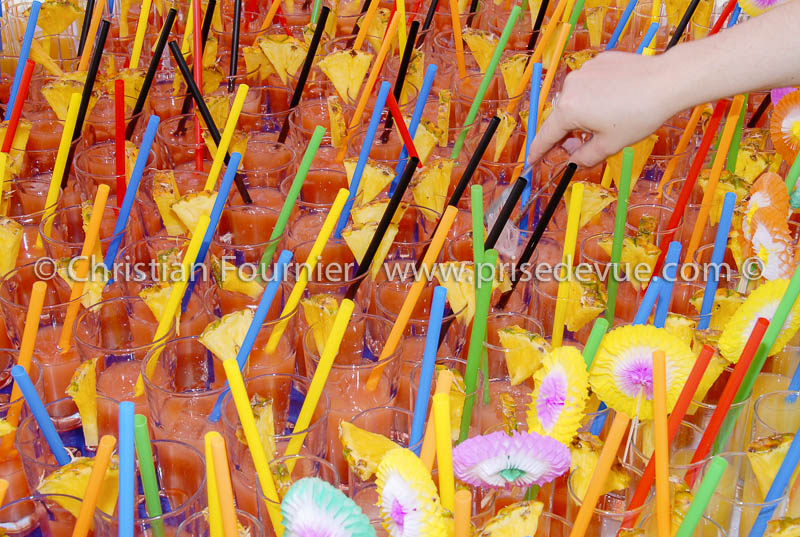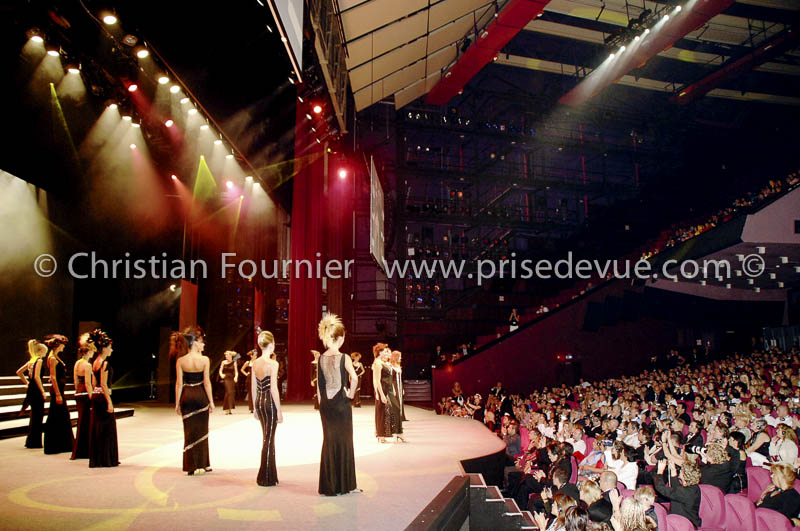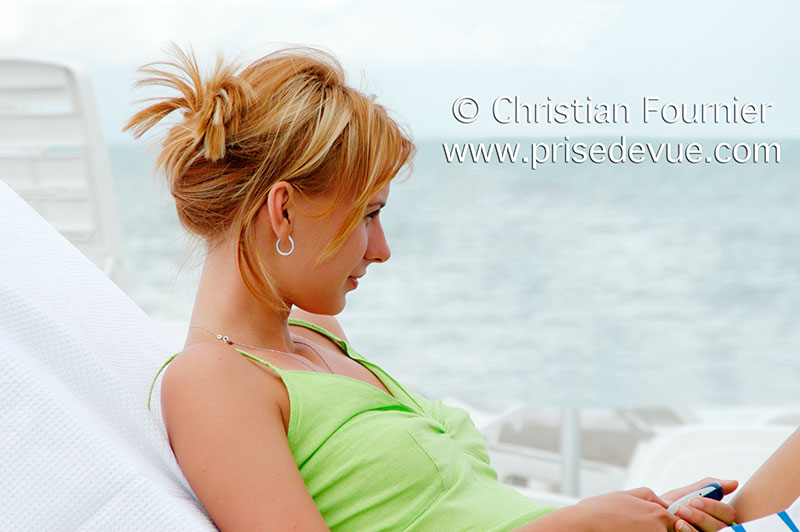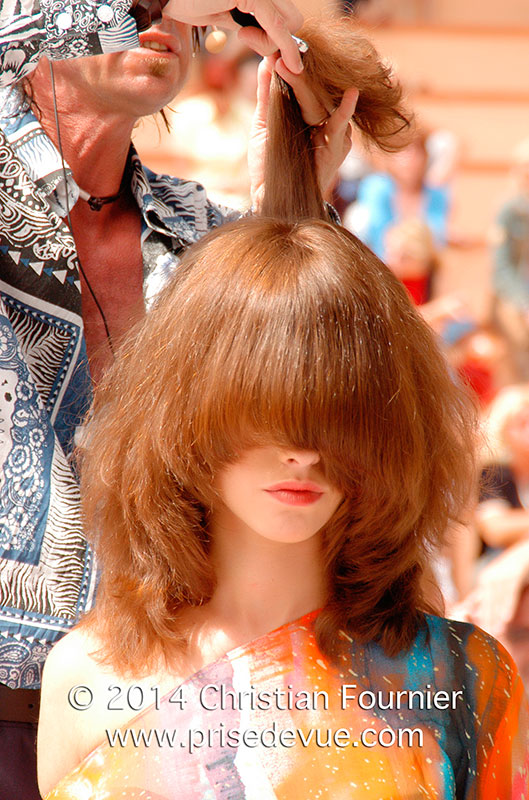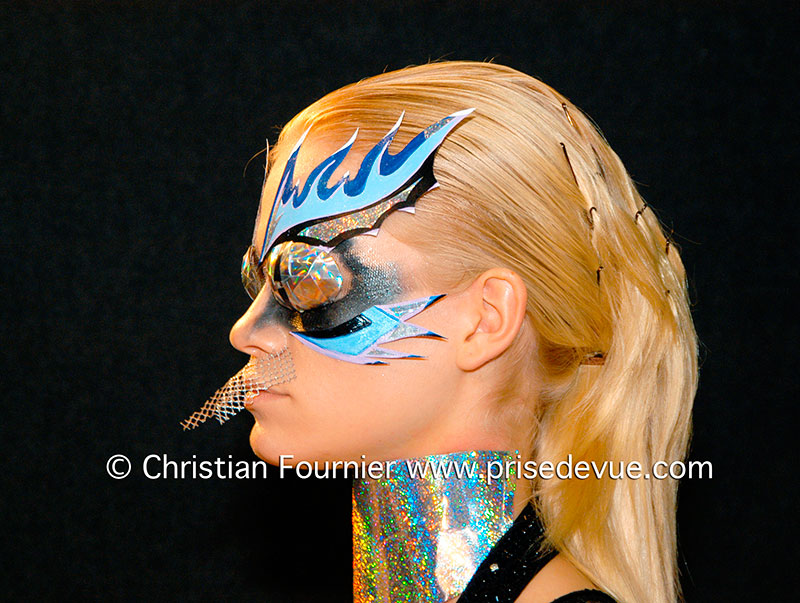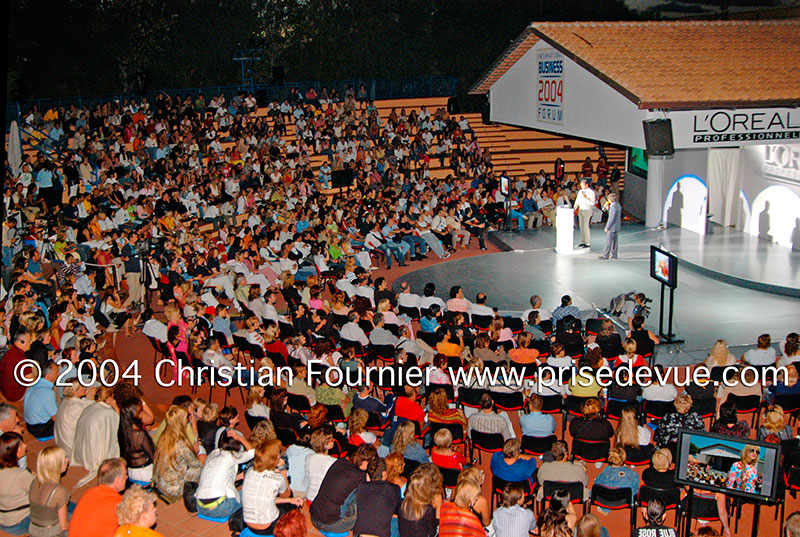 L'Oréal LBF 2004 in Bari Italy.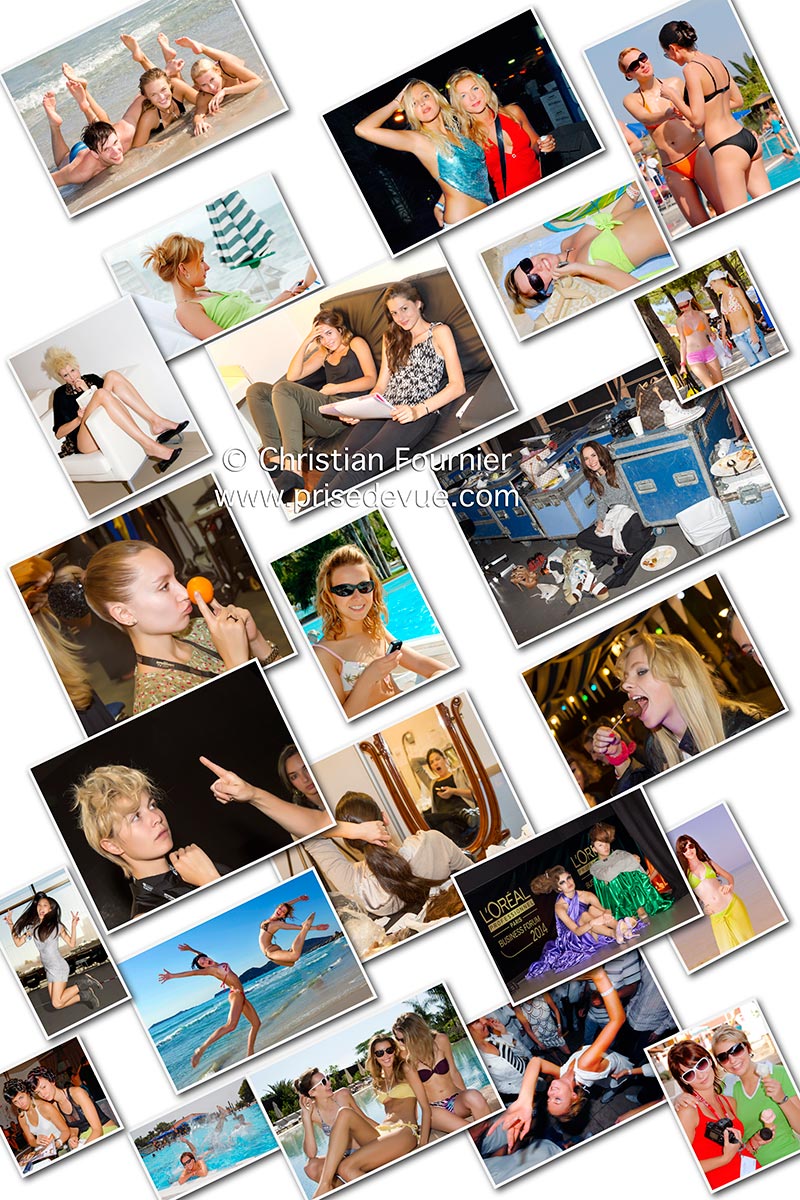 Quelques coulisses des L'Oréal Business Forum : Les Forum L'oréal, en 2004 à Bari Italie, à Cannes en France en 2005, en Croatie en 2006, en 2007 en Grèce, en 2008 en Sardaigne, en 2010 aux Canaries, en 2011 en Grèce, en 2012 en Espagne, en 2013 à Malte, en 2014 à Dubaï, en 2015 à Cannes.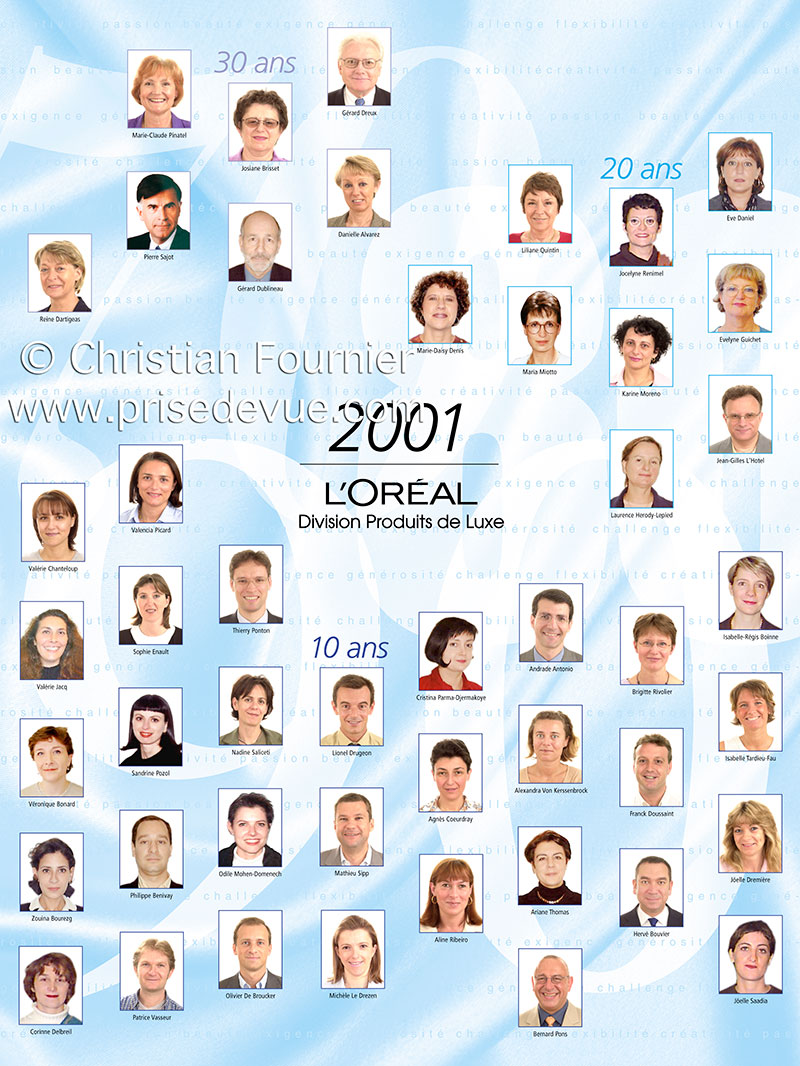 Going back to my 14 years of photographing for L'Oréal. I started in 2001, taking portraits of employees of the Deluxe Product Division.

De retour sur mes 14 ans de photographie pour L'Oréal, j'ai commencé en 2001 par des portraits d'employées de la Division Produits de Luxe.


Le 18-10-2011 de Lætitia Guenaou : Merci Christian Merci Christian pour toutes ces belles photos et pour avoir immortalisé nos œuvres. Des bises Lætitia.


Depuis le début de sa carrière, dans son sud natal, Laetitia Guenaou poussée par une indéfectible passion parcourt le monde à l'appel de ceux qui ont recours à son talent, pour magnifier leurs réalisations. Consciente que la coiffure est un art, Laetitia explore les grands univers dédiés à l'image, la beauté, l'insolite où les créateurs ont le devoir de se transcender pour frôler la perfection. Laetitia Guenaou oeuvre : Pour le cinéma contemporain et le cinéma historique où elle excelle dans le domaine de la coiffure d'époque. Pour la mode et la photo, pub et défilés créateurs. Pour la musique avec une pléiade d'artiste, scène, photo, TV, re-looking/artiste. Dans le monde de la coiffure, Laetitia crée ses propres images, ses propres tendances au rythme des saisons, la Presse ne manquant jamais de relayer ses dernières créations et de faire l'éloge de son talent. La formation des coiffeurs la passionne. Laetitia multiplie les stages de coupes, coiffage, attache, comportements, à Paris et à l'étranger. Elle crée aussi l'image de plusieurs salons, en recherche d'identité artistique. L'Oréal Professionnel l'envoie sur les scènes du monde entier , ambassadrice de la marque et des produits dont Laetitia à une maîtrise absolue. La scène, son environnement favori, où elle harmonise technique et créativités, grâce à une gestuelle exceptionnelle démontrant ainsi que "coiffer" peut être un spectacle en soi. Une démarche pour affirmer que la sensibilité d'un coiffeur est aussi celle d'un artiste. L'Art n'est-il pas l'expression idéale du beau ?
October 2014, about L'Oréal photos in Dubai: BERTRAM CAN'T BELIEVE HOW GOOD YOUR PICTURES ARE!!!!! I can tell you, the best we ever got so far. Christian, this is amazing, Bertram needed to watch them 4 times in a row! Really fantastic work - stunning! It's really amazing what you did! THANK YOU SO MUCH If Bertram can help you with anything, please don't hesitate to say it! A big hug from Bertram - another thank you from him and …. just so happy that your pictures are so overwhelming! Kind regards from Vienna, Jasmin And of course greeting from the heart, Bertram.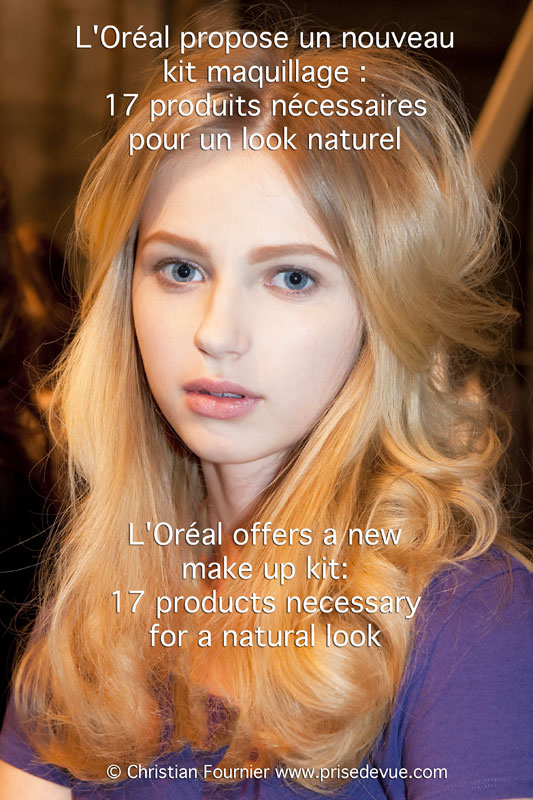 ??????
In details:




Here are about 620 examples of my photographic event coverage since 1984, that is to say, 30 years. This is without counting those which my clients have requested that I do not show and photos that have been lost.

I know it's enormous.
No, I am not a photographic robot: my mother had me tested


This list begins with the compilations: Fashion & Models, Lingerie, Beauty, Makeup & Hair, Portraits, Events, Objects, Archi & Deco, Industry, Press, Celebrities, etc.


The sensors and web capabilities from 1995 to 2005 were horrible compared to now (2021). 40 KB max by images. My uploads at this time were therefore bad. I replace them little by little. It's long. Thank you for your indulgence.


Conclusion 1: I must not be bad, so that all these people trust me.
I have loyal customers, a sign that they are satisfied with my services. Examples: Tollens, MEDEF, Dior, GMF, Unesco, L'oréal, Anaé, Agefiph, Essilor, Genzyme, Embassy Ireland, The Advertisers Club, Garmin, VW, etc. ...

Conclusion 2: Thanks to all these varied clients (industry, wedding, corporate and personal portraits, press, events, objects, medical, culinary, diving, sports, pageants, etc. ..), I see extraordinary slices of life, confidential or public, trades and fabulous countries. I do feel very privileged. Real life, live. Thank you customers.

In rough estimation, I take 5,000 photos a week. 5,000 x 52 = 260,000 a year. For 35 years = 9,100,000 photos. Well, I would like to reach 10 million anyway!

Conclusion 3:

Photography is my language




There is also a search command, not always up to date, but pretty comprehensive on all my reportages.




Due to manipulations between prisedevue.photos, prisedevue.photos and famousphotographer.com, some links may be broken. Sorry. I'm working on it !


*************************

MY BLOGS

Not many photographers have the courage to show their photos on a daily basis. I do it to show that in a wide range of photography, I always take good photos for my clients. Technical perfection and an obvious sensitivity. If you imagine the logistic necessary for these missions (estimates, preparations, equipment, transports in traffic jams, safety, etc.), you can see that I am a photographer who achieves results in all circumstances.





*************************

CONTACT

WWW.FAMOUSPHOTOGRAPHER.COM The archives



*************************





Intellectual Copyright Property 2020 Christian Fournier.




All rights are reserved. All texts, photos, graphs, sound files and videos in this website are protected. Their reproduction, modification and uses on other web sites than those by Christian Fournier are strictly forbidden.



Most of the photos on my web site are for sale, except, of course, the ones for which I do not have the models or decor releases.

I am at your disposal for any query you may have.